What we learned from Hank Green about building community online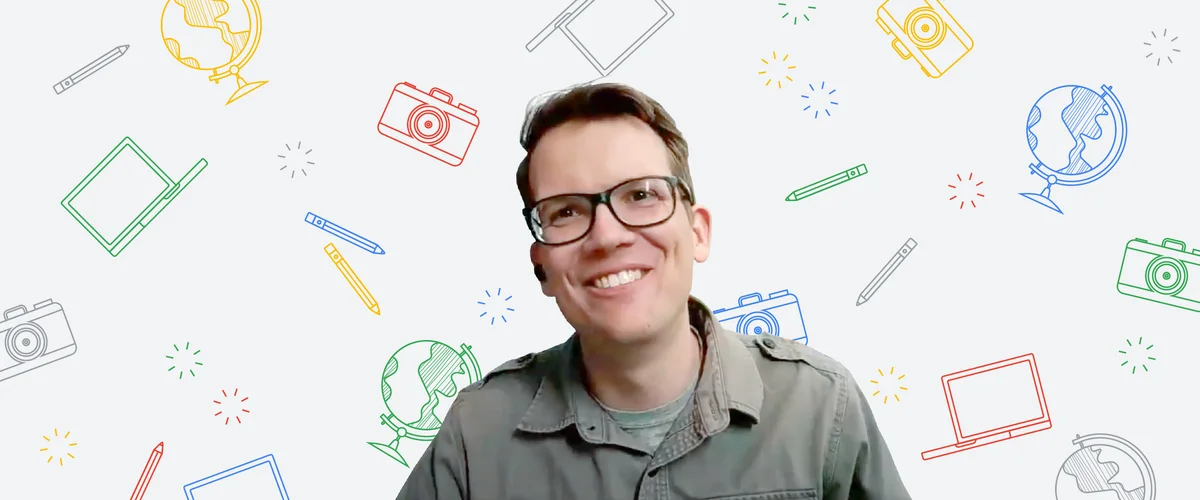 Tech Exchange is a student exchange program between Google and 11 Historically Black Colleges and Universities (HBCUs) and Hispanic-Serving Institutions (HSIs). During the program, students spend a semester at Google's Mountain View Campus, taking computer science courses and learning about professional development. With Tech Exchange students now learning from home, we brought in a speaker who has made a name for himself by engaging with people online: Hank Green, author and YouTube creator. 
Hank began his journey as a YouTube Creator in 2007 when he and his brother John decided to communicate with each other through video blogs every day for a year. As more people started watching the Vlogbrothers, Hank and John went on to create 32 YouTube channels including Crash Course and SciShow. In a virtual Q&A with Tech Exchange students, Hank shared his insights on how to build community online. Here's what we learned.
Understand the problem that you're trying to solve
Hank is often asked, "How does one become a YouTuber?" He says the first step is to understand the question you're actually trying to solve. "Is it that I want to have a job where I get to be creative all day? Is it that I want to make a specific kind of content that I know is going to be high impact ? Is it that I want to have an audience or that I want to have influence?"
Once you actually know that answer, think about the first step on that path (this applies to content creation but also in everything in life!). It's important to understand what tools you bring to the table. Put the problem that you're trying to solve in a bucket with your tools and see what falls out. 
There are other people like you in the world, create for them.
Hank shared three strategies that he and John learned when building the Vlogbrothers community. The first is to find common values and interests. "You just have to say, 'What is the stuff that I would like to see made in the world?' There are other people who, it turns out, are somewhat like you in the world, and they will be there for it." The second is to build a feeling of actual connection and the third piece is what I call the "touchstone," which is the YouTube creator building a relationship with the viewer. You have to make people feel like this person is worthy of being the nexus of a community.
Put the problem that you're trying to solve in a bucket with your tools and see what falls out.
Create content that represents various perspectives
Through Hank's channels, he hopes to put out more content that is representative of a variety of voices and perspectives. To do this, he says you have to find hosts who don't all look the same. But you have to go beyond that too, and give them full ownership of the creative process. The writing, the editing, the style need to be informed culturally all the way through. 
For more tips on building community, check out YouTube Creator Academy and Hank's YouTube Channel, Vlogbrothers.