What we're doing to support veterans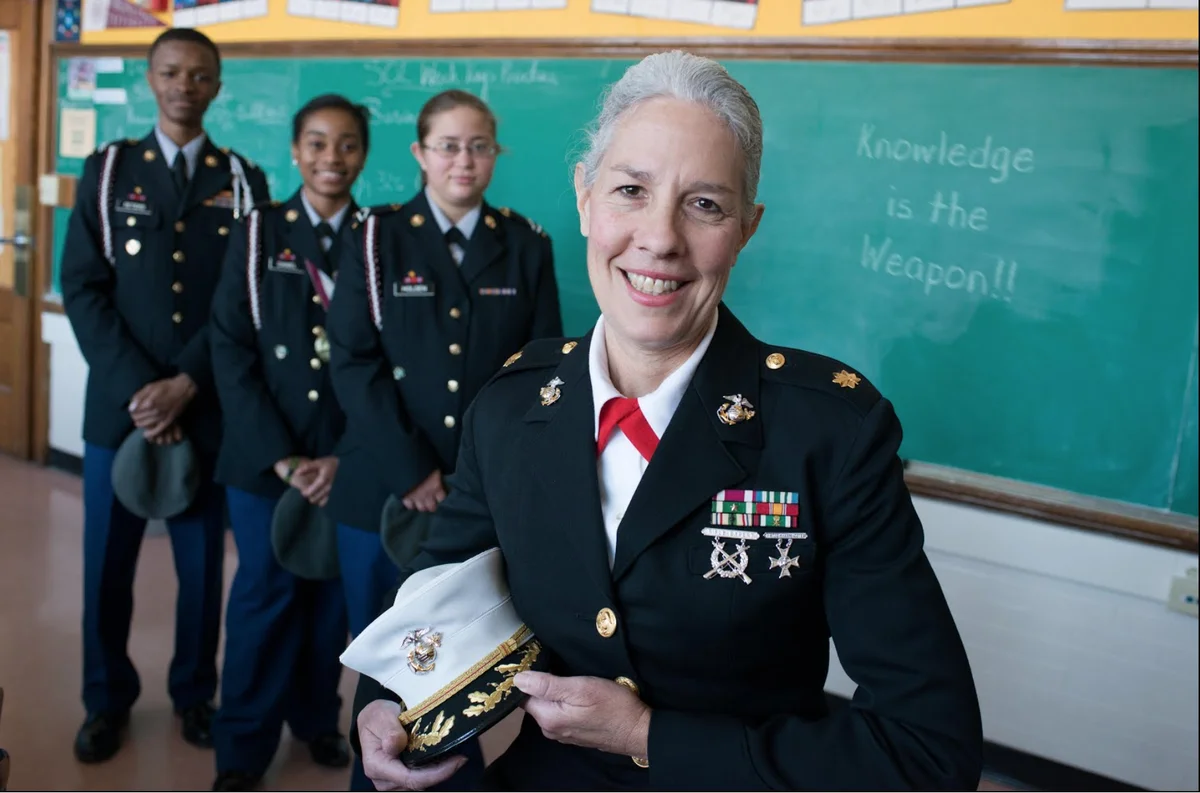 Before leading Google's Global Security team, I was proud to serve as a member of the Navy SEALS. There are some great similarities between the military and our company. In both organizations, people genuinely appreciate each other's skills and talents, and we're all focused on delivering toward a mission.
Veterans have not just contributed to our military but to our arts, our culture and workplaces. This Veterans Day, we hope to play a small part in shedding light on the service our veterans have done (and continue to do) to make our communities strong.
Sharing veteran histories and stories
Google Arts and Culture has partnered with organizations and museums to share a vast collection of art, photography, historical artifacts and stories, and make them accessible to the world. Visit the
Veterans Day page
to explore works from the
U.S. National Archives
, the
National WWI Museum
 and more.
Thanking vets in our lives today
From heartwarming homecoming videos to personal vlogs about their experiences both in the armed services and post-military life, veterans turn to YouTube to help share their stories and build community. For this year's Veterans Day, YouTube is sharing a new video to honor veterans for their service.  
Preparing vets with IT skills for the future
Every year, we support the Student Veterans of America to encourage veterans obtaining academic degrees in computer science and IT certification. Our initial $1.5 million grant in 2013 enabled SVA to analyze student veteran education data with the aim to increase graduation rates. Since then, we've invested in SVA students through scholarships and participation in our annual Google Student Veterans Summit.

We're also proud to support SVA through our recently launched Grow with Google initiative. Grow with Google aims to help people across America by providing training and tools to grow their skills, careers, and businesses. As part of Grow with Google, we announced a first-of-its-kind IT Support Certificate program, launching in January, in partnership with Coursera. The training program will take learners to entry-level job readiness in 8-12 months. We're proud to provide SVA with a new $258,500 Google.org grant that will enable 160 SVA students across the country to enroll in the program with full scholarships, coaching and additional support.
Through technology, finding new ways to help vets
Meditation-based treatments are known to help manage stress and anxiety, and bring about focus and optimism—which can be important for veterans returning home. Bravo Tango Brain Training, a new meditation app designed specifically for veterans by National Geographic and 360i, is now accessible through the Google Assistant. When you say, "Ok Google, talk to Bravo Tango," it will guide you to an exercise based on a mood or emotional state, whether that's anger, loneliness, anxiety, or something else.
Whether it's sharing the stories of veterans, helping them tell their own, or providing resources to help them succeed after their service, these are just a few ways to show our gratitude. We're thankful for the veterans who have dedicated their lives to our country, and to those who continue to serve in the military today.