The global impact of Women Techmakers Ambassadors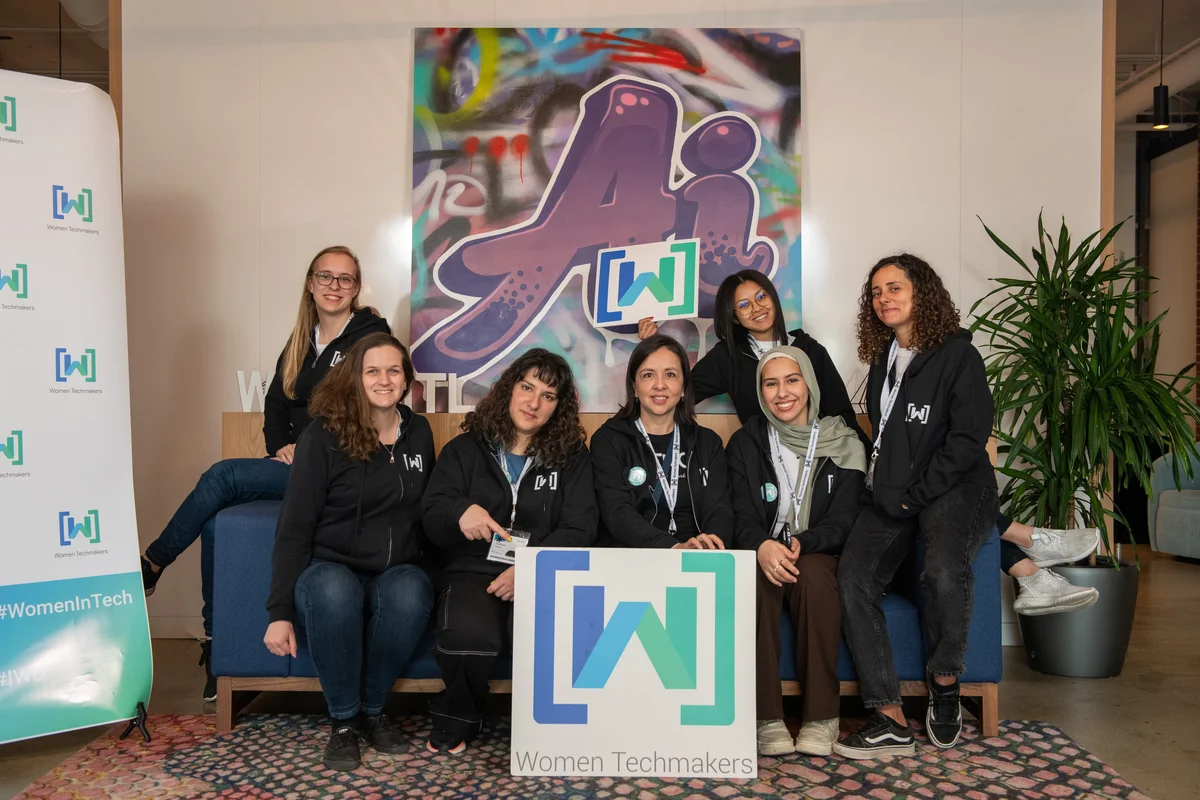 Since 2013, Women Techmakers Ambassadors around the world have hosted thousands of events to bring together women in tech. Varying from large summits to intimate gatherings, these events provide education, connection and inspiration for local tech communities. Here's what Women Techmakers Ambassadors have been working on so far this year.
Islamabad, Pakistan
Sarwat Rizvi has been a member of Women Techmakers since 2017, but this is her first year co-organizing events as a WTM Ambassador. Each year, Women Techmakers selects a theme for its events; 2023's theme is "Dare to Be," which really resonated with Sarwat.
"We talk about issues regarding women in tech," she says. " I realized that while discussing those problems is important, they need to be addressed and I'm glad we have started making an impact." This March, Sarwat celebrated International Women's Day in Islamabad, where she worked to ensure that all genders shared the spotlight and were being represented. Her goal was to create a space where everyone is welcomed with open arms.
Montreal, Canada
Attendees of the WTM Montreal IWD pose with speaker Amanda Henry (top right)
Houda Kaddioui has been a member of Women Techmakers since 2018 and for this year, she hosted our first in-person event since the pandemic in Montreal. Houda found the group when she made a bold career switch from the medical field to machine learning. With this year's event, Houda would like the focus to be on the women of Montreal and to give local members a chance to speak — especially those who had never had a chance before. "This is a safe space for speakers," she says, "but also a good opportunity to check in on our friends that we haven't seen in a couple of years."
Ho Chi Minh City, Vietnam
Ngọc Võ first joined Women Techmakers last June and in a short amount of time, she's been able to gather members to create a team in Ho Chi Minh City. "When I was a student studying computer science, my class was made up of 100 students and there was only one girl - me," she says." I always wondered why more women can't be in tech and now, I can go back to my school and give talks to encourage more women to pursue a career in tech." She hosted an event in Ho Chi Minh City to continue her goal of inspiring the next generation of women founders.
You can have an impact as a woman in tech by joining our Ambassador program. Applications are open through June, and you can apply on our website.