5 tips for effective distance learning during school closures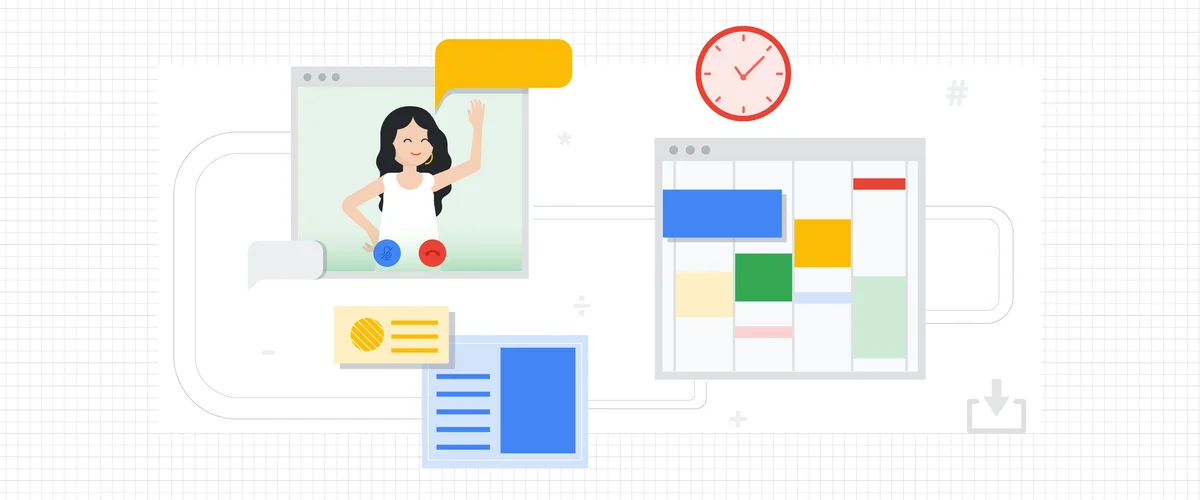 For the foreseeable future, most teachers will be teaching in front of a screen instead of a classroom. For educators who are new to distance learning, it can be challenging to know where to start. So we asked our Certified Innovators, a passionate community of Google for Education experts transforming education across the world, to share their best practices and strategies. 
Continue live teaching online
Marcello Baroni, high school, teacher of graphic design, Scuola d'Arte A. Fantoni Bergamo Italy
With schools closed, our whole school has been conducting distance lessons with Google Meet. That's 650 students, 22 classes, 30 teachers, 20 tutors, and coordinators all connected virtually, so learning isn't disrupted. We'll be using Meet in the future to keep all students connected, wherever they are.
Teachers and students are also finding Google Classroom helpful to stay connected and engaged. Here are tips for using Classroom during periods of high demand. And to avoid connectivity issues, consider pre-recording lessons and posting to Classroom, or use the livestream feature in Google Meet. 
Create digital office hours 
Michael Kaufman, Tech Integration Coach, American School Foundation of Guadalajara
Digital office hours are a great way to ensure remote students still get one-on-one support from their teachers. I use Google Calendar and Hangouts Meet to create digital office hours. The two tools together make it easy to organize your hours and create a space for live interaction between the teacher and students in a distance learning situation.
Here is my YouTube video that guides you through creating digital office hours with Hangouts Meet and Google Calendar. 
Use offline features to support students with limited or no home internet access
Mykel Williams, 7th Grade Math, Baldwin County Alabama
Even if students have limited or no internet access at home, remote learning can be done using offline features for Chromebooks. Our students can still access Drive offline and they can download video lectures from Google Classroom to watch later if they don't have internet at home.
Build a digital learning hub
Kyle Pace, Director of Technology, Grain Valley Schools
Using Google Sites—a simple website building tool—you can build a central hub for resources, important updates, and reminders can help students stay organized and keep parents and guardians in the loop, too. Students can also use Sites to create digital portfolios and share their work with teachers, guardians, and peers. Our teachers do a fantastic job of using Google Sites to keep parents and students up-to-date throughout the school year. Each team has its own dedicated site with important information and reminders, which helps learning stay on track.
Want to get started with Sites? Check out this tutorial. 
Provide one-on-one guidance remotely
Abbey Sarault, 9th Grade biology and medical detectives, Abington
If a student is absent, has trouble accessing the internet, or even just needs a refresher on how to do something, videos can be a huge help, especially when students can download and replay them. With the Screencastify extension, it's easy to record your screen and share the video with students directly in Classroom. You can also use videos to explain new tools and approaches to help students get the hang of distance learning. Here's how I used ScreenCastify to guide absent students through an assignment. 
Teach from Home is our resource to help teachers who are teaching remotely. For more distance learning tips and information, follow along on Twitter and Facebook. If you have tips for supporting remote students, share them with us here. And if you're just getting started using remote learning tools, check out the Teacher Center, where you can find 101 trainings and lots more.