A look at the Responsible Innovation Fellowship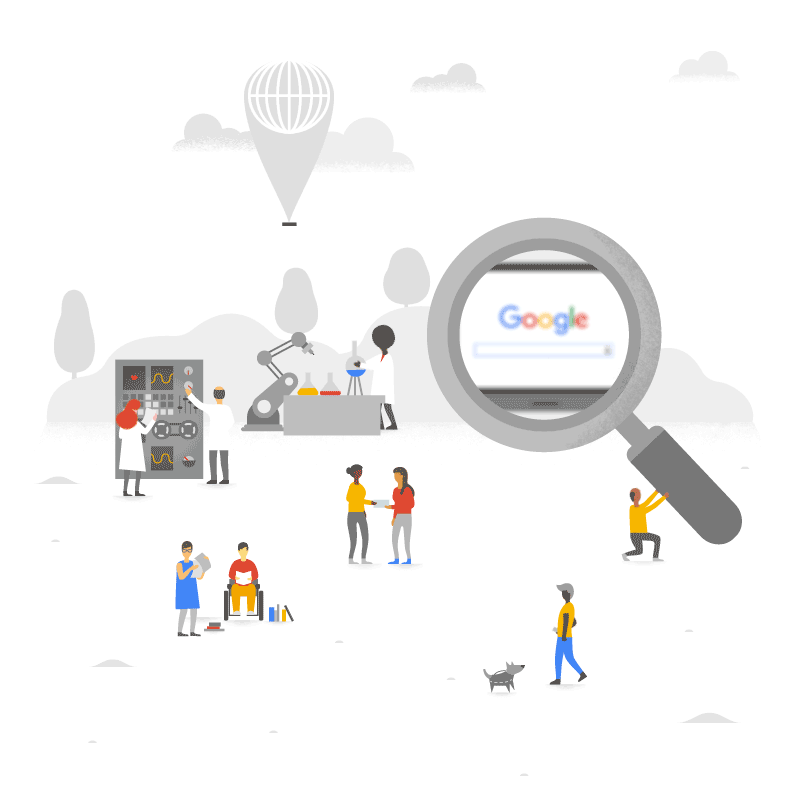 Responsible AI is an emerging field. While AI enables us to solve problems in exciting new ways, the scale of its impact raises new challenges. As a result, it's important to develop AI responsibly so that it can empower and be helpful to everyone.
As the next generation of technologists prepares to enter the field, the demands of education are changing accordingly. Computer science education has historically been synonymous with learning to code. But today, as advanced technology and AI begin to impact almost every facet of our lives — from college admissions, medical diagnosis, social media, to credit limits — it's necessary for technologists to be educated and prepared to not only understand the societal impacts of technology, but also do so from a diverse set of perspectives, cultures and communities.
The Responsible Innovation Fellowship (RIF) program was designed by Google's Responsible Innovation team members Cherish Molezion and Kendra Schultz to contribute to this progress. The fellowship supports career exploration and equips students with the knowledge and skills they need to enter the field of responsible innovation. RIF encourages students from currently underrepresented backgrounds — including students from Minority Serving Institutions, such as Historically Black Colleges & Universities (HBCUs), Hispanic-Serving Institutions (HSIs), and Historically Women's Colleges (HWCs) — to apply. Additionally, the program fosters collaboration between technical and non-technical fields, demonstrating the need for both perspectives in technology. RIF welcomes applications from humanities and social sciences students as well as computer science students.
As Cherish explains, RIF aims to "provide equitable opportunity and community for budding technologists to exercise their ethical imaginations. Through diversifying the makeup of the responsible technology landscape by expanding across all regions, we can truly uphold our mission to build for everyone."
This spring, the RIF team welcomed the inaugural cohort, engaging 20 students during the 5-week fellowship. The program covered topics from human and social ethics in AI, socio-technical harms, and synthetic media, and ended in a final capstone presentation where students applied the methods they learned to assess ethical considerations for a hypothetical AI application of their choosing. "My team and I are inspired by the students' ingenuity," says Jen Gennai, Google's Director of Responsible Innovation. "We learned from their distinct lived experiences and perspectives."
The students are now bringing their learnings back to their schools and communities. April LaGrone, a public health student at Western Michigan University, plans to apply her responsible AI learnings in the health field. "I'm passionate about equitable research, ensuring research study participants have control, power and a voice," she says." In the same way that AI literacy is important, we need to focus on health literacy so people understand what their rights are, become educated on their health care options, and are able to advocate for themselves. Explainability and health literacy go hand-in-hand."
José C. Sánchez Curet, a student at the University of Puerto Rico, Río Piedras, hopes to share his learnings with other students. José is working with leaders in his university's computer science department. "I hope to teach seminars about AI ethics and foster conversations where we can collaborate on possible improvements to responsible technology development."
Christina Carpenter, an elementary education student at Bay Path University – and a mom – hopes to apply RIF insights to her career and also everyday life. "We're creating the next generation of innovators, and I hope to teach little minds how to be responsible with technology and the negative impacts of certain types of technology use." With her son heading off to middle school soon, Christina is mindful that "he's grown up with electronics his whole life, and this is when he needs to learn how to be responsible with technology."
To celebrate the lessons learned and accomplishments of the entire cohort, we've put together a Responsible Innovation Fellowship Yearbook, where you can read about all of the Fellows and how they plan on applying what they learned to their careers.
The Responsible Innovation Fellowship program will soon be accepting applications for future cohorts — join the mailing list.