Innovating and advocating for accessible classrooms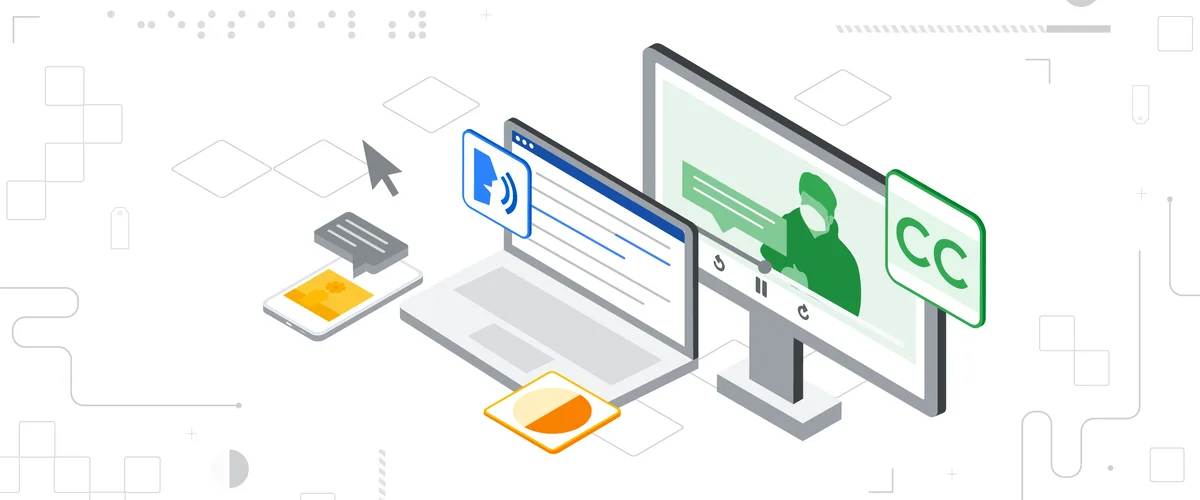 We're continually working to improve access to inclusive tools, from building two free screen readers into Chromebooks to providing voice typing and live captions with Google Workspace for Education. But as far as we've all come in bringing accessible teaching and learning tools into our classrooms, there is always more to do about digital inclusion. 
Today, on Global Accessibility Awareness Day, we at Google want to celebrate the great work that teachers have done to bring acceptance and inclusion into their schools — while we commit ourselves to more innovation with and for people with disabilities in the future.For example, we're celebrating people like Chang-Dong Ryu, who teaches history at Seohyun Middle School in South Korea. Ryu is blind, and uses Google Classroom's accessibility features to teach his students deeper lessons about acceptance and ability. "What I can do best is teach my students that value that comes with being 'different,'" Ryu told us in a video we shared in February. "That way, when my students meet new friends and colleagues with visual impairments, they will accept them into their community as equals." 
We're continuing to tell more stories of educators and students with disabilities, and show more representation across our community, as we build with and for people with disabilities.
Rory and Tricia Concepcion, a mother and son with a cognitive disability, have been distance learning this past year using Chromebooks.

Bobbi Pompey, who has vision loss, lays in a park using TalkBack on Android.


 Aubrie Lee, Googler and disability rights activist, uses Google Meet on her Chromebook to connect with colleagues.
Building a more inclusive Chrome OS
In keeping with our goal to learn from users of our accessibility tools, and to give people with disabilities an even playing field, we continue to build new tools for accessibility in Google for Education solutions, with and for people with disabilities. Here are a selection of the latest features, all available on your Chromebook today:
Live captioning: Chrome Browser now has a Live Caption feature that automatically provides real-time captions for media with audio. The live captioning works with social media and video sites, podcasts and radio content, personal video libraries (such as Google Photos) and embedded video players. For students with hearing disabilities, the captions help improve accessibility of online content. In a noisy classroom environment, or one where students need to keep volume low on their school devices, the captions are helpful for any students. To turn on Live Caption, go to Chromebook settings, then "Accessibility."
Mouse panning: Chrome OS now offers centered mouse panning. This means that when students and teachers with vision disabilities are using the full-screen magnifier, they can now move the viewport while keeping the mouse or trackpad close to, or directly on, the center of the screen. This makes it much easier to navigate around the screen, as users don't need to move the mouse to the edge of the screen to move the zoomed-in area – much better for accessing all learning content.
Activating ChromeVox: For users of ChromeVox, the screen reader that's built into Chromebooks, the first time they open up a Chromebook, after 20 seconds of inactivity, they'll hear audio and visual instructions for activating ChromeVox. For students and teachers who need screen readers but haven't yet used ChromeVox, there is a new tutorial available after turning on the screen reader for the first time, and is available in ChromeVox settings.  The instructions are very helpful for getting started without hesitation. 
Image descriptions on Android: For people who use screen readers on Chromebooks, the "get image descriptions" feature provides descriptions of unlabeled images, such as those that don't have alt text.  This feature will soon be brought to Android devices. When students with vision disabilities are using Chromebooks or Android phones or tablets to access online content, they'll be able to have a better understanding of the images they come across, similar to their sighted classmates.
Forced colors: For students using the Chrome Browser on Windows who need high contrast in order to read text and see image details, Chrome now supports Windows' OS level high contrast settings. The extension lets people choose filters to adjust color contrast, flip black and white or remove colors altogether. 
Enhanced Select-to-speak: As mentioned in Chromebook's 10th birthday post, new features let students and teachers speed up, slow down and pause the reading voice in real-time, and easily jump to different sections of text. Students with disabilities —or anyone who needs help comprehending a challenging reading assignment — can use these new Select-to-speak features to listen at their own pace.