All Kiwi schools get the license to Chrome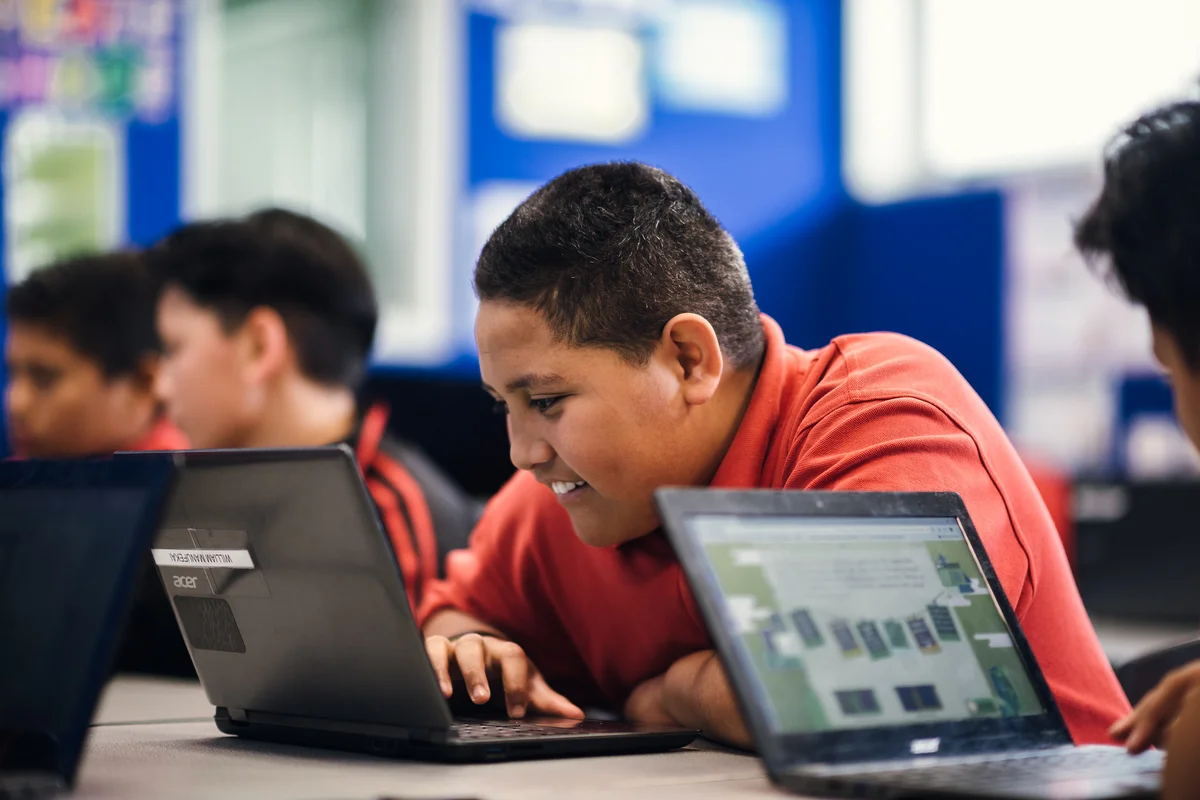 Schools tell us that Chromebooks fill three big needs: they're easy for students and teachers to use, they're easy to share and they're easy to manage. Today, we have some exciting news about the management of Chromebooks that will make the Chrome Education license—our cloud-based device management console—more accessible to schools across New Zealand.  This follows on the announcement last year that Chromebooks are the number one device used in New Zealand schools, and is great news for schools and families using Chromebooks or considering investing in them.
Starting on November 1, as part of an agreement with Google and the New Zealand Ministry of Education, all state and state-integrated schools across New Zealand will be able to start claiming Ministry-funded Chrome Education licenses to manage new and existing unmanaged Chromebooks. The Chrome Education license was developed to make device management in schools a breeze, so that teachers and students can focus on what's most important—teaching and learning. Equipped with the Chrome Education license, schools can utilize essential education features to better support the many ways Chromebooks are used in the classroom.
"This is fantastic news for the Manaiakalani Schools," says Mrs. Dorothy Burt, Education Program Lead in the Manaiakalani Innovation team, "we have been using Chromebooks since they first became available to New Zealand schools in 2013 and have relied on the devices having the Chrome Education license to ensure the focus remains on learning and teaching."  
Schools of all sizes can benefit from the Chrome Education license, as Mrs. Burt points out— "the positive impact of the license to schools is experienced in our big schools, with large fleets of Chromebooks to manage, and equally in our very small rural schools where the sole charge teaching principal has more important matters to focus on than the status of learner devices."
Point England School, part of the Manaiakalani community of learning, have been using the Chrome Education License to manage their Chromebook fleet since 2013.
Most importantly, quality teaching and learning is safely brought to the forefront, underpinned by our commitment to providing the best security measurements protecting teacher and student privacy "With this in place we have the confidence that our move to having young people learning on personal devices in a digital environment is well managed and safe. Expectations of whānau are easily applied across all devices. Teachers can spend their time where it counts—on children and their learning—rather than managing devices."
The Chrome Education license allows schools to update any number of Chromebooks (once they are enrolled)—without touching a single one. In the simple cloud-based management console, there are over 200 policies that schools can apply to manage their fleet of Chromebooks.  You can learn more about them here, but for now, here are three of them that are sure to be the teacher's pet!
Give teachers and students confidence that during class, they're all the on same webpage!
The Education license lets school admins and teachers customize the user experience. This is a handy feature that can automatically load frequently used websites—such as
Google Classroom
, Khan Academy—on boot-up, as well as adding custom bookmarks, pinning apps and extensions, and blocking distractions.
Lead students right to most used apps and extensions, such as WeVideo, Khan Academy, Pixlr, and the Google Classroom extension
The multi-tasker for school and family use
The "off-hours device policy" feature is particularly helpful for Chromebooks that are used at school and as the family device. For example, school admins can set a weekly schedule so that school settings are in place when students are using Chromebooks in class but, these same settings can be scheduled to turn off after school hours so they don't apply when a parent might be using the device.

Spark school spirit
You can use the Education license to display digital signage, keeping students and parents informed. It's simple to set up school-wide displays on computers in the library and monitors around the school to advertise of key school events and moments, like parent/teacher evenings, carnivals and assessment times.
We're excited to see the growing number of countries like New Zealand partnering with Google to support teachers, schools and families to improve the use of technology in education.