Around the world and back with Google for Education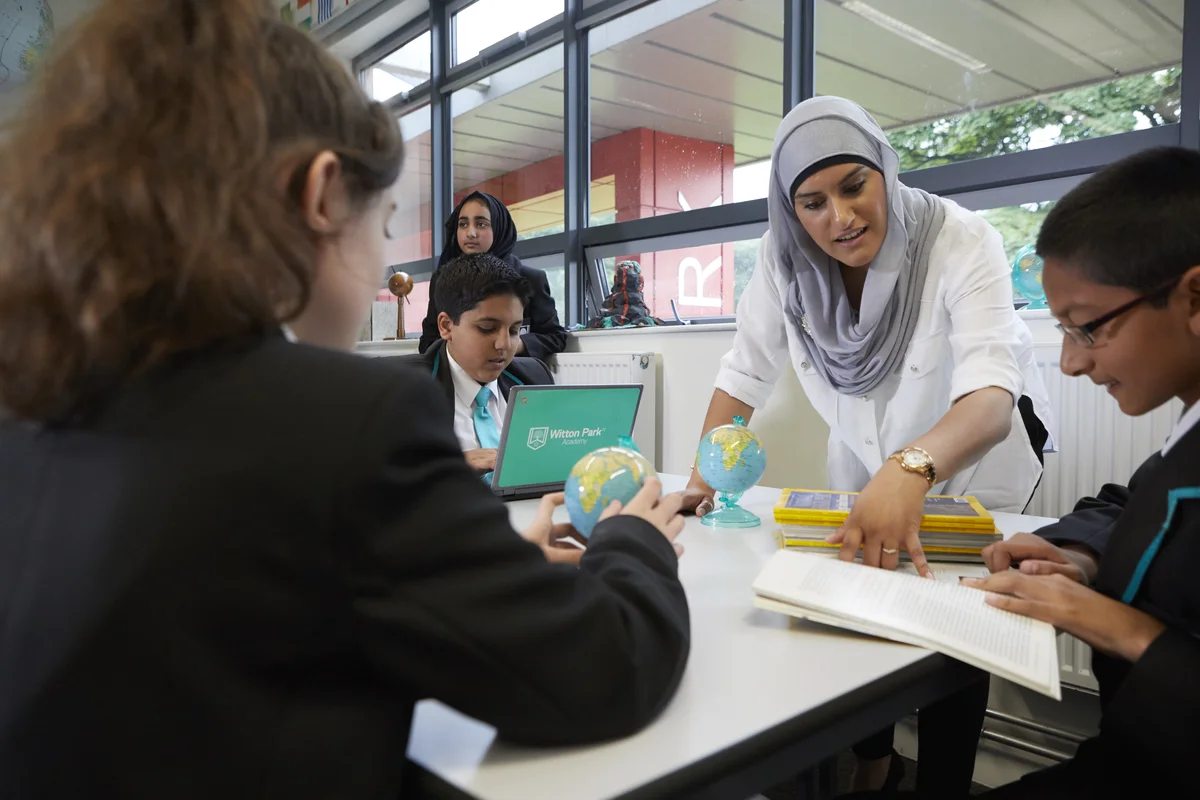 It started with an idea in 2006: how might teaching and learning improve if we brought Google's suite of productivity tools to schools? 13 years later, there are 80 million educators and students around the world using what has become G Suite for Education. 40 million students and educators rely on Google Classroom to stay organized and support creative teaching techniques. 30 million more use Chromebooks to open up a world of possibilities both inside and outside the classroom. We've introduced new devices to adapt to the needs of educators, schools and students, and created features that work across our products, like locked mode in Quizzes through Google Forms. As we kick off the week at BETT, let's take a look at how classrooms have used Google for Education across the globe over the years.
Asia Pacific collaborates and prioritizes CS education on Chromebooks 
In Japan, public schools are using G Suite and Chromebooks to help meet the nationwide goal of teaching computer programming to all children by 2020. In all 139 high schools in Saitama Prefecture, Chromebooks aren't just helping students learn programming—they're also fostering better collaboration between students and teachers when combined with G Suite tools.
Down under in Australia and New Zealand, schools are also using Chromebooks in the classroom. All secondary students in Canberra were provided with Chromebooks in 2018. In New Zealand, Chromebooks have been the top choice for schools since 2017. To keep devices secure while saving teachers and IT administrators time and money, the Ministry of Education in New Zealand began providing Chrome Education licenses to all state and state-integrated schools in November 2018.
Making technology more accessible in Latin America
Schools across Latin America are making technology more accessible to more people in the region. Recently, the Secretary of Education of Bahia, Brazil partnered with Google for Education to make computers more accessible to all students and teachers in public schools across the state. Now, dozens of states and municipalities are following in Bahia's footsteps. Brazil is also home to the first-ever Google reference University, UNIT, where 23,000 students are using G Suite and Chromebooks to build and learn.
Many different states in Mexico are choosing Google for Education's tools for schools, too. @prende, an office in the Ministry of Education, chose to implement Chromebooks because of the Chrome Education license. The license gives teachers an easier time managing their classroom, thanks to features like the shared identity model (where multiple students can use the same device, while ensuring workspace and data isolation). Opting for a simple solution helped the Ministry make teacher training a priority.
Improving engagement in European classrooms
In Europe, Filey Junior School and Leeds City College brought Chromebooks into the classroom as they were trying to improve student retention and engagement. Students at Leeds College, who range from being full-time parents to Olympic divers, balance their studies with outside of school commitments since they're able to use their Chromebooks no matter where they are. To work on improving their writing skills, Filey Junior students used Google Docs to review one another's work. They focused on peer editing, giving constructive criticism and experimented with writing styles—while also learning how to communicate in a new format.
Elsewhere in the UK, we've been working with London Grid for Learning to help over 90 percent of schools across the city bring technology to more students. The project includes free training in Classroom, G Suite and other tools to upskill teachers.
Chromebook popularity continues to grow in the Nordics—for instance, the city of Vantaa, Finland adopted 13,000 devices in March 2018. The Director of Education cited the user-friendliness as a reason why they implemented Chromebooks. And in Trondheim, Norway, the Trondheim Kommune adopted the new G Suite Enterprise for Education as a result of the additional security features offered, for all 40,000 students and educators.
Preparing U.S. students for the future with 21st century skills
In North America, we've been improving our products and spending time in schools. Down in Texas, Burleson ISD has a vision for every learner to graduate with 21st century problem-solving and reasoning skills. This led them to redesign their learning spaces—they replaced traditional desks with work spaces to encourage the collaborative and self-directed ways students learn today. They also created makerspace areas, where students can learn about 3D printing, engineering and other STEM activities.
In South Carolina, students who recently graduated from Fairfield County School District feel that they have a competitive advantage in college and the workforce from having used G Suite and Chromebooks throughout middle and high school. Even at the college level, schools like Lafayette College are beginning to use the enterprise-grade capabilities within G Suite Enterprise for Education. And with the addition of Dartmouth, all eight Ivy League schools now use G Suite for Education as a productivity tool of choice for their faculty, staff and students.
To teachers, administrators, and students around the world, thank you for continuing to inspire us, learn with us, and grow with us.