Become a Google for Education Certified Innovator in 2019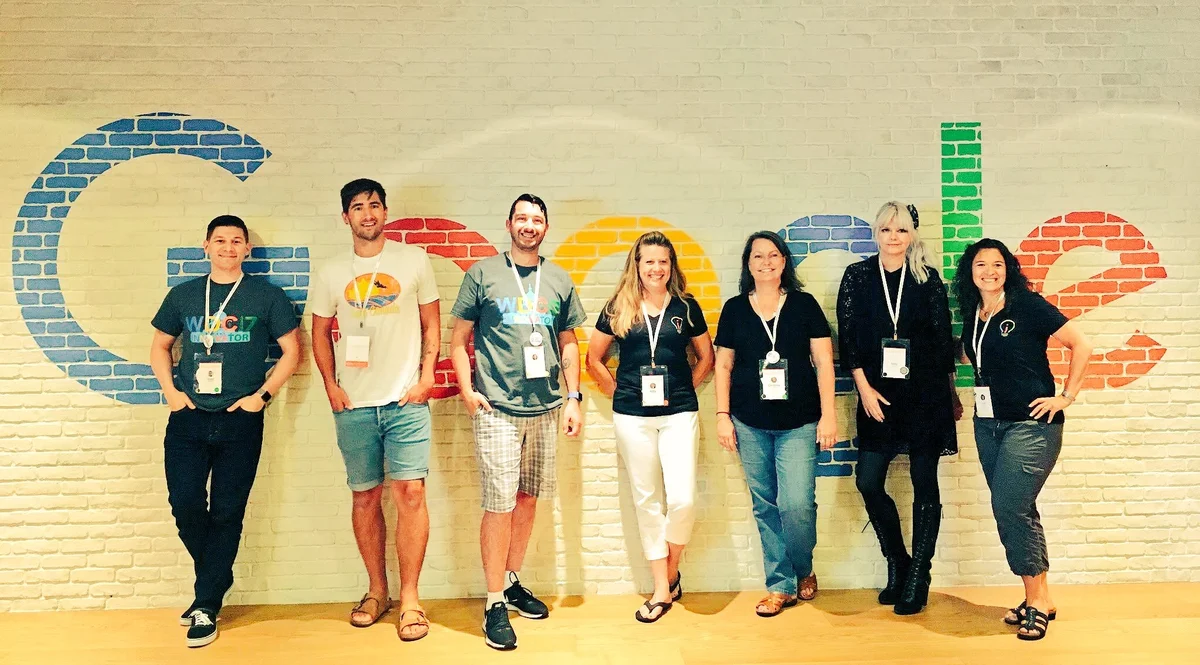 The Google for Education Certified Innovator Program supports educators in developing new projects for their classrooms and school districts. Members participate in a year-long mentorship program that begins with workshops called Innovator Academies where teachers, coaches and Google experts learn from each other. Today, applications for the 2019 Innovator Academies are open.
We're sharing a few of the projects that have been started at past Innovator Academies—plus, alumni tips for educators who might want to develop their own.

Start in your own backyard
Tai Preuninger, Mesquite Independent School District in Texas

After discovering that my students had no idea their hometown (Mesquite) was ten miles away from Dallas, I created Hometown 360, which uses VR to document the history and geography of the city. With sections on local institutions and time-lapse maps tracking changes in the area over time, students can see a panoramic view of their hometown. There's even a Make It Your Own page, so that teachers and students can use it as a model for similar projects elsewhere.

Get connected and share information
Joanna Carroll, Princeville School District in Illinois

With LocatEd, a free app I developed to connect educators with each other, I wanted to make a resource where people can ask questions, share ideas and find professional learning. The app has 300 users in 24 countries and is organized into three sections: locate guidance, locate innovative ideas, and locate professional development. Recently, an educator in the U.S. used LocatEd to ask a question about 3D printing—and soon after, had an answer from a teacher in Spain.

Let people come to you
Diana Gill, East Porter School District in Indiana

For my Innovator Academy project, I used Google Slides to develop several handy guides to copyright and fair use that I can customize for different situations. With these guides, I set out to make the topic of copyright fun—for example, one of my guides draws on Beastie Boys lyrics to explain how to attribute images through Creative Commons.

Learn by doing
John Zingale, Vancouver iTech Preparatory in Washington

I believe history should be taught using hands-on, individualized, project-based ("HiP") methods that give students real-world experience and help them retain more information. For my own Innovator Academy project, I created the HiPStory Network, where educators can share their social studies projects in one central location. On the Contribute page, teachers can mentor one another or share projects that worked in their classrooms.
Keep at it
Todd DeSando, Windermere Preparatory School in Florida
To get through to one of my students, a non-native English speaker who had moved around a lot growing up, I began using emojis at the beginning of every day to check in with him about how he was feeling. This inspired me to come up with GIFs4Kids: a resource of GIFs for education that uses Google Translate to automatically make them accessible in 24 languages, with 400 GIFs already available. I encourage anyone thinking through an idea to keep at it—after a few tries submitting my project, I was able to develop and share it at the Academy in Washington DC.

Fall in love with your problem
Derek Doucet, Peterborough, Ontario

I'm passionate about teaching foreign languages, but I believe language training needs to be immersive and start at younger ages. That's why I created Au Bear, an app for kids that uses Google Translate and Google Maps' geotagging function to let students have contextual conversations in a foreign language. Parents control the settings on their own phones, and can choose from additional features like Storytelling or Playing Music from libraries of stored content for their kids.

You don't need to know how to code!
Becky Shorey, Green Mountain High School, Colorado

I never saw myself as a tech whiz, but through my experience in the classroom saw how technology can make teachers' jobs easier. So I created NaviGlobe Treks, a tool to allow for collaborative creation of VR trips using Google Earth, 360 video and Street View Maps across academic subjects. I had zero background in coding, but still was able to create this tech project at the Academy by collaborating with those around me.
Inspired? Find out more and apply to become a Certified Innovator.