Bringing a virtual Pride parade to students in Bogota, Colombia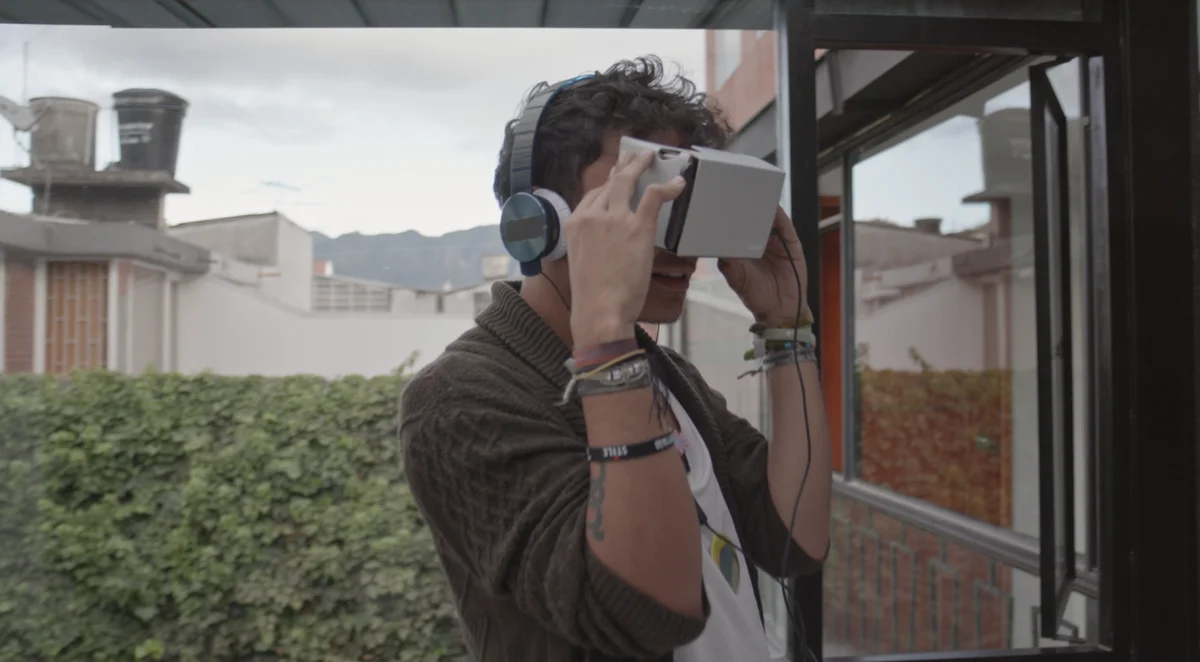 Editor's note: Earlier this year, we launched #prideforeveryone, a global virtual reality Pride parade that anyone, anywhere could join. Since then, we've distributed Google Cardboard and the virtual Pride experience to more than 20 groups and nonprofits, worldwide. This is the story of Alba Reyes, founder of the Sergio Urrego Foundation, who brought the parade to students in Bogota, Colombia.

In 2014, my son Sergio took his own life because he was suspended and discriminated by his school for kissing another boy. Unfortunately, neither I nor his friends were able to prevent the harassment and isolation he felt.
Since then, I've made it my mission to make sure what happened to Sergio doesn't happen to any other young person in my country. I started the Fundacion Sergio Urrego to travel to schools across Colombia and lead inclusion workshops with local students. Although LGBTQ children may be more likely to feel isolated, many young people don't feel accepted by their families, friends or teachers. My workshops create activities and safe spaces that help students understand how it feels to be discriminated against – reinforcing the importance of diversity and inclusion.

An important part of these workshops is helping students put themselves in another person's shoes. This summer, we used Google Cardboard to give students in my workshops a way to experience Pride parades from across the globe. Most of these students have never seen a LGBTQ Pride parade. But with virtual reality, they can learn more about the global LGBT community, and feel supported by a global community that celebrates diversity.

After seeing the impact of my workshop and virtual Pride parade on children in Colombia, institutions like the Ministry of Information and Communication Technologies have have showed their support to scale my workshops to even more children across the country.

My fight is not just for my child. It's for all children who have endured discrimination and bullying from their peers, teachers and community.
If you'd like to join Alba, teachers, and community leaders around the world in bringing this virtual reality experience to your group, you can use this discussion guide created by one of our Google Educators. Interested in creating your own #prideforeveryone lesson plan based on the 360 film? Share your lesson on TES, the world's largest online community of teachers