Celebrate International Literacy Day with Read Along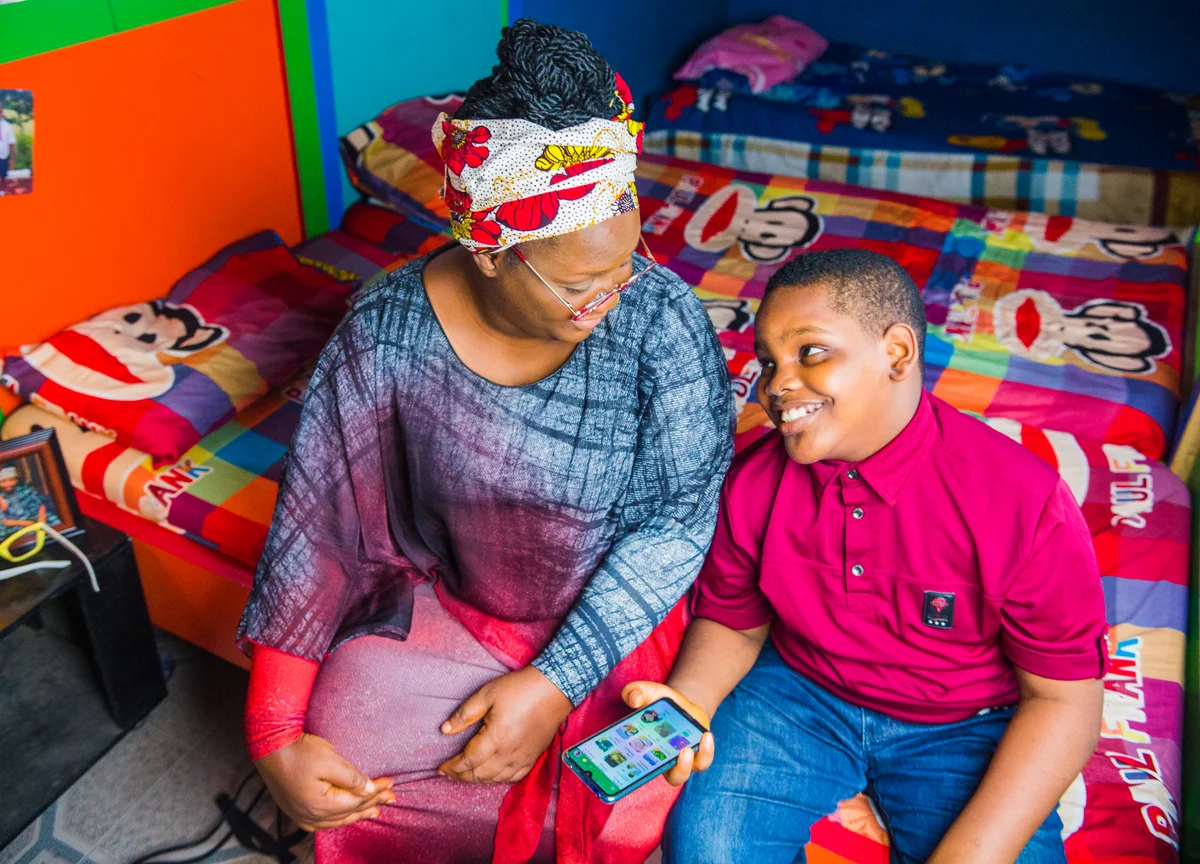 Earlier this year, we made our early age literacy app, Read Along, available in nine languages and in more than 180 countries to help families from around the world looking to improve their children's reading skills. Ten-year-old Williams was one of the many students who started using the app after his mother Martha heard about it and decided to give it a try. Williams previously had to change schools four times because of his struggles with reading. Today, he spends more than 90 minutes reading every day, and has fallen in love with it. 
Positive impact on reading outcomes
William's story and similar feedback we've received from many other parents and children is encouraging,  especially in the light of COVID-19 related school closures. To date, children have cumulatively read more than 32 million stories and for more than 3 million hours on the app. Our internal analysis shows that beginner readers (those who read at a speed of less than 45 correct words per minute) see an improvement of anywhere from 38 percent to 88 percent in their oral reading fluency after reading for 100 minutes on the app. And in an assessment conducted by an independent partner with more than 3,500 students in three languages and across five states in India, 40 percent more students who used Read Along saw an improvement by one or more reading levels as compared to students not using the app.  
New features, plus Arabic support
While we're excited about these results, our work doesn't stop there. Read Along now: 
Supports Arabic, one of the most requested languages on the app

Has more than 700 unique books across all languages, with a refreshing new look for the content library 

Features improvements that make it easier for multilingual kids to switch languages or get phonics support when they tap a word
The Read Along team is also working on features to support children's learning experiences, such as comprehension questions and the ability for educators to create local reading groups and track student's reading progress. We're also making Read Along more accessible in landscape mode.
Celebrate the joy of reading with our Story-A-Thon 
This International Literacy Day, we're inviting parents to read to their kids—both with and without Read Along—and share stories written by their children during the month of September. Read Along will publish some of those submissions on the app. We're also sharing a handbook for educators (even those in the most low-tech classrooms) with ideas to help them leverage Read Along in their lesson plans. 
Reading enables creativity and confidence in children, and Read Along by Google is committed to help every child, like Williams, learn to read.