Celebrating National Coming Out Day with Google Expeditions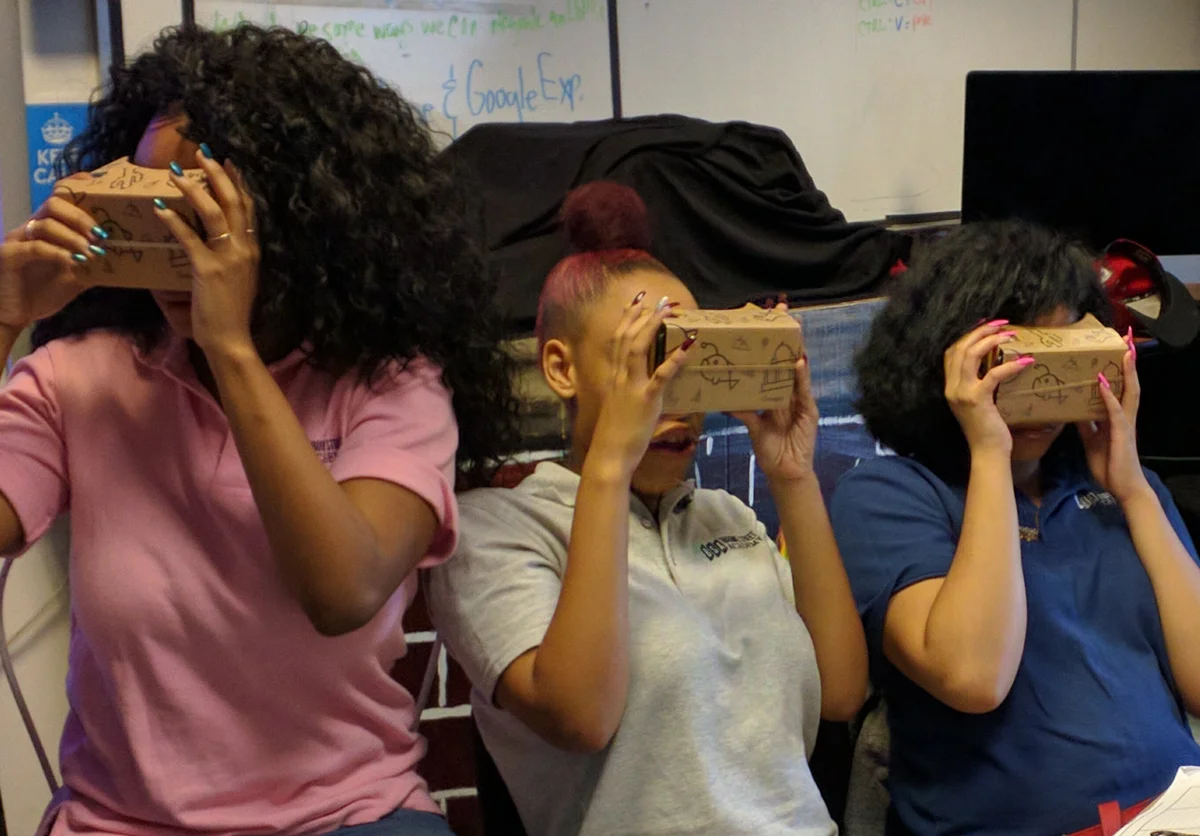 LGBTQ history has yet to find a place in many school curriculums, but technology and new tools like virtual reality can open pedagogical doors to cast light on what has been for too long taboo. I'm the Arts/Technology Department Chair and Performing Arts teacher at Broome Street Academy in New York City, where we seek to empower youth to realize and achieve their academic goals as well as reaffirm their identities — especially for LGBTQ students who may struggle outside the classroom.
Recently, we created a lesson for Google Expeditions advancing LGBTQ rights that explores the history, events and places celebrating National Coming Out Day on October 11th. The Expedition, which our students tried for the first time last week, lets you explore landmarks like the Stonewall Inn, which shaped the LGBTQ movement. It's based on a lesson plan that sheds light on the challenges the LGBTQ community has faced and helps spark meaningful dialogue.
In addition to this Expedition, Google Arts & Culture is commemorating National Coming Out Day with an exhibit in partnership with the Archive of American Television, who gathered stories from notable LGBTQ figures about their coming out experiences and how they've personally combatted homophobia. From Sheila Kuehl to Alan Ball, this exhibit gives students an opportunity to hear first-hand from well-known LGBTQ figures. You can also explore other online exhibits about LGBTQ history on Google Arts & Culture: Learn about LGBTQ Human and Civil Rights with the U.S. National Archives and about the early years of NYC's Pride March with the LGBT Community Center in New York.   
To create a more tolerant society, it's important for us to understand the past. Hawa Diallo, a Broome Street Academy sophomore, said it best: "Knowing LGBTQ history is important so that we won't be judgmental and accept people for who they are." Another sophomore, Roneisha Pickens, said to me: "We are all equal and people should be treated equally. We all have the right to be who we want." Through Google Expeditions, we can provide our students with an outlet for these important conversations to come out of the closet and into the light.