Celebrating Native American culture, past and present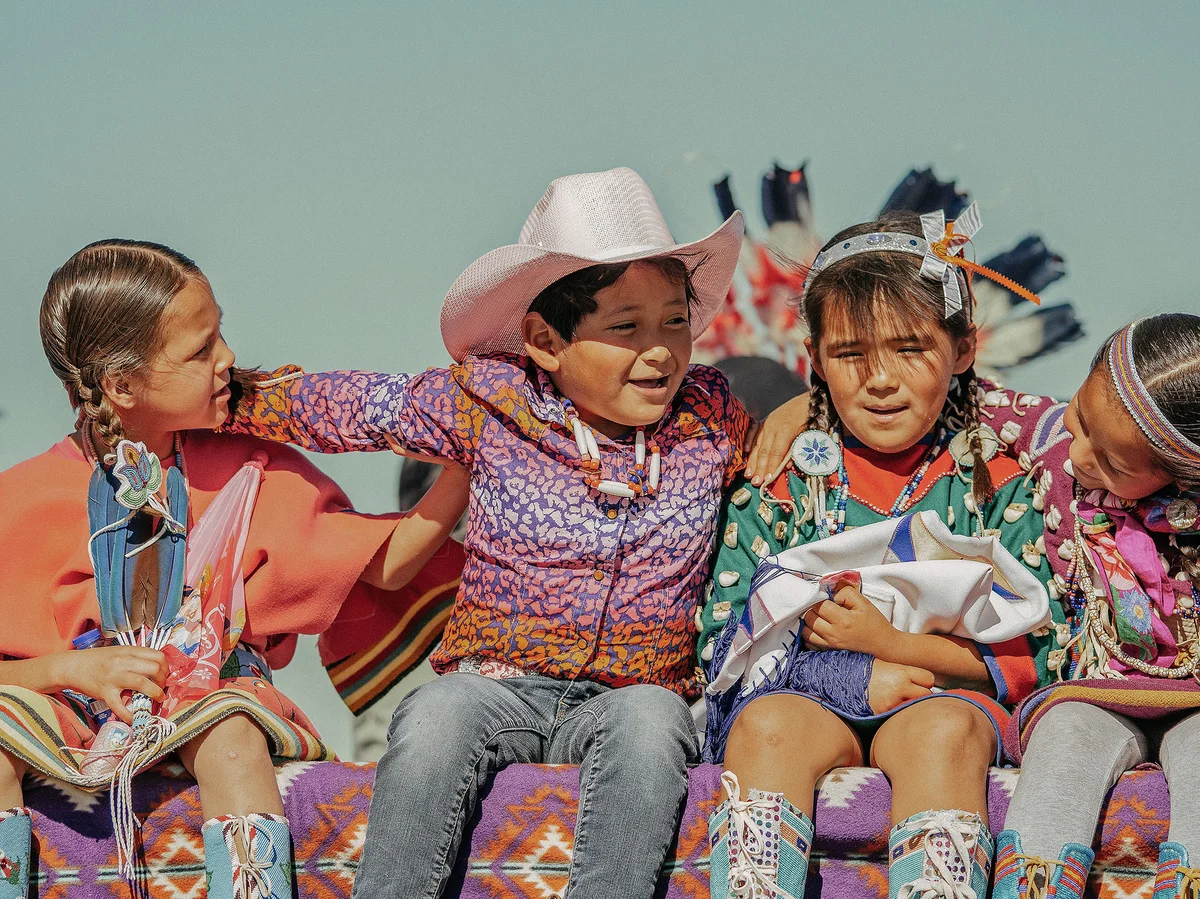 As a member of the Cherokee Nation, I've always tried to stay connected to my heritage. It is important to me to reflect on our country's Native history and culture and the lasting impact that the first North American peoples have had on our shared experience as Americans.
In my family, I'm the first generation to grow up completely off-reservation. Much of my early exposure to Native peoples and culture was through public education. Over the years, I've learned that Native history is more complicated than any single perspective can convey. And as a Googler, I've learned that access to information is key to understanding our world. That's why this November, during Native American Heritage Month, we're making it easier for teachers and students to learn about how modern-day Native communities live and think.
To celebrate Native culture and spread awareness about its richness and history, we've added several Google Expeditions that explore various aspects of Indian Country, allowing students all over the globe to learn about topics ranging from Southwest tribes to powwows to the Battle of the Little Bighorn. Through Expeditions, students can virtually visit Crow Fair, often referred to as "The Teepee Capital of the World," where 1,500 teepees line the banks of the Little Bighorn River in Montana. Through this virtual visit, they can experience traditional tribal dancing, a horse parade and a rodeo -- all moments of celebration that help preserve Native American heritage.
Also, we're releasing the first story on Native American culture on Google Arts & Culture, created in partnership with key institutions such as the U.S. Bureau of American Indian Affairs, Wyoming State Museum, and Pueblo Grande. From film to fashion, Native American culture has influenced all creative mediums -- and through this Google Arts & Culture exhibit, students can learn about the lives and works of six different Native American artists.
Today on Google.com, we are also celebrating award-winning Native author James Welch. Welch spent his life and career writing poetry and fiction that gave readers a better understanding of modern Native Americans. On the Google Play Store, we've curated a list of books for Native American Heritage Month, including James Welch's 1986 fiction novel, Fools Crow.
Today, our US users can see this Doodle celebrating the work of Native author James Welch
We hope that by making this content available today, and by adding content like this in the future, we will make it easier for teachers and students to understand our shared heritage and modern-day Native communities. They say that past is prologue: That's especially true of the Native cultures that continue to inspire and shape our lives in the present and for the future.