Lifting up educators this Teacher Appreciation Week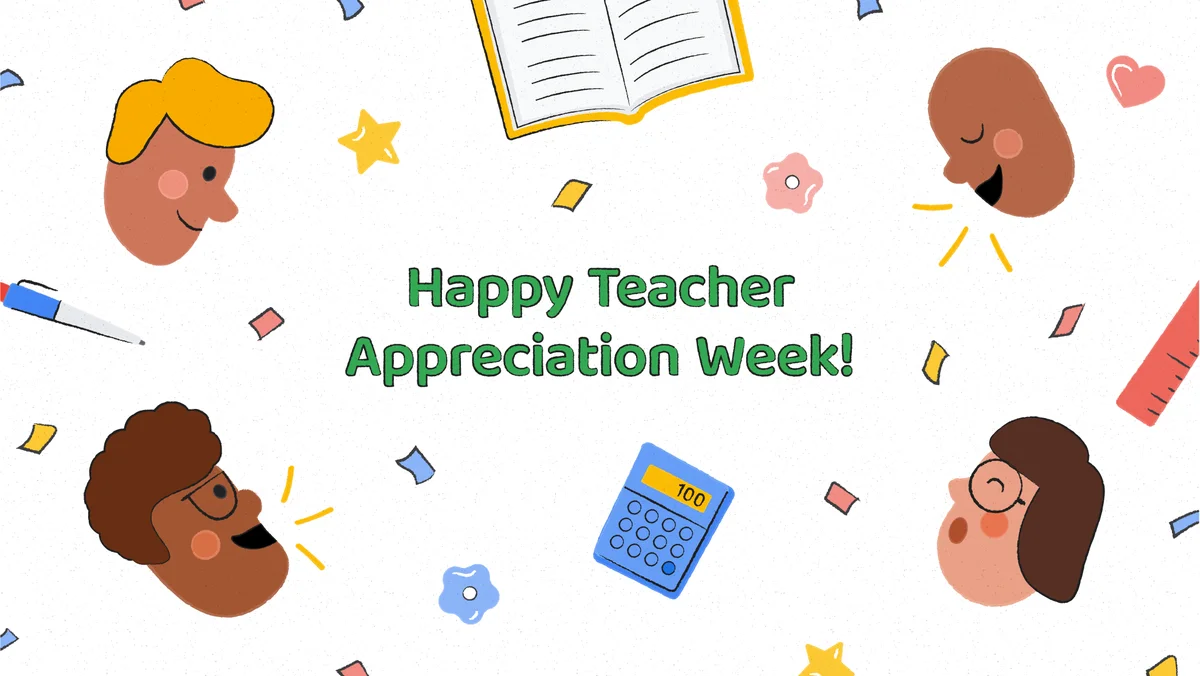 Read this post in Spanish. // Blog en español aquí.
Editor's note: Kurt Russell, a history teacher from Oberlin High School in Ohio, was recently named the 2022 National Teacher of the Year. In honor of Teacher Appreciation Week, he's sharing more about his story, the importance of the teaching community and some ways Google is showing up for educators.
Teachers have the ability to change lives. Ms. Francine Toss and Mr. Larry Thomas changed mine by pouring knowledge, confidence, self-worth, patience and love into me during my elementary and middle school years. And I know countless teachers across the country are doing the same for their own students every day. I'm honored to represent them as this year's National Teacher of the Year.
But let's be honest, teaching is not easy. At times, it can be frustrating. We can feel invisible and unappreciated. We constantly struggle to meet our students' varied needs, often with limited resources. But my fellow teachers motivate me to meet these challenges. This is a community that provides unwavering support and demonstrates resilience, professional excellence and inspiration — not just for our students, but also for each other.
For nearly ten years, Google has been a sponsor of the Council of Chief State School Officers' National Teacher of the Year program as part of their ongoing support for educators worldwide. I'm thankful for the ways Google is showing up today, and every day, to lift up the teaching community.
Some of the ideas submitted by State Teachers of the Year that inspired this year's Teacher Appreciation Week Doodle
The 2022 State Teachers of the Year with this year's Teacher Appreciation Week Google Doodle
Mr. Thomas — the first teacher I had who was a Black man — inspired me to become an educator. I saw myself in him and in the curriculum he taught. And because of his example, I've continued the important work of emphasizing cultural relevance and diverse representation in my own teaching. For this reason, I'm glad to see Google team up again with The Conscious Kid to donate another round of inclusive books to 1,000 more Title I elementary schools across the country — building on their inclusive reading guide and the cultural learning section on Google for Education's Teacher Center. Representation matters throughout an entire educational experience, and I'm proof of the difference it can make in someone's life.
This year, the National Teacher of the Year program and Google for Education are also offering a $5,000 award to each State Teacher of the Year in appreciation and admiration of the incredible work they do.
If there's a special teacher making a difference in your life, like Ms. Toss and Mr. Thomas did for me, consider nominating them as next year's State Teacher of the Year. Whether you're a student, parent or fellow educator, this is a great way to let someone know they've made an impact on you.
During this week when we celebrate the teaching profession and teachers who have made a difference, I hope my fellow educators feel valued and cherished. Because to me, and to so many others, you truly are.
The 2022 State Teachers of the Year at the White House, meeting the U.S. Secretary of Education Miguel Cardona, President Joe Biden and First Lady Dr. Jill Biden. Photo credit: Official White House Photo by Adam Schultz.