Celebrating women who are making an impact at Young Women's Honors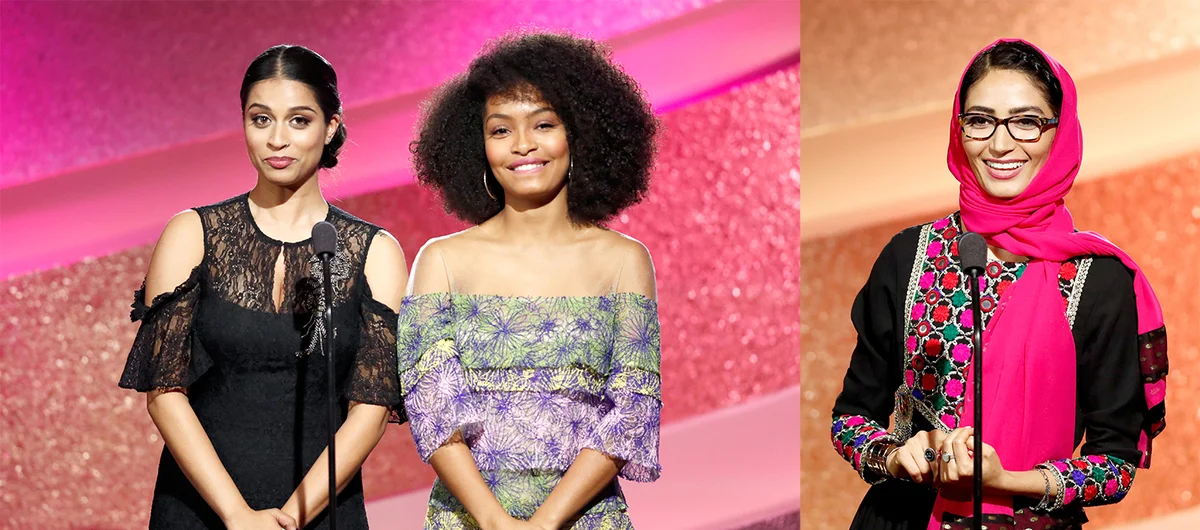 What does it take to shift the conversation from "What if" to "I can"? When it comes to becoming a computer scientist, our research shows that girls need to see it to be it. Unfortunately, they're about half as likely as boys to say that they often see someone like themselves doing computer science (CS) in the media. This is why we've teamed up with Young Women's Honors — a global platform and the passion project of "Jane the Virgin" star Gina Rodriguez — which will host their first-ever award show tonight to honor and celebrate women who demonstrate confidence and leadership in their field.
When you see someone following their dreams, it gives you allowance to follow your own.

Of the 10 amazing women who will be celebrated tonight, Google's Made With Code — along with YouTube star Lilly Singh and "Black-ish" star Yara Shahidi — will honor computer scientist Fereshteh Forough. After fleeing Afghanistan during the rise of the Taliban, Fereshteh followed her dreams of becoming a computer scientist. She then started Code to Inspire, a nonprofit that teaches female students in Afghanistan how to code, so that other girls from her hometown have a safe educational environment to develop their technical skills, build confidence, and challenge social norms.
Fereshteh's Code to Inspire is part of the Google RISE program, which supports not-for-profit organizations around the world working to increase access to CS education. Last week, we announced another cohort of RISE that will join Code to Inspire and 200+ organizations the program has supported since 2010. This round includes organizations from 16 countries who will reach a combined 130,000 youth from backgrounds that are underrepresented in the field of computer science. In the coming year we're excited to see what these organizations do — from girls in Argentina developing apps to solve social problems, young entrepreneurs in India building technical and leadership skills, and schools in Romania launching free coding clubs across the country.
Watch the show TONIGHT at 9/8c on YouTube and The CW to meet Fereshteh and more inspiring women like her!