Adapting to the needs of learners, educators and schools with Chromebooks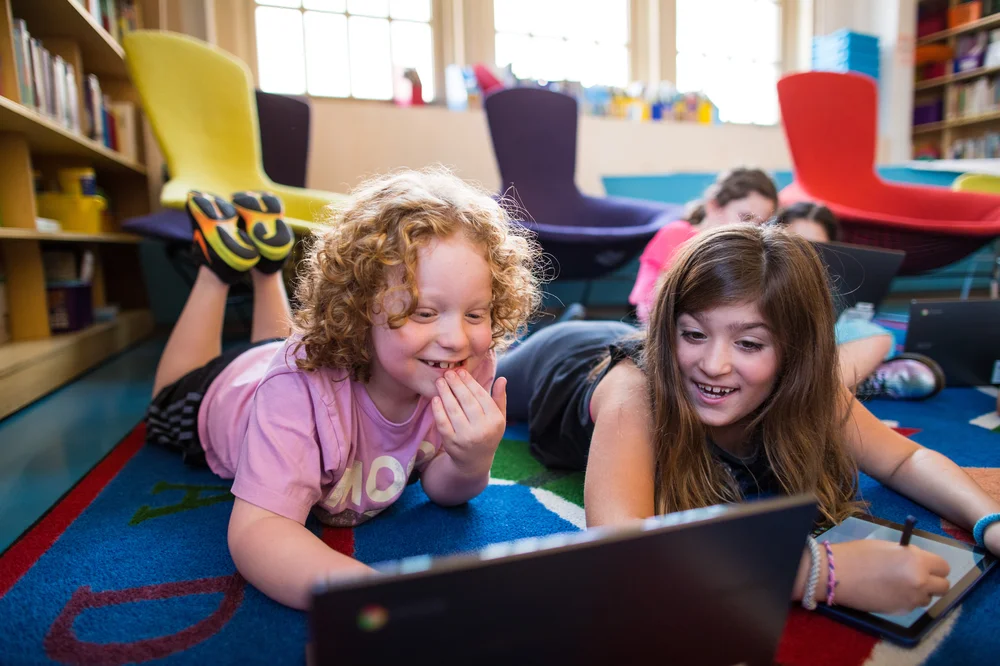 Editor's note: This week, we're joining thousands of educators and students at BETT in London. Visit us at booth C230, where you can demo a range of Chromebooks designed for education, including the brand new Chrome OS tablet. Follow along on Twitter and Facebook for the latest news and updates.
We aim to build products that help educators, school staff and students thrive in and out of the classroom. Ever-evolving education standards and students' diverse learning needs means teachers need adaptable devices that can keep up with these changes. For administrators, it's about the ability to manage large groups of students and educators while protecting their data. For students, intuitive and easy-to-use devices help them learn in a way that's conducive to their needs. For these reasons and more, our latest lineup of Chromebooks feature a wide range of devices from laptops to tablets, admin management, deployment options, accessibility features, input options, and a growing number of quality apps. Whether you're a student mastering your times tables or a teacher deploying a 1:1 device program to thousands of users, there's a Chromebook for everyone.
Adapting to the needs of learners
To adapt to different student learning needs, Chromebook's tools have built-in accessibility features. Accessibility settings sync across any Chrome OS device, so as students switch between shared devices or log in at home with their G Suite for Education account, their settings automatically update. This means no additional instruction time wasted setting up assistive technology, and inclusion of students who might otherwise require an additional device or aide. With visual aids, stylus support, voice typing, audio support, input capabilities beyond typing and trackpad and an entire world of Chrome extensions and partners, we're adapting to support the ever-changing needs of learners.
Adapting to the needs of educators
Educators shape the minds of the next generation of leaders, thinkers, activists and creators. As the classroom changes, educators turn to digital tools, like Google Classroom, G Suite and Expeditions and third party apps to engage students and teach efficiently and effectively. In the hands of creative teachers, these tools help bring learning to life for millions of students. Plus, we support a wide ecosystem of developers, so there will never be a lack of quality educational apps for Chromebooks. A few partners building apps we love include:
Adapting to the needs of schools
With the Chrome Education License, administrators can deploy technology at any pace, while having the flexibility to manage their fleet of devices in a number of environments. Schools can start with a 10:1 student to Chromebook ratio, zoom ahead to a 1:1 model, or add different types of devices over time, depending on the needs and budget. As schools add rugged Chromebooks and then tablets, or add more of the same trusted device type, administrators can do so with a single interface that supports all of them.
Chrome OS devices are shareable, meaning multiple students can log into their individual profiles on the same device. Without assigning a particular device to each and every student, transitions become smoother and slow startup time doesn't eat into instruction time.. Since Chrome devices only take ten seconds to boot up and administrators can schedule system updates on their own timeframe (not during the middle of a lesson or a test), many schools and organizations have chosen to use Chromebooks in their classrooms.
We'd love to hear how you're using tools to support all learners, so come visit us at BETT or reach out on Twitter.