A peek at what's next for Google Classroom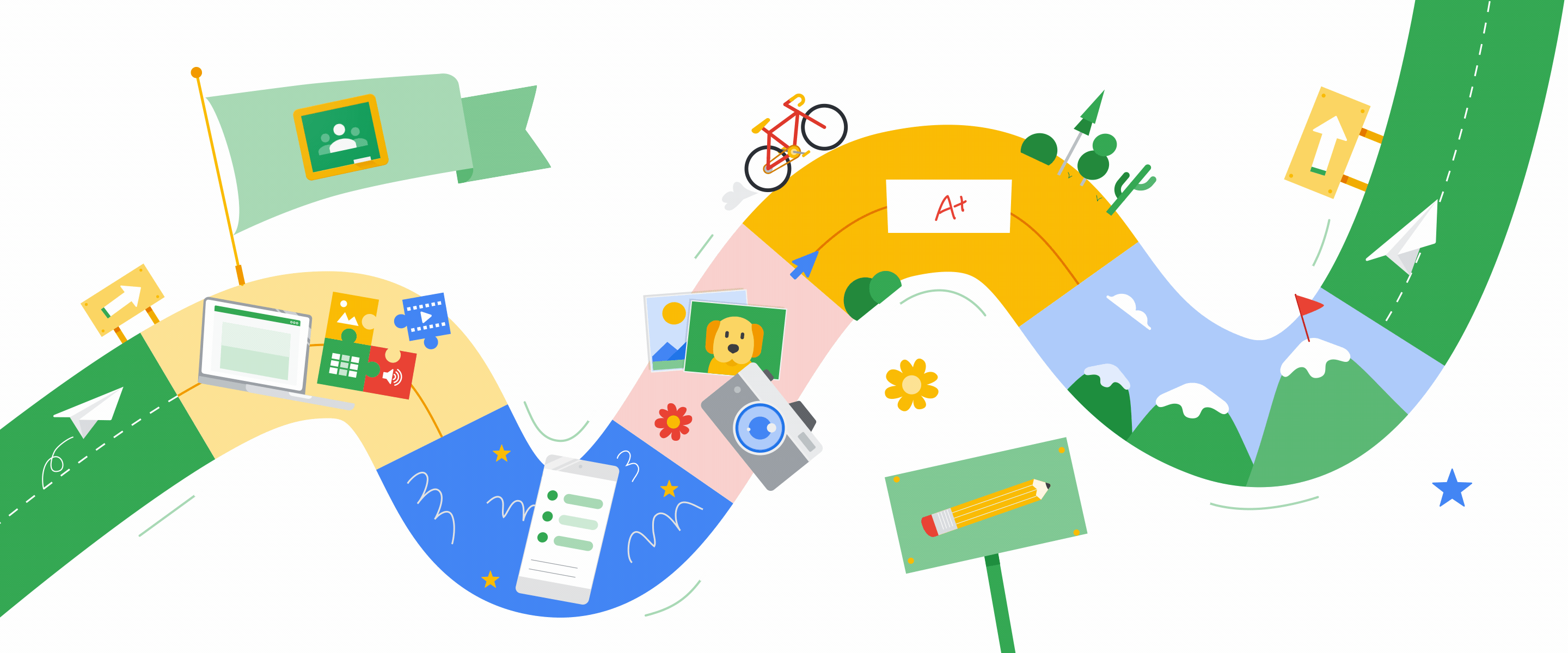 Over the last year, the education community had to quickly adapt to challenges, and Google Classroom evolved with them. Today, Google Classroom helps more than 150 million students, educators and school leaders around the world teach and learn — up from 40 million last year. 
We first built Classroom to simplify and improve teaching and learning. We wanted to help teachers build stronger connections with students and give them back time to focus on the things that made them want to teach in the first place. As more teachers use Classroom as their "hub" of learning during the pandemic, many schools are treating it as their learning management system (LMS).
While we didn't set out to create an LMS, Classroom is committed to meeting the evolving needs of schools. We'll continue to put the people who use our products first and listen to your feedback to address your top priorities. And we'll always make sure Classroom retains the simplicity and ease-of-use that's made it so helpful to teachers, students, and school leaders around the world.
Here's a sneak peek into new features coming to Classroom over the next year — from the ability to use Classroom with other tools and more controls to features that help students learn from anywhere, as well as a simplified workflow for teachers. 
Better together: Use Classroom with other tools
Use your favorite EdTech tools and content with Classroom (coming later this year)
School leaders, teachers and students often use multiple educational tools each day and need them to work together. Soon, for teachers using Google Workspace for Education Plus or Teaching and Learning Upgrade, Classroom add-ons will let them choose their favorite EdTech tools and content from a marketplace and assign it to students directly inside Classroom — all without extra log-ins. Admins will also be able to install add-ons for teachers in their domains.

Integrate your favorite edtech tools and content with Classroom add-ons.
Set up classes in advance with SIS roster syncing (coming later this year)
Provisioning classes for an entire school system can be time consuming. Later this year, admins using Education Plus will be able to create classes and populate and sync rosters directly to Classroom from their Student Information System (SIS).
Streamline grade entry (coming later this year)
Grade Export, which is available to eligible Skyward and Infinite Campus customers, is coming to Aspen SIS. This will allow teachers to track grades and push them from Classroom's Gradebook to their SIS, eliminating the need to put grades in two places.
Get deeper insights with Classroom audit logs (coming soon)
With audit logs, admins can get to the root of Classroom-related issues and pinpoint instigating events, such as who removed a student from a class or archived a class on a specific date. Classroom audit information will soon be available directly in the Admin Console.
Analyze Classroom activity logs (coming soon)
Admins using Education Standard or Education Plus can soon get deeper insights about Classroom adoption and engagement. Admins will be able to easily schedule exports of Classroom audit logs to BigQuery, where they can get adoption and engagement insights. We're also building a customizable Data Studio template to help admins visualize Classroom data.
A better hybrid learning environment for teachers and students
Track student engagement (coming later this year)
To give teachers visibility into which students are engaged and which are falling behind, we're launching student engagement tracking. Educators will be able to see relevant stats about  how students interact with Classroom, such as which students submitted an assignment or commented on a post on a particular day.
Keep learning happening while offline (coming later this year)
We're updating the Classroom Android app to work offline or with intermittent connections. Students will be able to start their work offline, review assignments, open Drive attachments, and write assignments in Google Docs — all without an internet connection.
Submit better pictures of homework (coming later this year)
We've seen an increase in the number of images uploaded to Classroom — especially from students taking photos of paper assignments. We're making it easier to attach and submit photos in the Classroom Android app and for teachers to review. Students will be able to combine photos into a single document, crop or rotate images, and adjust lighting.
Seamlessly scan, edit and attach images of paper assignments with the Classroom Android app.
A simple workflow for educators 
Improved grading on mobile (coming later this year)
More teachers are using mobile devices to give feedback on the go. We're improving how you use Classroom to grade on Android, including the ability to switch between student submissions, grade while viewing an assignment, and share feedback.
Rich text formatting (coming soon)
Teachers and students (on web, iOS and Android) will soon be able to customize Classroom assignments and posts using rich text formatting — including bold, italics, underline and bullets.
Use rich text formatting in Classroom posts or assignments. 
Originality reports in new languages (coming soon)
Originality reports help students turn in their best work, while making it easy for instructors to detect potential plagiarism. Soon they'll be available in 15 languages including English, Spanish, Portuguese, Norwegian, Swedish, French, Italian, Indonesian, Japanese,  Finnish, German, Korean and Danish, Malay and Hindi.
CS First integration (now available)
CS First is our free, introductory computer science curriculum. You can now import student rosters from Classroom into a new CS First class and students can sign in using a Google account.
Many of these features were based on your feedback — so keep it coming! We hope these features improve your experience as they become available. If you want to know about upcoming updates, subscribe to our Workspace Updates blog.