This Code Next student is paying it forward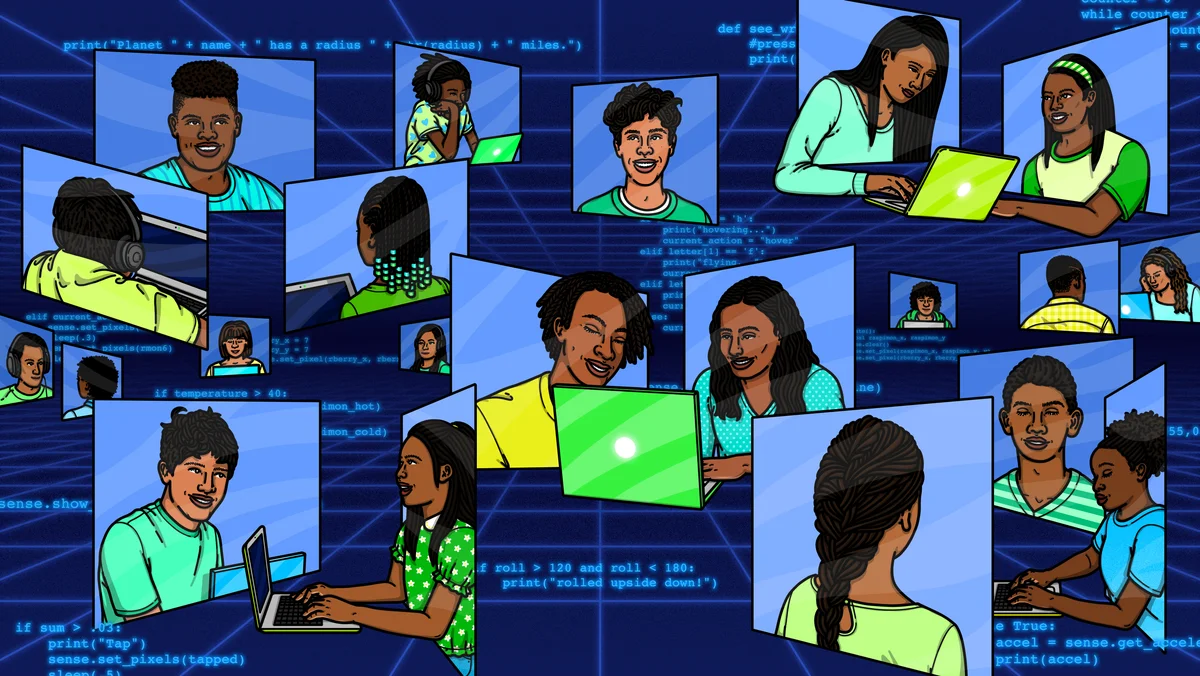 As part of Google's Code Next program, which brings computer science (CS) education to underrepresented communities in tech, student Gideon Buddenhagen took on a research project that would make a big impact. Through his research, he found that young students of color without financial resources don't have the same access to technology, computer science education and mentors who look like them — opportunities that had a meaningful effect on Gideon's own life. So for his final project with Code Next, Gideon is introducing technical education to middle school students and helping them see the many doors tech can open for them.
"I wanted to offer opportunities to learn about computer science as a pathway out of poverty and show these students cool, smart role models who look like them," Gideon said.
Leadership in Motion is a free program Gideon designed to expose middle school students in underrepresented communities to the field of technology through mentorship from diverse high school students who have participated in Code Next. This not only gives younger students access to tech education, it also provides high school students with leadership opportunities.
Gideon collaborated with his Code Next mentors and partnered with Bridge the Gap College Prep, a nonprofit serving low-income youth, to launch a nine-week pilot of Leadership in Motion in early October. Fifteen students signed up for the pilot session, taught by four high school student engineers, and Gideon and his partners plan to scale the program to more participants soon.
Gideon knows firsthand that initiatives like Code Next and other CS programs at Google can be transformative. And with Leadership in Motion, Gideon is opening new pathways for younger students — helping them learn about technology, grow their tech networks and explore exciting possibilities for their futures.
To learn more about Code Next or if you know a student who should apply for the program, sign up for updates.