Creating more inclusive classrooms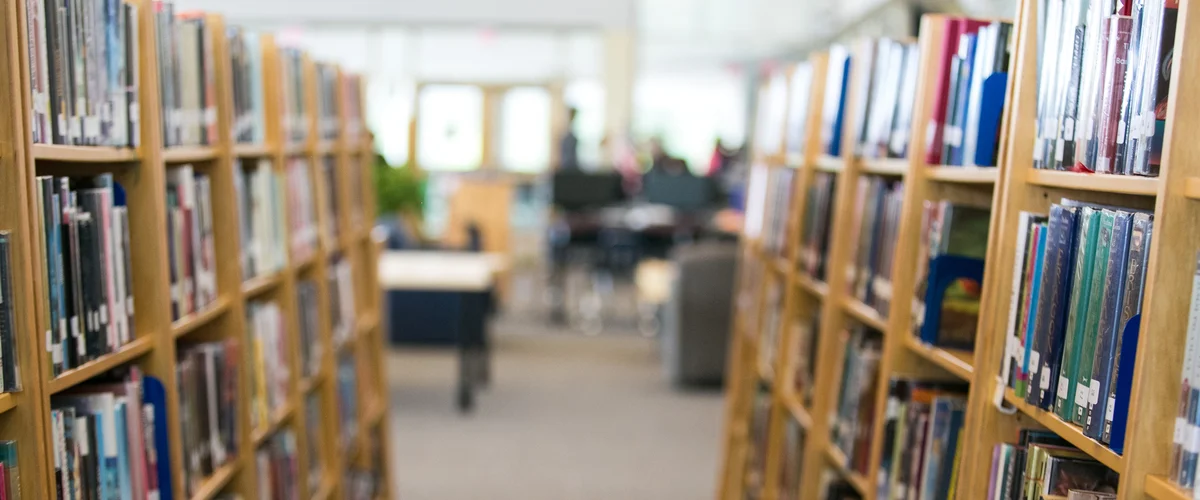 Education is a critical element of our ongoing commitments to racial equity. Classrooms offer a space to imagine and encourage a more equitable and just future. This is not new work, but following the heinous deaths of George Floyd, Ahmaud Arbery, Breonna Taylor, and many other Black members of our communities, there's an even greater sense of urgency to make progress toward creating this future together. 
Building on last year's $5 million Google.org grant to help DonorsChoose launch #ISeeMe—an effort to lift up the diverse identities of teachers and students in their classrooms—we're now providing an additional $1 million to support Black and Latinx teachers, as well as any teacher seeking materials to make their classrooms more inclusive.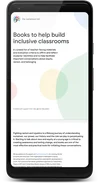 Curated list of teacher-facing materials and evaluation criteria from The Conscious Kid
As teachers across the country aspire to build more inclusive classrooms, books are practical and effective tools to affirm diverse student identities. That's why we've also teamed up with experts at The Conscious Kid to curate a list of teacher-facing reading materials as well as evaluation criteria to consider when bringing new resources into the classroom. Suggested by grade level, these resources are intended to help facilitate important conversations about racism, equity and belonging. The Conscious Kid's selections are informed by intersectional race-centered approaches including Critical Race Theory and Critical Race Media Literacy, which examine representation in the content, as well as the power dynamics behind the ownership, production and creation of it.
But we also know that books alone are not enough. When I taught Pre-K, most of my students couldn't see themselves in me. As a white woman teaching students of color, I couldn't reflect their identities or lived experiences. And this same dynamic plays out in classrooms across the country. In fact, while a majority of America's public school students are students of color, fewer than 20 percent of our nation's teachers are teachers of color. But it's vital for students to have educators who look like them: research shows that Black students are 33 percent less likely to drop out if they have just one Black teacher between third and fifth grade. And while seeing themselves in their teachers is especially significant for Black and Latinx students, all students benefit from having even one teacher of color. 
The crucial tasks of growing the number of Black and Latinx educators and retaining them in the classroom will require many interventions including elevating their voices, shifting school culture, and increasing access to resources and peer communities. Part of our grant to DonorsChoose will fund research led by Ed Trust which aims to inform concrete actions we can all take across these areas, after first listening to and learning from the experiences of Black and Latinx teachers. 
To create change and ensure education lives up to its promise, it will take many organizations working together. We're grateful for the work of DonorsChoose, The Conscious Kid, and Ed Trust and view this as a step in our ongoing journey toward cultivating more diverse and inclusive classrooms.