New coding activities for any classroom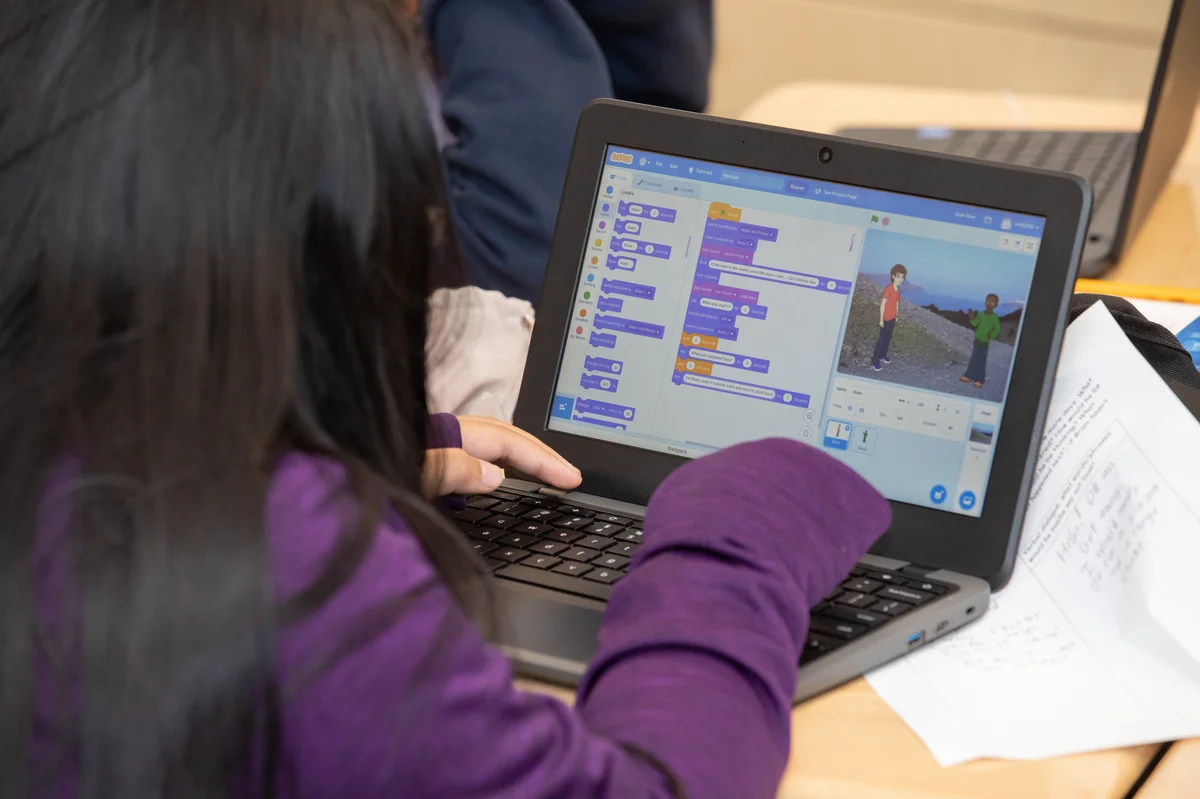 Since its launch in 2013, CS First, a Code with Google curriculum for elementary and middle school students, has been used by hundreds of thousands of teachers and millions of students in over 75 countries. While we've heard teachers love bringing the magic of coding into the classroom, they've also told us that they want more subject-specific coding activities.  
We've listened to their feedback, and today we're announcing two new CS First activities called Characterization and Interactive Presentation, two key components of English Language Arts (ELA) instruction. Both activities align with Common Core ELA Anchor Standards, and like all CS First lessons, provide everything needed to start teaching right away: instructional videos, lesson plans, student materials and more.
In the Interactive Presentation activity, students use code to create a presentation with sound, graphics and animation.
The activities were created as the result of a pilot between the CS First team and the San Francisco United School District (SFUSD)—one of four pilots that took place in the U.S. and Canada during the 2018-19 school year. The SFUSD, long recognized as a computer science education leader, was working toward fulfilling a 2015 mandate to bring coding to all district students, and they worked with Google to bring CS curriculum ideas for non-CS subjects.
For the pilot, they took eight activities within the Storytelling unit of CS First and analyzed how they connected with the elements of narrative writing covered by the district's ELA curriculum. They recruited 27 teachers, asking them to think creatively about using a storytelling unit alongside topics like writing, narrative or dialogue. 
Participating teachers shared that they found value and meaning in bringing CS into their classrooms and offered tangible ways to improve the program. "At first, teachers shared concerns about student progress, but it turns out they were just being perfectionists," says Bill Marsland, the SFUSD's Computer Science Content Specialist. "Their students did a lot of quality work, and I came away with an increased understanding of how integrating storytelling into ELA is both worthwhile and doable."
This is the start of what we hope will be many subject-specific CS First activities; we plan to roll out more activities for ELA instruction in classrooms in the coming weeks. As the new school year approaches, we look forward to bringing fun and creative CS activities like these to classrooms everywhere.