Dive into Ocean Week at Camp Google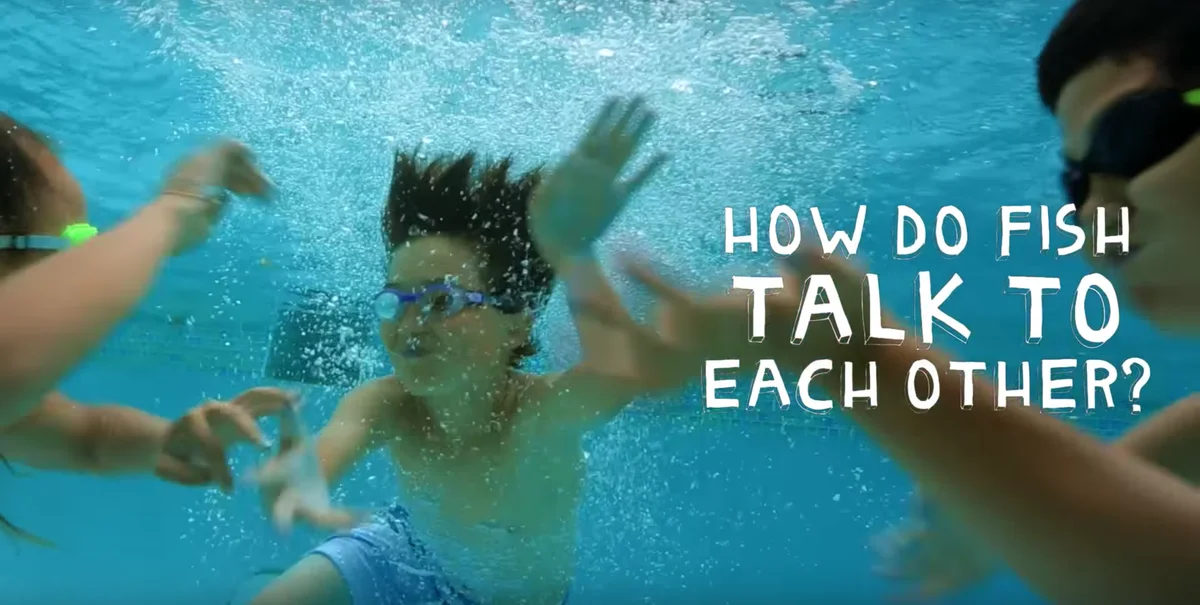 Today is the start of Camp Google—an online summer camp built to spark and satisfy kids' curiosities, with four weeks of live adventures for students ages 7-10. This post comes to us from Sylvia Earle, marine biologist and Explorer-in-Residence at National Geographic and the host of the first week of Camp Google. Tune in to Sylvia's live event at 12 p.m. PT today. -Ed.

The ocean first got my attention during a family visit to a New Jersey beach when I was three years old—a wave knocked me over! At age 12, a move to the Florida coast made the ocean my backyard, and I loved the abundance of life there—every day I encountered new creatures like starfish, sponges, horseshoe crabs, seaweed, and a wondrous array of small fish that I'd never seen before. I knew from then on that when I grew up I would be a scientist so I could keep exploring, no matter what.

Now I get to share my love for the ocean with a new generation of adventurers as part of Camp Google, a new online camp for curious kids, starting. During each of the four weeks of Camp Google, kids 7-10 can explore different subjects by joining live adventures—from the depths of the Atlantic to the top of one of the world's most active volcanoes—and doing fun science projects. Today at 12 p.m. PT, National Geographic diver Erika Bergman and I will take kids on the first adventure—a live dive in the Atlantic Ocean. We'll head to the northernmost part of Florida Reef Tract, the most extensive living coral reef system in North America. Whether it be the Hammerhead Reef or shipwrecks like the Jay Scutti, it will be exciting to see what we'll find down there!

After the dive, kids can get hands-on with a range of activities to help them understand the science behind what they've seen underwater. The activities are designed by the Google engineers who map the oceans with Google Earth, and can be done with simple household supplies. For example, we'll learn about buoyancy and how things float in the ocean in an experiment with eggs, water and salt, and we'll explore how dolphins use sounds to see underwater by building a sonar system. As kids complete these projects, they'll earn camp badges to celebrate the new skills they learned, like conquering echolocation (not bad for summer vacation!). The activities are designed for kids to do on their own, in groups with their friends, or with their families.

Following Ocean Week, kids can jump into Space Week with a NASA astronaut and VSauce where they will help cook up space food and learn how astronauts eat in space. After that, they'll head to Hawaiʻi Volcanoes National Park with a National Park Ranger and Derek Muller to learn more about how volcanoes form. And camp ends in style with Music Week, where kids can jam alongside Zendaya to learn about why music makes us want to bust a move. We hosts can't wait to explore with you this summer, wherever you might be!

The ocean is vast and a lot of it is unexplored—every time I dive into the ocean there's the possibility of finding something new. I'm excited to share this spirit of discovery with kids everywhere this summer. I hope through our dive and the rest of Camp Google, we can inspire kids to continue asking questions... and get out there to find answers.
Update July 15: We heard that some of you weren't able to see the live stream—sorry about the rocky waters. But you can now catch the video at http://goo.gl/7pJJUv. After you've heard from Sylvia and Erika, you can learn a bit more about buoyancy and try to make things float yourself!