Bringing computer science education to 11 million students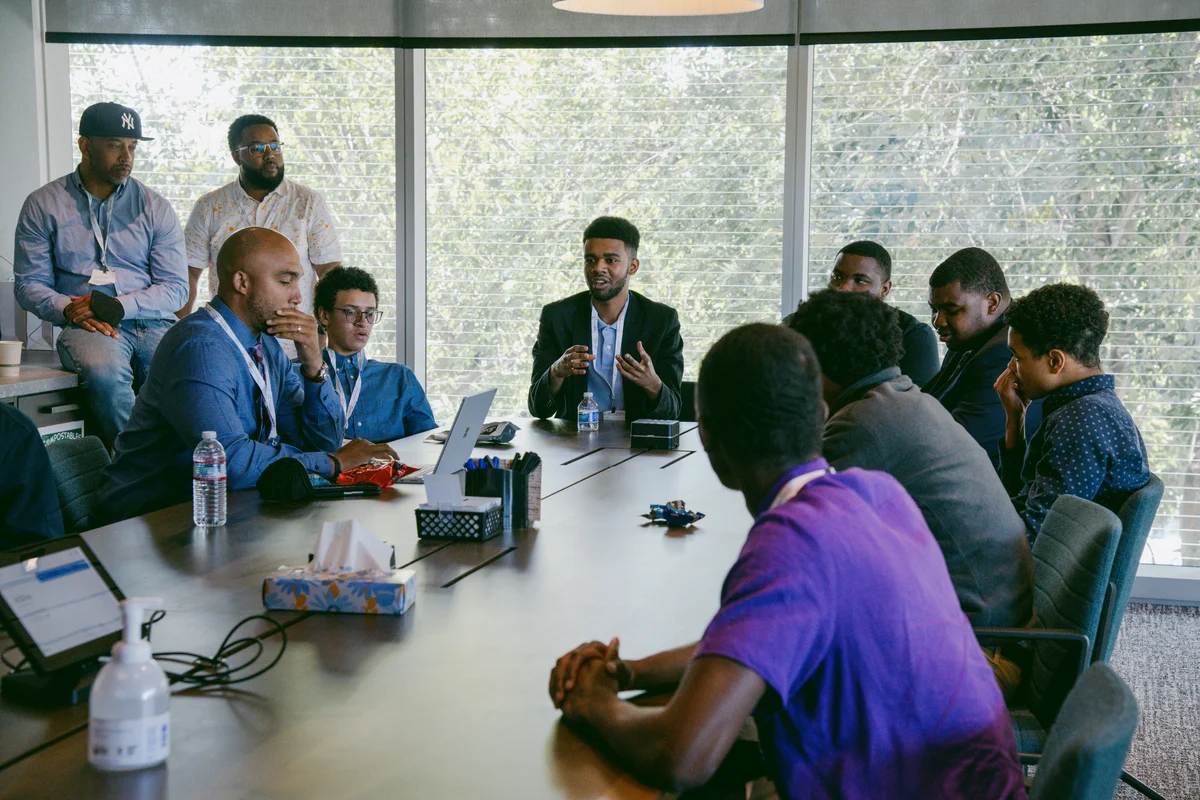 Earlier this summer, I had the chance to meet alumni of The Hidden Genius Project, an Oakland-based international nonprofit that provides Black male youth with training and mentoring in technology, entrepreneurship and leadership. Many of these graduates had no formal computer science education in their curriculum before joining the organization. Thanks to the technical and coding skills they learned through The Hidden Genius Project, they are now using technology to build their own businesses. One graduate, James, learned how to wire frame, which he's using to launch an app-based shoe restoration business. Another graduate, Jeremiah, is using the digital skills he learned to increase his company's online presence and reach more customers for his cleaning services company.
For these young men and for so many other students, computer science (CS) education is providing a foundation in the skills they'll need for their future careers. Yet there remain deep opportunity gaps in education that prevent everyone from accessing those skills equally.
At Google, we believe educational opportunities should be available regardless of socioeconomic status, background, race or geography. So today, we're building on our long-time support for nonprofits with an additional $20 million commitment to expand CS education access to more than 11 million students across the U.S. — including more support for The Hidden Genius Project. This brings our total commitment to CS education to more than $240 million since 2004.
Sundar talks with The Hidden Genius Project alum Ian Bundy-Weiss during the program's visit to Mountain View in June 2022. Ian founded My Drip, a platform for fashion designers.
We'll focus our efforts on supporting national and local organizations who reach underserved students in major urban centers and rural communities, and who help governments and educators implement CS education plans nationwide.
In addition to The Hidden Genius Project, we'll provide support for local nonprofits across the country, with a focus on Atlanta, Chicago, New York, Washington D.C. and Los Angeles. We're looking forward to helping advance programs like the Computing Integrated Teacher Education project at the City University of New York, to incorporate CS education into the curriculum for new teachers, and supporting CodePath in Chicago and Atlanta, to help students from underrepresented communities work towards tech-based careers.
Sundar Pichai and 4-H President and CEO Jennifer Sirangelo join students in a coding activity at a 4-H computer science education event in Mayes County, Oklahoma, in 2019.
To widen access to CS education for students in rural and under-resourced communities, we're extending our commitment to 4-H. With our support, since 2019, 4-H has introduced 1.4 million students to CS education pathways, 65% of them in rural communities. The new grant we're providing will support 4-Hers through Cooperative Extension's programs and resources, helping 6 million young people and more than 3,500 educators.
Finally, we'll provide funding to the Expanding Computing Education Pathways (ECEP) Alliance, a national network coordinated by the Texas Advanced Computing Center at The University of Texas at Austin, which aims to increase participation in CS education through state-level reforms. This funding will enable ECEP to partner with policymakers, educators and others on systemic changes that will help more students from a wider range of backgrounds pursue computing-related degrees. It will also support the addition of five new states to the ECEP Alliance, laying the foundation for a national framework.
Today's announcement is part of our Grow with Google initiative and includes funding from Google.org. It builds on a lot of other good work underway. Earlier this year, Google partnered with the American Farm Bureau Foundation for Agriculture to train 2,000 teachers on digital skills, enabling them to reach 200,000 rural students by the end of the 2023 school year. And this summer, I joined other CEOs to send a message in support of making computer science a basic part of every K-12 classroom.
Of course, access to computing skills and digital knowledge is important for adults, too. More than 9 million people in the U.S. have already learned new skills through Grow with Google — including Google Career Certificates, which prepare people for jobs in growing fields. We're building new financing models to extend these programs to more people and drive wage gains for workers. And we'll continue to partner with organizations to provide local training opportunities, especially in marginalized communities.
We believe Google and other companies have a responsibility to help people get the skills they need to get a good job, start a new business, and provide a solid foundation for their families — no matter what their age or where they live. Computer science education is an important piece of this, and we look forward to working with our partners to unleash the talent and drive of millions of people in communities across the U.S.