Expanding Chromebooks for all learners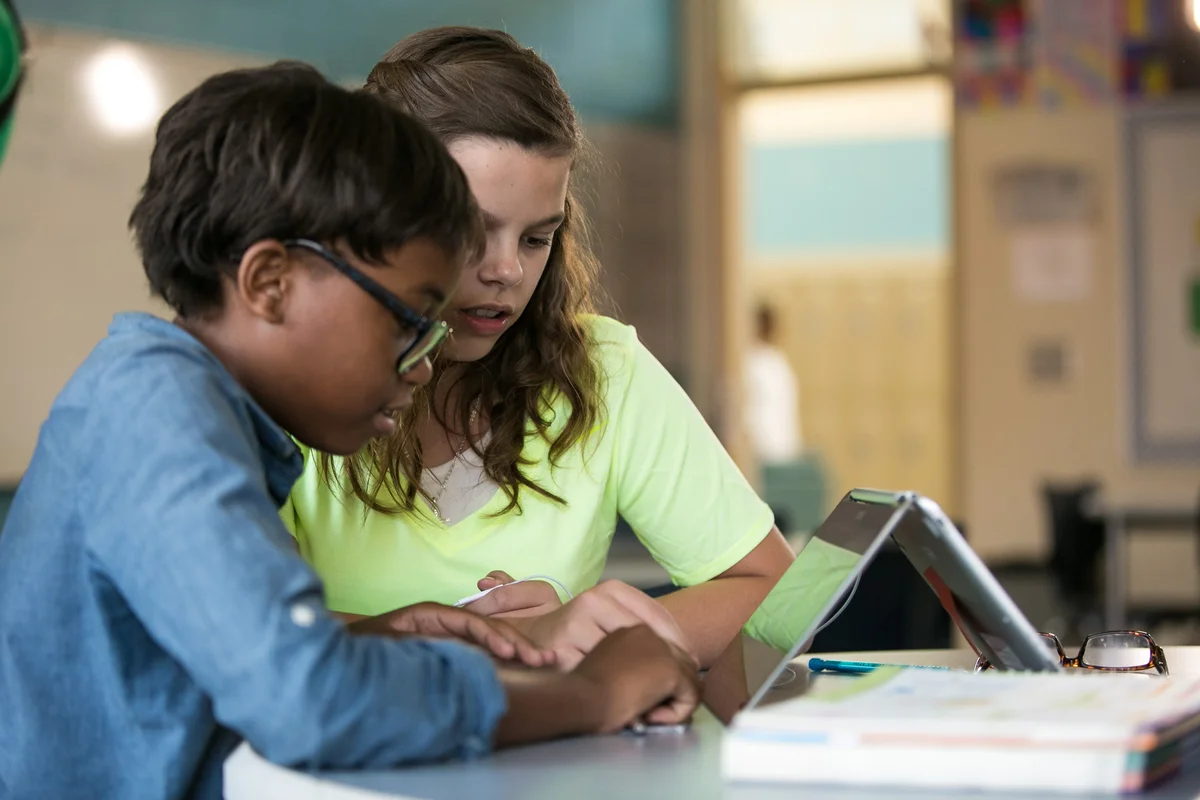 Editor's Note: On December 3rd at our global online conference, Education on Air, we announced exciting new features that expand the use of our tools. In case you missed it, check out the recording of the Education On Air Product Keynote.
Over the past few years, we've seen students from all grades, backgrounds and continents achieve and create with G Suite for Education and Chromebooks. We now have Chromebooks with versatility for all learners including devices with flip and touch capabilities, super light 10" screens, and ruggedized protection for those accidental drops and spills.
As more students use Chromebooks, we've heard feedback from teachers that a challenge remained: even the mere act of logging in can waste too much precious learning time. So today we're excited to announce that we've expanded Chromebook integrations to allow alternatives for logging in that are simple and fast.
The first integration we're announcing is with Clever Badges, which lets students log in to their Chromebooks – and all their learning software – by simply holding up a badge to a Chromebook camera. In the past two months, over 100 districts have already started using Clever Badges to log into their Chromebooks. Mrs. Kiefer, a Technology Integration Specialist with Ross Local Schools, reports, "I can't tell you enough how awesome it is to watch my learners logging in to Chromebooks with their little piece of 'magic'...and the teacher's face of absolute relief as to how easy it is."
Badges are giving countless instructional minutes back to teachers, but they're doing something more: they're empowering students to take ownership of their own learning.
A second integration is by Netherlands-based Cloudwise with the COOL Picture Login. Students choose a series of pictures to make up their own personal password -- watch how it works. "The login enables all students to easily and safely log in to their Chromebooks. Teachers can focus on teaching," says Rijk van Ommeren, Director of the Margrietschool in Woerden.
COOL Picture login is just one way in which Cloudwise is making teachers' lives easier, and it was developed in close collaboration with teachers and IT administrators. Once logged in to their Chromebook via COOL Picture Login, students see their own personalized portal page.This page includes links to the G Suite tools that their administrator has enabled for them and also to other educational platforms that are integrated via single sign on.

With new form factors, lightweight touch devices, and now easy logins, Chromebooks have expanded digital learning to all students so they can harness technology to tap into the world of information and develop critical skills to become our future scientists, novelists, leaders and explorers.