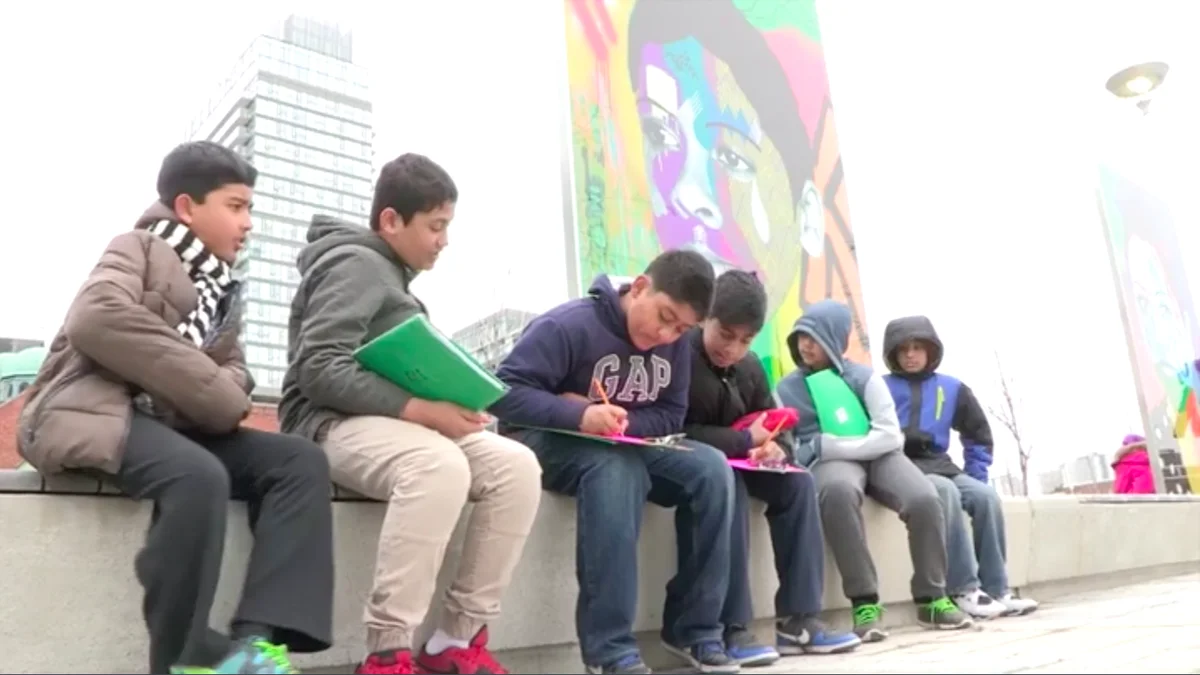 Editor's note: Since reforming its education system 40 years ago, Finland has earned the reputation of an innovator in education. We see Finland's progress as an opportunity to learn about the issues that impact the educational discipline. Only by understanding these issues can we strive to ensure the value of our efforts for teachers and learners. We commissioned research on the Finnish teaching profession by Kantar Public, an independent social research agency, as part of these efforts. This guest post is a response to that research by Michael Fullan, former dean of the Ontario Institute for Studies in Education of the University of Toronto. Michael advises policymakers and local leaders around the world on how to improve their education systems to benefit all students.
Policymakers and education leaders often look to high-achieving educational systems, like those in Finland, Canada and South Korea, for insight. They ask how foreign approaches to teaching and learning might translate into better results at home. I've found that most outside observers fail to grasp the most valuable lessons. Strict standards, mandatory Master's degrees and professional development programs don't necessarily lead to success. Culture does.
A recent study by Google and Kantar Public explored teacher status in Finland, and what we might learn from their example. The research underscores the importance of culture in establishing teaching as a respected and attractive profession. The Finnish educational system is built upon a culture of autonomy and trust. Teachers have the freedom to choose how they teach, which fosters creativity, collaboration and ownership.
You can't borrow Finland's culture, nor anyone else's. You have to create your own. If you want to improve educational outcomes at a national level, you can't simply mandate that teachers be respected by society. Cultural change doesn't come from the top down — but from the bottom up, the middle out, and all around. For most countries, that means flipping the long-held strategy.
I think about culture in terms of "collaborative professionalism" — a commitment from professionals at all levels of the education system to work together and share knowledge, skills and experience to improve student achievement and well-being. Collaborative professionalism involves transforming culture by continuously lifting everyone involved in the ecosystem. When you're both teaching and learning, nurturing and being nurtured, giving and receiving help, the whole system gets better.
Cultures rooted in collaborative professionalism share common traits, including autonomy and co-learning, as in the diagram below. The elements interact, feed on each other and self-correct. They operate like a flywheel— accelerating once on the move. 
In cultures that embrace this framework, teachers seek ideas, sort them out individually and together, and press for precision in terms of what works best for a given student. They aren't working to please the accountability system. Instead, they're committed to success for its own sake — and they seek to understand the causes of success rather than just the outcomes. This is the evidence we find in Finland.
In the Finnish system, teachers and principals work together to improve learning. Every municipality and school has the freedom to adapt the national guidelines for their local context, and teachers decide on their class curriculum. Educational quality is determined and monitored by the schools themselves, and driven by students' needs rather than national standards.
I've also seen this kind of collaborative professionalism at work in Canada. Schools and districts are engaging their staff as change leaders — and encouraging teachers to participate as learners. Ontario, for example, increased its high school graduation rate from 68 percent to 85 percent by working closely with districts and its 900 secondary schools.
Most countries have cultural instances of collaborative professionalism that may not be entirely obvious. In many cases, these educators have been working under the radar because of misguided policies that focus on testing and evaluation. These leaders can be liberated if the focus shifts from policing standards to involving everyone in the educational system as partners in collaborative professionalism. I challenge educators and policy-makers to find their own Finland by building culture and improving together.