Building for all learners with new apps, tools, and resources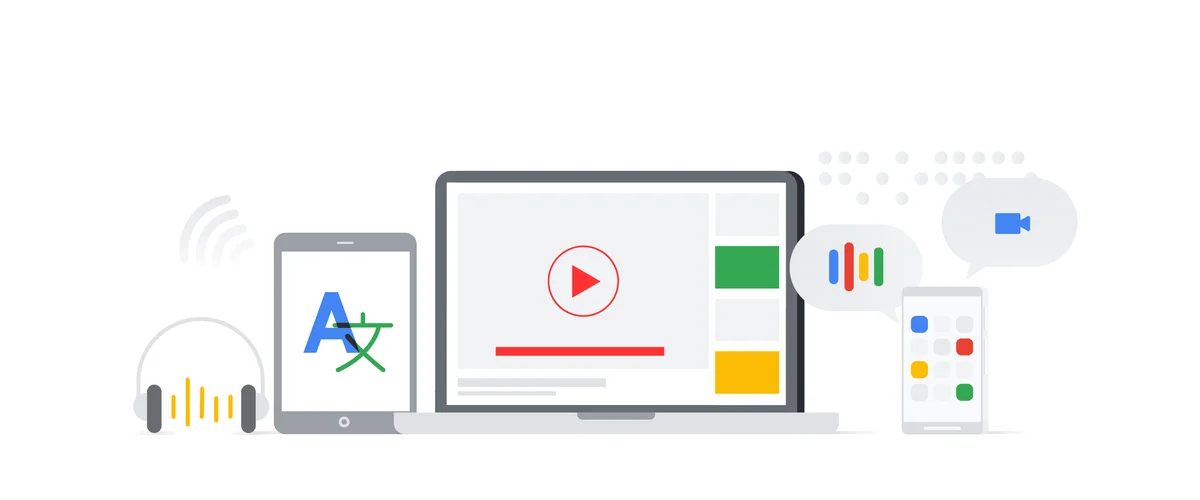 Everyone deserves access to a quality education—no matter your background, where you live, or your abilities. We're recognizing this on Global Accessibility Awareness Day, an effort to promote digital accessibility and inclusion for people with disabilities, by sharing new features, training, and partners, along with the many new products announced at Google I/O.
Since everyone learns in different ways, we design technology that can adapt to a broad range of needs and learning styles. For example, you can now add captions in Slides and turn on live captions in Hangouts Meet, and we've improved discoverability in the G Suite toolbar. By making these features available—with even more in the works—teachers can help students learn in ways that work best for them.
Working with our partners to expand access
We're not the only ones trying to make learning more accessible, so we've partnered with companies who are building apps to make it easier for teachers to communicate with all students.
One of our partners, Crick Software, just launched Clicker Communicator, a child-friendly communication tool for the classroom: bridging the gap between needs/wants and curriculum access, empowering non-verbal students with the tools to initiate and lead conversations, and enabling proactive participation in the classroom. It's one of the first augmentative and alternative communication (AAC) apps specifically created for Chromebook users.
Assessing with accessibility in mind
Teachers use locked mode when giving Quizzes in Google Forms, only on managed Chromebooks, to eliminate distractions. Locked mode is now used millions of times per month, and many students use additional apps for accommodations when taking quizzes. We've been working with many developers to make sure their tools work with locked mode. One of those developers is our partner Texthelp®. Coming soon, when you enable locked mode in Quizzes in Google Forms, your students will be able to access Read&Write for Google Chrome and EquatIO® for Google that they rely on daily.
Another partner, Don Johnston, supports students with their apps including Co:Writer for word prediction, translation, and speech recognition and Snap&Read for read aloud, highlighting, and note-taking. Students signed into these extensions can use them on the quiz—even in locked mode. This integration will be rolling out over the next couple of weeks.
Learn more about the
accessibility features
available in locked mode, including ChromeVox, select-to-speak, and visual aids including high contrast mode and magnifiers.
Texthelp extension Read&Write in locked mode in Quizzes in Google Forms.

Don Johnston extension Co:Writer in locked mode in Quizzes in Google Forms.

Locked mode in Quizzes in Google Forms, only on managed Chromebooks.
Tools, training, and more resources
Assistive technology has the power to transform learning for more students, but educators need training, support, and tutorials to help their students get the most from the technology.
The new Accessibility section on our Google for Education website has information on Chromebooks and G Suite for Education, a module on our Teacher Center and printable flashcards, and EDU in 90 YouTube videos on G Suite and Chromebook accessibility features. Check out our accessibility tools and find training on how to use them to create more engaging, accessible learning experiences.

We love hearing stories of how technology is making learning more accessible for more learners, so please share how you're using accessibility tools to support all types of learners, and requests for how we can continue to improve to meet the needs of more learners.