Grain Valley School District's new approach to 21st-century education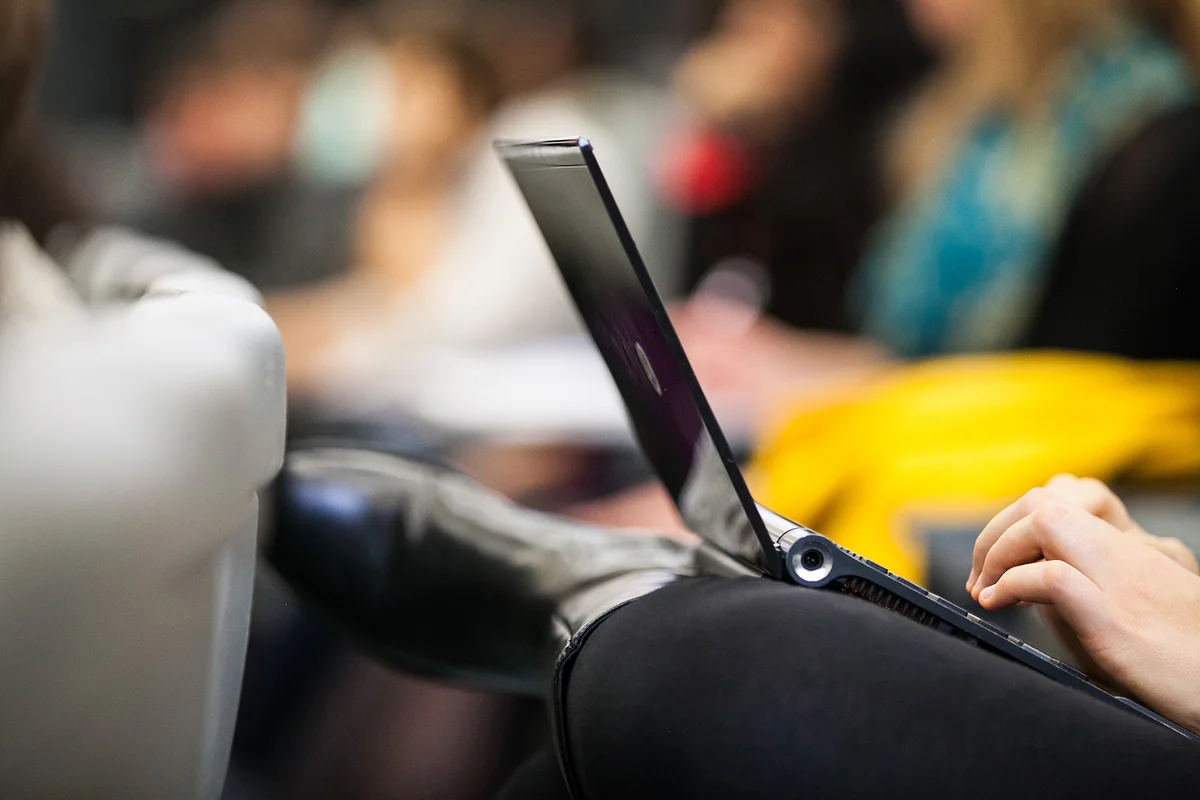 Editor's note: As part of the ExploreEDU event series, schools are working with Google for Education Premier Partners to throw open their doors and invite neighboring educators to learn first-hand from their own experiences using Google tools to innovate and improve. To see if there is an event near you, visit the ExploreEDU site. For those who can't join in person, we'll also share the schools' experiences here. Today's guest author is Nicholas Gooch, Director of Technology, from Grain Valley School District. The school is hosting an event on Dec. 15-16 with Best Buy.
It's daunting to realize that many of us are preparing students for jobs that don't yet exist and a world we can't quite imagine. At Grain Valley School District, we've designed our schools to prepare students for the future workplace. We've created our curriculum to emphasize communication and creativity. We've done away with the traditional 100-point grading system to instead focus on helping students master their subjects. We've even started the process of redesigning our high school campus to create dedicated spaces for group and individual learning.
We see technology as critical to helping students master the skills they'll need in the 21st-century workplace. We began integrating technology into everyday learning by launching G Suite for Education at our high school, two middle schools and four elementary schools during the 2014-15 school year. Last year our high school became the first of our schools to go 1:1 with Chromebooks. Each of our 1,250 high school students has access to a Chromebook that they can use in class and at home. With the help of technology and the support of our innovative teaching staff, here are a few ways we changed how we educate to better prepare students for the future:
Fostering teacher leadership and innovation
To empower our teachers to push the envelope and take more risks with technology in the classroom, we created Breakthrough Learning cohorts. The cohorts are made up of elementary and secondary teachers who applied for the program. One day each month, these teachers work with our instructional technology coaches to learn the best practices for integrating technology into their curriculum. These sessions go beyond typical "how-to" sessions and instead focus on helping teachers make learning, assessment, and digital citizenship a seamless component of the classroom. Not only does the program develop this capacity in our own teachers, it allows them to do the same for their fellow teachers.
High school students using TV screens to collaborate on shared assignment.
Emphasizing subject-mastery over grades
In 2006, school and district leadership reexamined the 100-point grading system. They decided to try a new approach — helping students achieve subject mastery rather than measuring them on a graded scale. Standards-based grading and feedback practices have been fully integrated at the high school since the 2013-2014 school year. Today, we personalize each student's learning program. Google Classroom has also helped us emphasize the learning process rather than a final grade. Teachers can easily give feedback on an assignment, even before a student has turned it in.
Building for collaboration
The new architecture for our high school is designed to make it easier for students to study together outside of class. We're creating communal spaces with whiteboard walls and TV screens. Students can use these TV screens to visualize projects they're working on together — for instance, a presentation they've made in 
Google Slides
. We're also providing WiFi access and ample charging stations for laptops and mobile devices across the campus. Over the next few years we hope to introduce similar changes to other schools in the district.
We're excited to be hosting an ExploreEDU event on December 15-16. If you're in the area, join us to hear more about how we redesigned our approach to teaching and learning for the 21st century, supported by technology and an openness to change.