Life skills and workforce preparation with the G Suite certification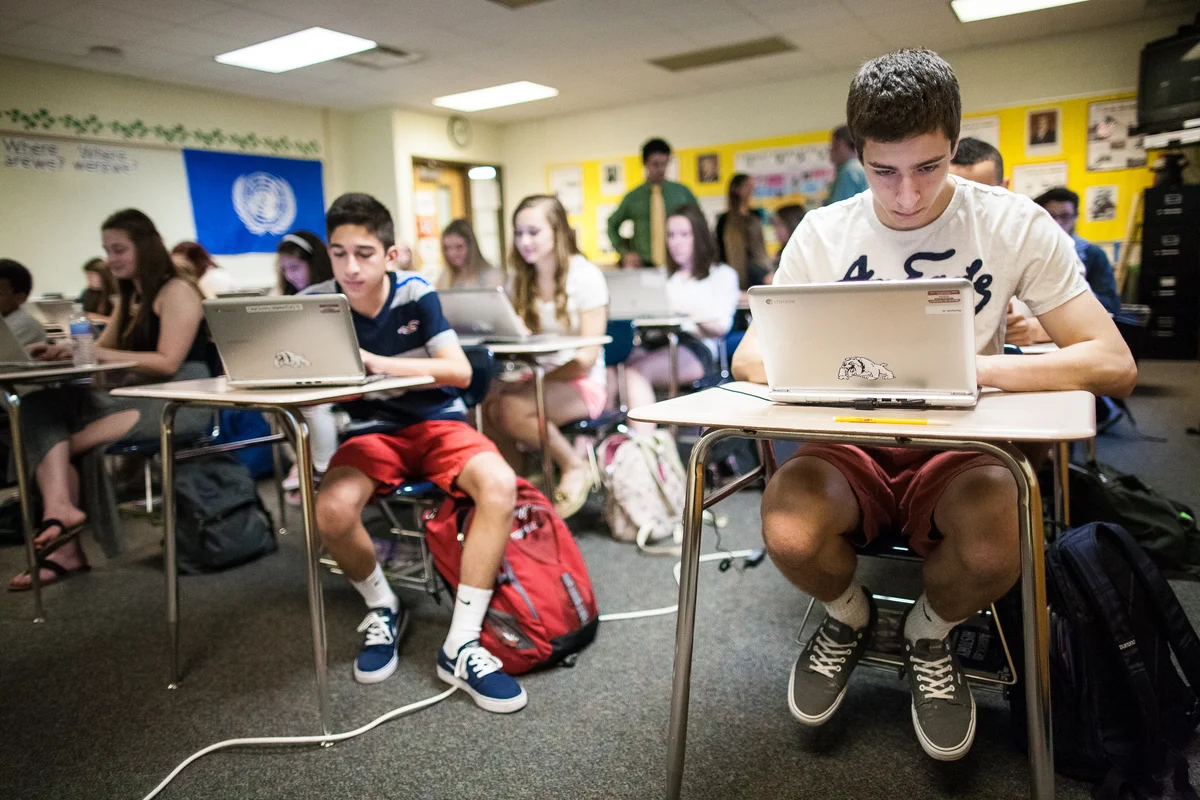 Editor's Note: Next week, we're joining thousands of educators and students at ISTE in Philadelphia. Visit us at booth 2200, where you can demo the latest Chromebook devices and classroom technology from Google and our partners.  Follow along on Twitter and Facebook for the latest news and updates.
Proficiency in digital tools like G Suite is important for students to advance in school and in the job market. The G Suite certification allows students to demonstrate their knowledge of G Suite tools (e.g. Gmail, Drive, Docs, Sheets, Slides, Forms, and Hangouts Meet), which can be important for future universities and employers. We already have a certification for businesses and higher education, and today, it's available for K-12 students.
A certification designed for the classroom
The G Suite certification tests students ages 13 and older on the same content as adults, requiring them to show competency of G Suite to help them succeed after school. We've created a new version of the exam, so that students can take the test from the comfort of their classroom or school testing center, administered by their teacher or other faculty, and monitored remotely by ProctorU. 
The exam and has been awarded the Seal of Alignment from the International Society for Technology in Education (ISTE), which noted in its Seal of Alignment Findings Report that "The use of real-world problem-oriented scenarios makes it useful as a credential beyond the school setting...As an assessment, the certification test is clear, concise, well-designed and effectively implemented with a strong emphasis on authentic, performance-based activities."
Practice and Prepare
We've created exclusive academic pricing to extend the certification to students that are 13 and older. The student price for the exam will be $37 (a 50% discount off the list price of $75) per exam and is payable by schools.
Educators can register their class, and once certified, they'll get a digital badge that serves as a great addition to a college application or resume. The exam is currently only available in English.
Here are some training materials that will ensure your students are well equipped to tackle the exam:
Review our Exam Guide for a sneak peek of what could be covered in the certification. Reviewing the guide will help identify areas of strength and opportunity for your students.

Use our free Applied Digital Skills curriculum, a Grow with Google program, which comes with 11 ready-to-use lessons, that help your students practice their skills

Test students knowledge with our G Suite certification practice lab on Qwiklabs.
Get certified today
The Google Certified Educator exams are built for the educator audience, and cover the relevant Google products and pedagogical applications of our tools built for the classroom.
For higher education students, head here to take the G Suite certification to make sure you're ready for your next job. If you are interested in learning more about our G Suite certification and certifying your students, register today: g.co/studentcert.