More time for feedback with improved planning and grading tools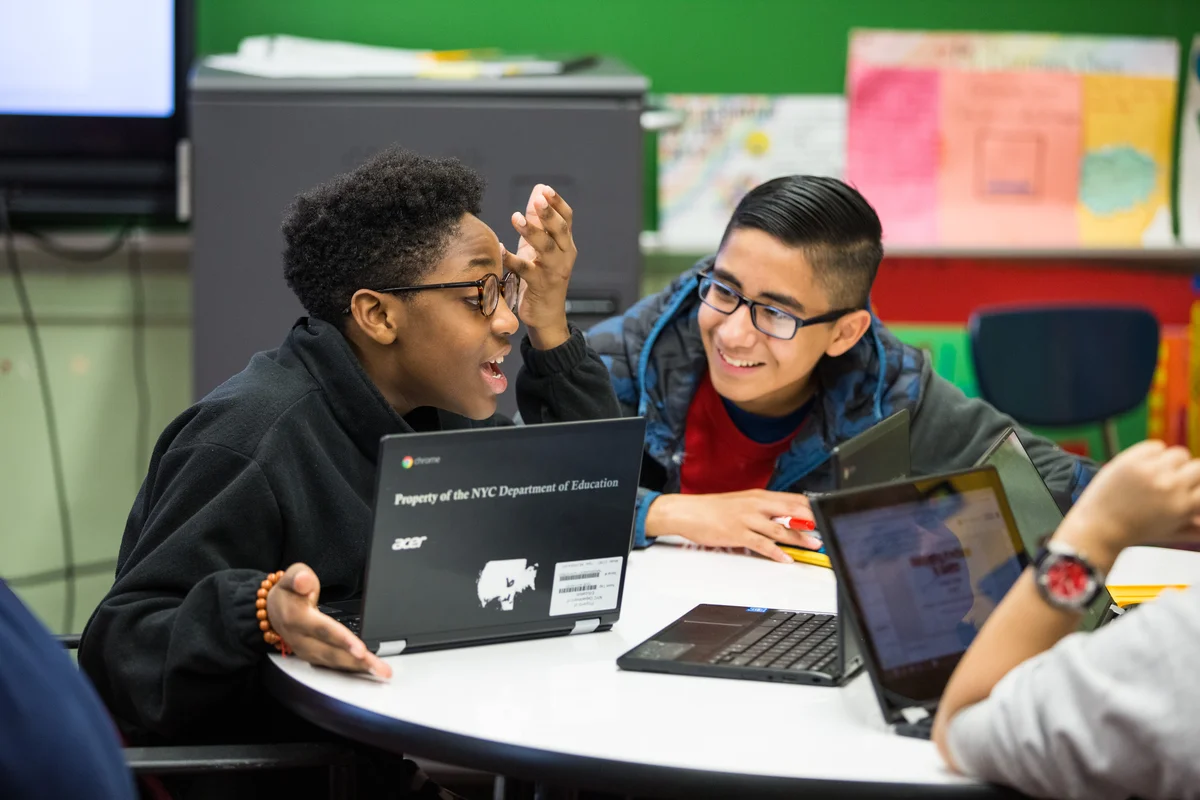 Editor's Note: Next week, we're joining thousands of educators and students at ISTE in Philadelphia. Visit us at booth 2200, where you can demo the latest Chromebook devices and classroom technology from Google and our partners.  Follow along on Twitter and Facebook for the latest news and updates.
Google for Education's mission is to help improve learning outcomes for students around the world. We do this by giving teachers tools that make their day to day more efficient and collaboration with students more effective, so students can get the feedback and attention they need to grow.
Teachers have told us they want to make grading easier, so they can spend less time on rote grading tasks and more time helping their students. So to kick off ISTE 2019, we're announcing new product features that do just that. Here's how we're updating our tools with learning outcomes in mind:
Better planning, preparation and transparency with rubrics
Using rubrics helps teachers set expectations for students, and gives them a consistent framework to provide actionable feedback. This process is designed to help students perform better, but can also be time-consuming. Now, teachers can create and grade rubrics in both Classroom and Course Kit through a beta. Instructors enrolled in the beta program can create a rubric and attach it to an assignment, giving students full visibility into how their work will be evaluated. Instructors can then use rubrics while grading to select rating levels and give consistent and efficient feedback. Alongside comments in Google Docs, rubrics allow educators to provide personalized insights that go beyond an overall grade. You can learn more and help us shape the future of this feature by enrolling in the beta program today.
Better assessments with locked mode and question import in Google Forms
Educators can enable locked mode in Quizzes in Google Forms on managed Chromebooks. This mode prevents students from navigating away from their assessments until they submit their answers, which helps them focus during quizzes and encourages academic integrity. Thousands of educators used locked mode in beta, and this August locked mode will be available to all G Suite for Education users on managed Chromebooks. We've also worked with partners like Texthelp and Don Johnston to integrate accessibility features so that, even when taking a quiz in locked mode, students can use these helpful extensions.
Educators often use questions from previous Forms they've created or Forms shared for editing by fellow educators. Soon, we'll add a feature that lets teachers import questions they've previously used into new Forms. So instead of spending time on recreating assessments for students, teachers can spend time providing specific comments and feedback to those same students once assessments are completed. Forms will also soon get a fresh new design—consistent with the updated looks of other apps in G Suite—with more space at the top of your Form and better ways to design the look and feel of your Form headers.
Use Gradebook and sync grades to your student information system
Last November, we released an early access beta program for Gradebook in Google Classroom. Participating teachers are using Gradebook to get a holistic view of student performance over time, so they can gain a deeper understanding of where students have mastered a subject or where they still need more opportunities to improve. Over the next few days, Gradebook will be rolling out to all Classroom users. Teachers will also be able to customize how grades are calculated in their classes (weighted average or total points-based), set up grade categories for assignments, and share an overall grade with students through a host of new class settings.
We're also launching an early access beta program that allows educators to sync grades from Classroom to their school information system (SIS) of record. Once enabled by an admin, educators can visit Gradebook to sync grades to their SIS, eliminating the need to enter grades in two different locations. Aside from helping educators avoid data errors, this beta program will allow educators to spend more time providing quality instruction, through more regular feedback to students about their grades—all without leaving Google Classroom. The early access beta program will be available to schools later this summer, with Infinite Campus and Capita SIMS participating as initial partners, and more SIS partners to follow. For schools that wish to have both grades and rosters connected to their SIS, there are several complete solutions for this today.
We're excited to see how these tools empower teachers to provide even more feedback and helpful assessments to their students, all while saving them time.