How AI can make classrooms more accessible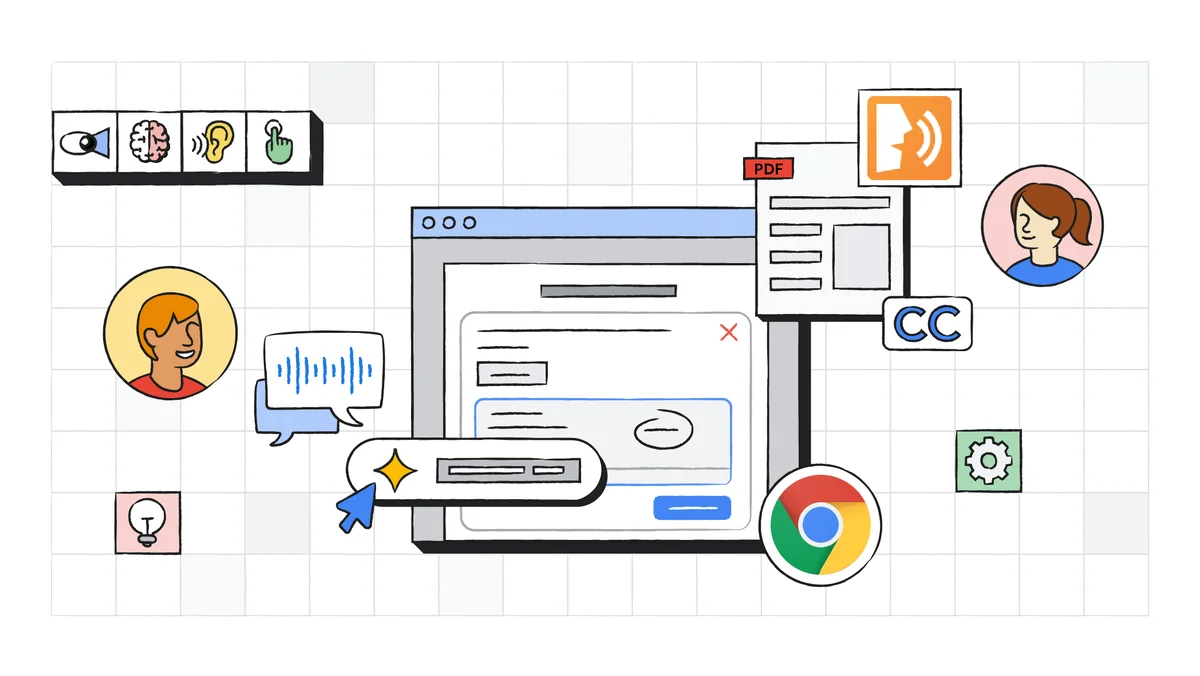 Editor's Note: We recently attended the Department of Education Institute for Education Sciences ED Games Expo in DC, where Anthony Hernandez gave a keynote talk about accessibility, AI and the future of education at the Special Education Showcase to an audience of developers, researchers, schools and government agencies. Here is an excerpt from Anthony's keynote:
At Google, I build programs and partnerships that bring the best of Google to the education technology world. Prior to joining Google, I taught elementary school in Providence, Rhode Island with Teach for America. Reflecting on my own experience in the classroom and my family's first-generation to attend college, I now focus on the use of technology to foster equitable access to opportunity for all learners.
We want to make sure that everyone, regardless of their background or abilities, can access the information they need to learn, grow, and succeed. And we believe that learning is personal, as everyone learns in their own way. That's why we're committed to creating tools and resources that support different learning styles and needs.
How AI powers our accessibility tools
AI helps to make learning more accessible and personalized. For example, for a student who is blind or low vision, AI can help them access information with screen readers. Technology like PDF OCR in Chrome browser extracts text from PDFs so screen readers can read them out loud. And tools like real-time captions can help a student who is deaf or hard of hearing access content — or even help a student who needs more help focusing.
Video format not supported

Gif showing a side panel in Chrome browser used to simplify a Keyword blog post

Reading mode in Chrome browser is now available on all Chromebooks

With PDF OCR technology, screen reader users will be able to convert images to text for PDFs in Chrome browser on ChromeOS

Chrome's Live Caption feature can automatically generate real-time captions directly in the browser.
The future of education and AI
The future of education is shifting and evolving as the needs of schools — and their teachers and learners — change. AI is playing an increasingly important role in this shift, including making learning more accessible for students with disabilities. For example, AI can be used to create more personal learning experiences for all students, like identifying where students are getting stuck, and providing them with tailored instruction and support with practice sets in Google Classroom. AI can be used to elevate educators, automate administrative tasks, improve accessibility and provide real-time feedback to both students and teachers.
Partnering to build the future of education
We believe that everyone has a role to play in making education more accessible. That's why we're working with partners from all over the world, like Understood.org, to develop new AI-powered tools and resources for educators and students.
We also provide developer tools and resources to help app developers create accessible apps. For example, we have an accessibility scanner for iOS and Android apps that developers can use to test the accessibility of their apps. There are a few things to consider when creating with accessibility in mind:
If you are developing Android apps, add keyboard support and enable non-touch navigation, ensure text and UI are high contrast, and create descriptive labels to interactive UI elements.
If you are developing for the web, ensure to publish all content as a web page, video or audio with subtitles and a transcript, or an image with alternative text.
We showcase many apps on our Google for Education App Hub, with many integrations including app licensing and Classroom add ons.
Together, we can make learning more accessible, personal and effective for all students. Learn more about our commitment to accessibility on edu.google.com/accessibility.