How the Dynamic Learning Project sparks a love of technology in schools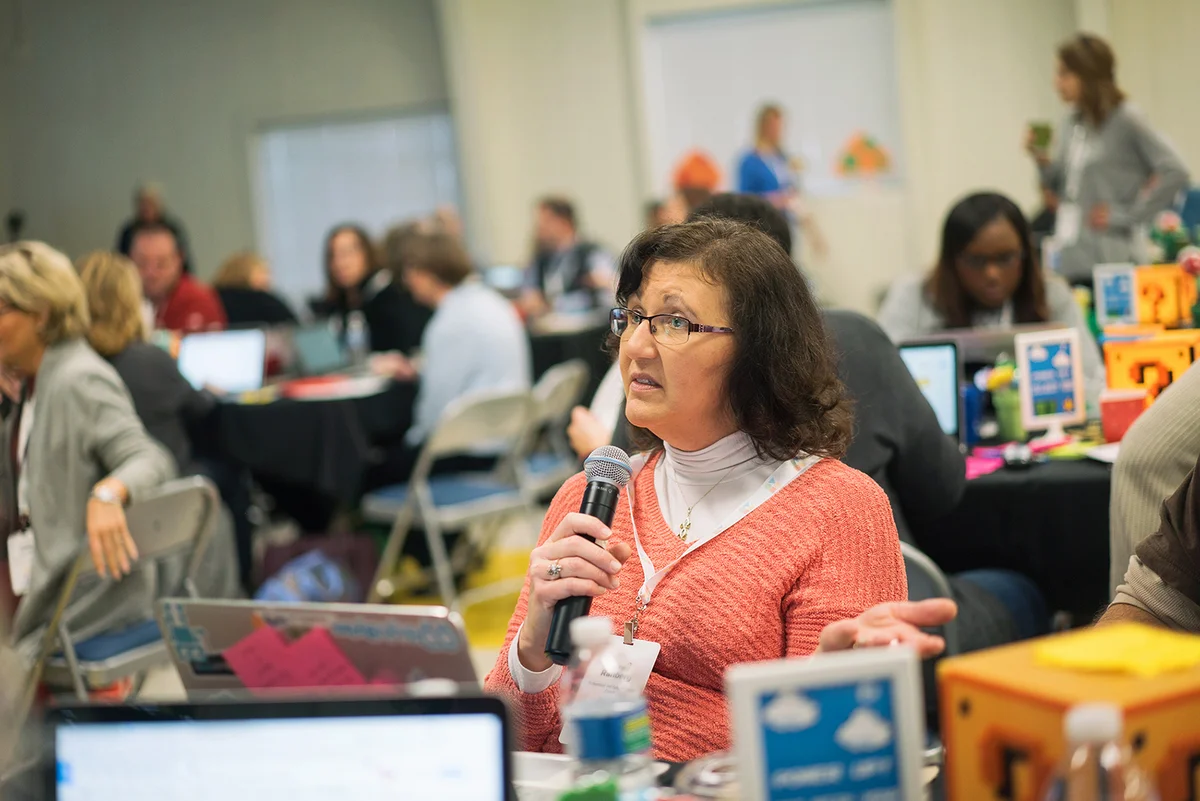 Editor's Note: Last summer, we announced Google's support of the Dynamic Learning Project—a pilot program from Digital Promise that places technology coaches in 50 high-need schools across the country. Coach Caree Rahberg is helping her fellow educators at Liberty Junior High School in Texas learn how to engage their students with technology. In this post, she shares how she has helped spark a culture of innovation and growth at the school.

This fall, students at my school officially got their own laptops. It signified a shift in our school culture, and we wanted to make sure that our teachers could meaningfully use this technology in their lessons. Our teachers needed someone in their corner who could encourage them, guide them, and celebrate their progress. Just like our students are supported by our teachers, our teachers needed a coach of their own.

Thanks to the Dynamic Learning Project, I was able to become that coach . I'm so grateful to have this opportunity support teachers on their journeys with technology, and we've achieved so much together in our first year. Here are a few things I've learned in my time with the Dynamic Learning Project.


1. It's all about the relationships.
As I frequently remind myself, none of us is better alone. Exchanging ideas and building relationships between coaches, veteran teachers, new teachers, and researchers helps us all uncover better ways to serve our students. When we create trusting communities where we can transparently share what we've learned—the good and the bad—we set the foundation for success.
2. Celebrate your teachers as the heroes.
Teachers put in so much work behind the scenes—during lunch breaks, and after school hours—so it's important to publicly celebrate their success in front of their students and school community. When our students see how hard our teachers are working, they feel excited and proud. Here's one example that always makes me smile.

One day, I visited a teacher in her classroom. Afterward, I told her that the students had shared how much they enjoyed her recent lesson and were still talking about it throughout the day. Overhearing our conversation, her students were curious. I told them their teacher was asked to present her latest digital teaching technique during our regular staff meeting. Her students were ecstatic for her! They were proud to see her progress and cheered.


3. Listen to your students 
I've always encouraged our educators to let students bring their own approach to their use of technology. One story sticks out to me in particular.

One of my teachers uses an app to track and celebrate positive student behavior, and students love earning points and selecting prizes out of the "prize box."

The moment that brought her the most joy was when a student who collected the most positive behavior points chose an unexpected prize. Rather than selecting one from the box, he asked, "Could you call my mom and tell her the good job I'm doing?" It was music to her ears—he didn't care about the prizes; he wanted positive affirmation. This showed us that technology is at its best when teachers modify it to respond to their students' needs.

My time as a Dynamic Learning Project coach has reminded me that all learners deserve supportive coaches, especially teachers themselves. At Liberty Junior High School, we're creating a school-wide exhibit that celebrates teachers who have participated in this program. It is my hope that when future educators see their peers' examples, they'll be inspired by their predecessors' efforts and successes. I hope that these keys to success inspire any coach who is working to support their fellow educators. It's been a thrilling journey, and I can't wait to see where the DLP Coaching program goes next!