How online courses can help teach computational thinking and CS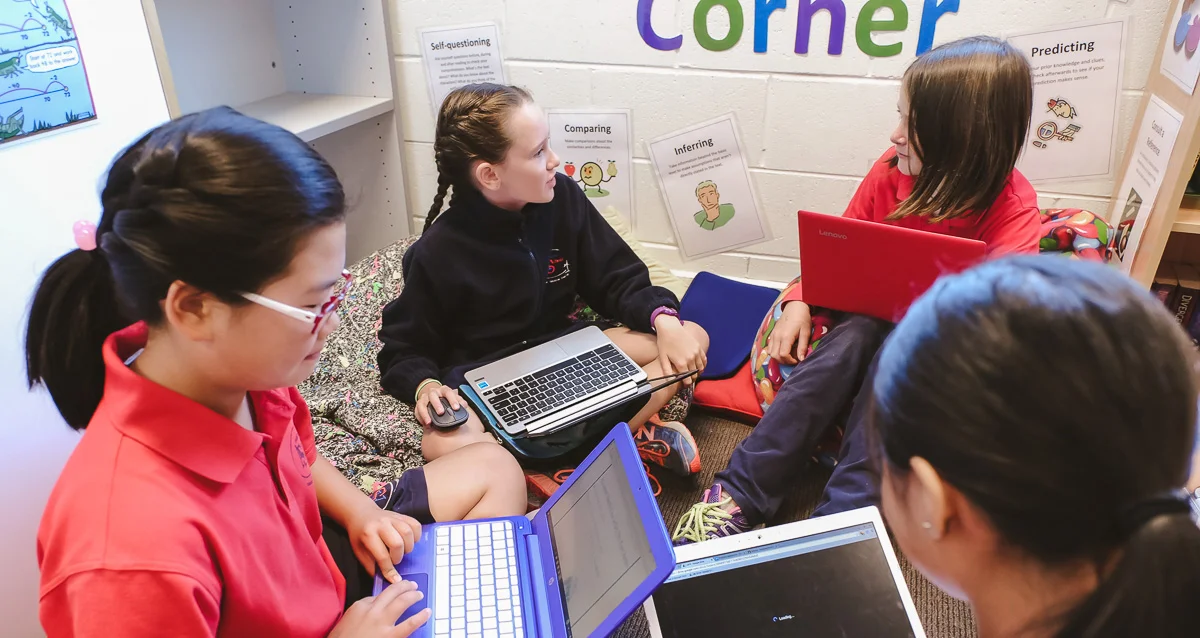 Editor's note: We're highlighting education leaders across the world to share how they're creating more collaborative, engaging classrooms. Today's guest author is Rebecca Vivian, one of the keynote speakers from Education on Air, Google's free online conference which took place in December 2016. Rebecca, a Research Fellow at the computer science education research group (CSER) at the University of Adelaide in Australia, shares professional development ideas for preparing teachers for a classroom focused on computational thinking and computer science.
These days, we need to prepare the next generation of students to be creators—not just consumers—of digital technology. As the demand for computer science and computational thinking skills increases, countries are integrating these skills into their K-12 curriculum. This year, Australia implemented a digital technologies curriculum, incorporating the teaching of computational thinking and CS into curricula from foundation level, and many other countries are rapidly following suit. But teachers need help to implement this type of digital focussed curriculum.
One of the ways we can support teachers in this area is via "massive open online courses," or MOOCs. In Australia, the computer science education research group (CSER) at the University of Adelaide, is partnering with Google to develop online communities and free MOOCs, where K-12 teachers can share their creative ideas and suggest professional development lessons. With these resources, teachers are learning to integrate computational thinking and computer science into their curriculum.
Since launching the digital technologies MOOC in 2014, we've been able to scale professional learning across Australia and introduce new learning styles such as algorithmic thinking, which teaches students to develop step-by-step solutions for problems they encounter. More than 7,200 teachers are engaged in this professional learning program and have shared more than 4,500 resources as a result of these MOOCs. The program isn't just working for experienced CS teachers: Ellie, a 56-year-old grandmother and primary school teacher with virtually no technology background, created a lesson on binary and data resources after taking our first course. In late 2016, the Australian government decided to invest nearly 7 million dollars over four years to scale our efforts further and support remote and low-income communities.
Connecting teachers to share creativity and insight
The success of Australia's MOOCs and online teacher community has proven the value of peer-to-peer professional learning. Teachers have embraced our "professional learning in a box" kits—slide decks of instructor notes, videos, and in-person activity ideas that they can customize to deliver professional learning sessions in their school or community. Teachers also love user-generated content in our online communities because they can interact with teachers who created them, and apply concepts they've learned online to their classroom.
Education on Air, which I participated in last year, works much like a MOOC by providing a space for people with a shared interest to come together and learn from one another, no matter where they're located. In my breakout session, "Making Computational Thinking Visible: Classroom Activities and Google Tools," I explained algorithmic thinking, demonstrated the way it applies to other learning areas, and shared tips on how Google tools can assist in introducing this framework to students. Teachers left the session with ideas they could implement the next day, including tips for engaging lessons that integrate algorithmic thinking, and ideas for applying this framework to other learning areas, such as experiment design.
Students need more than coding skills—they need to understand how technology changes the way we live, work and solve problems. The success to date of the digital technologies MOOCs in Australia shows that online courses can be a scalable way to empower teachers to incorporate computational thinking and CS concepts into the classroom. And by introducing computational thinking as a method of problem-solving to students, teachers can shape the next generation of STEM leaders.