How to teach Gen Z to be collaborative, innovative and responsive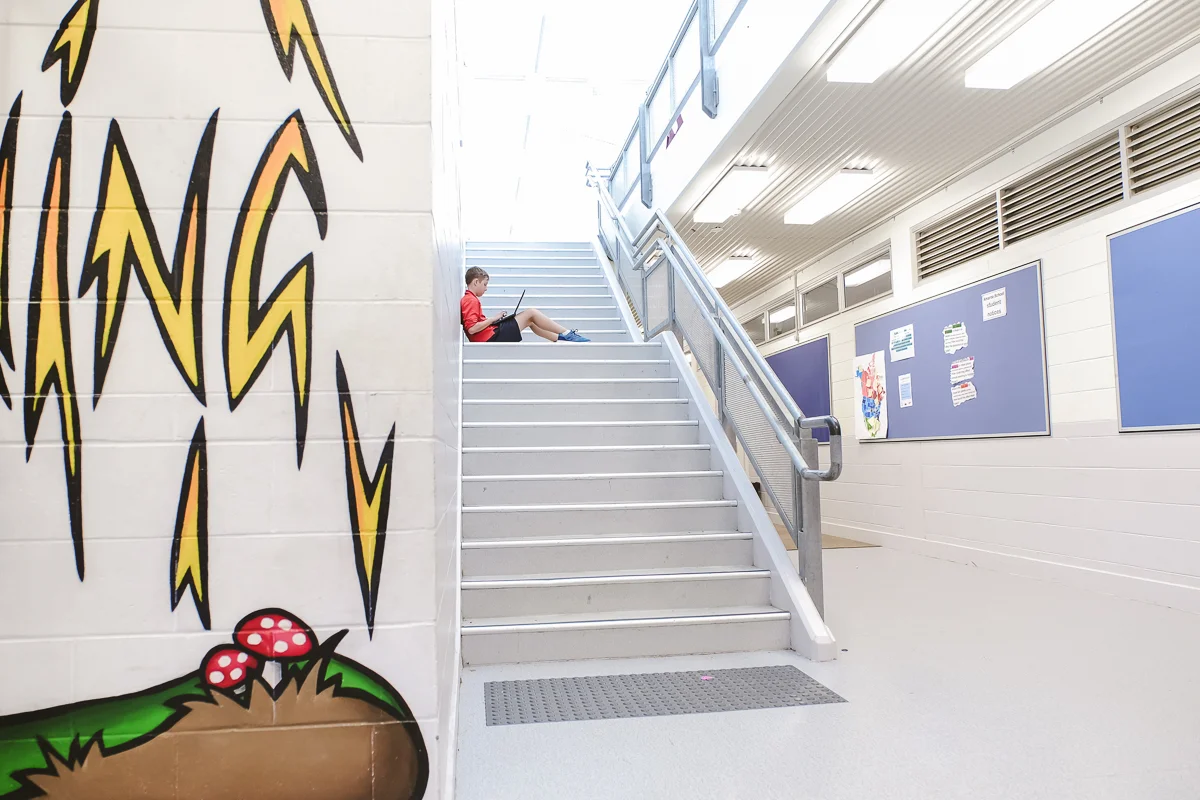 Editor's note: As part of our ongoing celebration of students and teachers, we're highlighting leaders across the world to share how they're creating more collaborative, engaging classrooms. Today's guest author is Mark McCrindle, one of the keynote speakers from Education on Air, Google's free online conference which took place in December 2016. Mark, a social researcher, author and commentator based in Sydney, Australia, shares how teachers are adapting to today's digital era to teach the next generation how to collaborate, think creatively and respond to their environments.
When I was eight years old, my third-grade teacher, Ms. Calov, taught me to be an inquisitive learner. Through her contagious enthusiasm, she turned me from an ordinary kid who did only what was required, to a perceptive student who asked for more projects and always connected what I learned to the world around me.
The kinds of soft skills I learned from Ms. Calov are increasingly important for Gen Z, the generation cohort after millennials. To be prepared for the jobs of today and tomorrow, these students need to be collaborative, innovative and responsive to their environment. Here's a look at how today's teachers are fostering curiosity, creativity and other skills in their students, with help from technology.
Encouraging collaboration

School is no longer just a place to learn math, science and writing. It's a place to learn interpersonal skills that will never become outdated—like how to collaborate, resolve conflict, clearly communicate ideas and teach others. Technology can encourage this kind of interaction. For example, since Gen Z is the first digital-native generation, teachers are asking students for help using technology and to show their peers how to use new tools. Students are working on group projects when they're in separate physical locations, developing their ability to communicate through written feedback and explain the thinking behind their suggestions.

Encourage lifelong learning and innovative thinking

Teachers today are encouraging students to have a love of learning and adopt an entrepreneurial mindset, so they can adapt to new careers and industries. The average employee tenure in the U.S. is 4.2 years, a decline from 4.6 years two years prior. In Australia, we're experiencing a similar effect where employees are staying in jobs for a shorter duration—the Australian average is three years. This means Gen Z will have 17 different jobs in their life, and they'll need to continue to learn new skills and how to use new tools as they progress in their careers. By designing learning tasks that have a real-world application, teachers are engaging their students as problem finders and problem solvers—roles that are crucial in any job.

Foster an adaptive mindset that's ready for change

As the economy shifts and new jobs like VR engineers and cognitive computer analysts emerge, the next generation will need to be able to learn quickly and connect the dots between related topics. To teach these skills, many teachers are "flipping" learning —asking students to reflect on global issues and synthesize information from videos, podcasts and written material, instead of simply assigning a chapter in a textbook.

Six decades later, I still remember Ms. Calov. Her inspiration reminds me of a Mother Teresa quote: "I alone cannot change the world, but I can cast a stone across the waters to create many ripples." Ms. Calov created many ripples by fostering a love of learning and empowering a community of learners. But with technology, every teacher can teach students lifelong skills to carry them through their careers.

Learn more by watching Mark's recorded talk from Education on Air.