EdTech companies you should know about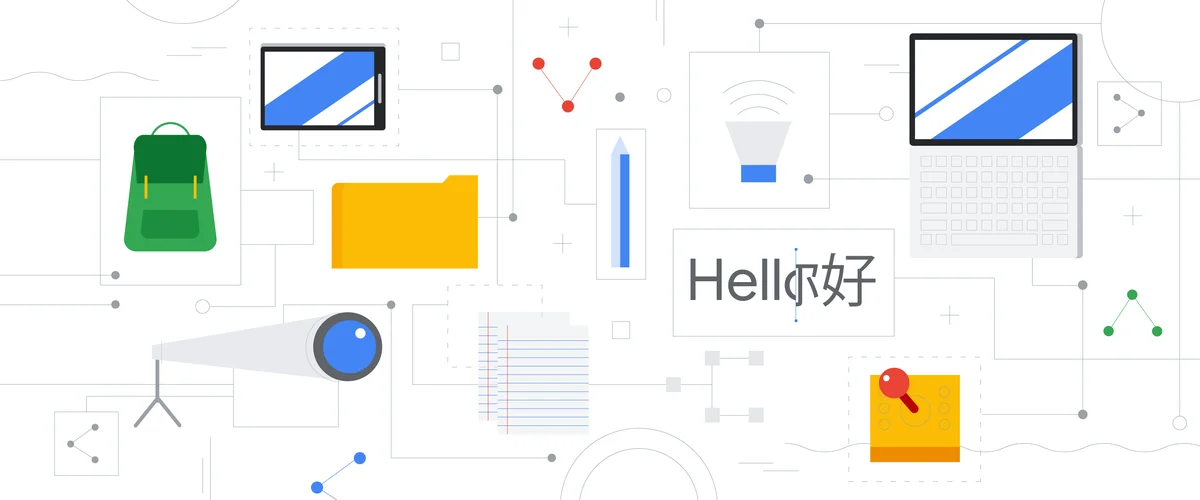 Editor's Note: This week, we're joining thousands of educators and students at ISTE in Philadelphia. Visit us at booth 2200, where you can demo the latest Chromebook devices and classroom technology from Google and our partners.  Follow along on Twitter and Facebook for the latest news and updates.
At ISTE 2019, we're highlighting a wide range of apps and integrations that make learning more accessible for students of diverse strengths, abilities and needs. We work closely with developers to ensure these accessibility-focused tools and integrations work with our own products, and evolve based on the needs of students and educators who share their feedback with us. Here's how G Suite and Chromebooks power apps that make learning more inclusive:
Slooh: Slooh's innovative space lab is a global network of virtual robotic telescopes controlled by students (of all ages) and teachers in curriculum-driven, self-guided space exploration. Through Slooh's integration with Google for Education, teachers can make assignments and track student progress.
Expanding personalized learning with the Chromebook App Hub
We're also working with educational apps focused on cultivating personalized learning environments, improving organization, and optimizing assessments. Here are some partners offering expanded functionality in G Suite, Google Classroom, and Chromebooks, all featured in the brand new Chromebook App Hub.
Seesaw has new creative tools optimized for students using Chromebooks. Students can select files from Google Drive, annotate, and curate them into their Seesaw portfolios to share with teachers, parents/guardians, and classmates on Chromebooks. Teachers  can import rosters from Google Classroom to Seesaw in just a few clicks—making sharing and demonstrating student learning seamless. Check out Seesaw on the Chromebook App Hub.

Backpack for Google Drive by Amplified Labs: Students curate, reflect upon, and showcase digital learning materials against a district-defined skills framework. Backpack manages all of the sharing and organization in Google Drive and connects with Google Classroom rosters and assignments. Check out Backpack for Google Drive on the Chromebook App Hub.
Kahoot! makes it easy to create, share and play fun learning games or quizzes in minutes. Their single sign-on feature allows Google users to effortlessly log into their Kahoot! account, and their Google Classroom integration enables educators to share Kahoot! homework challenges with their students in one click. Check out Kahoot! on the Chromebook App Hub.
The
Google for Education Technology Partner Program
gives developers access to technical, marketing and branding support, and Google initiatives, such as
Cloud credits for startups
,
developer scholarships
, and
launchpad spaces
. Have a product that integrates with Google for Education?
Explore the available program track options
. If you're looking for awesome apps that integrate with Google tools, check out the
Chromebook App Hub
, and
join the App Hub community
.