Meet a teacher helping indigenous women in Mexico get online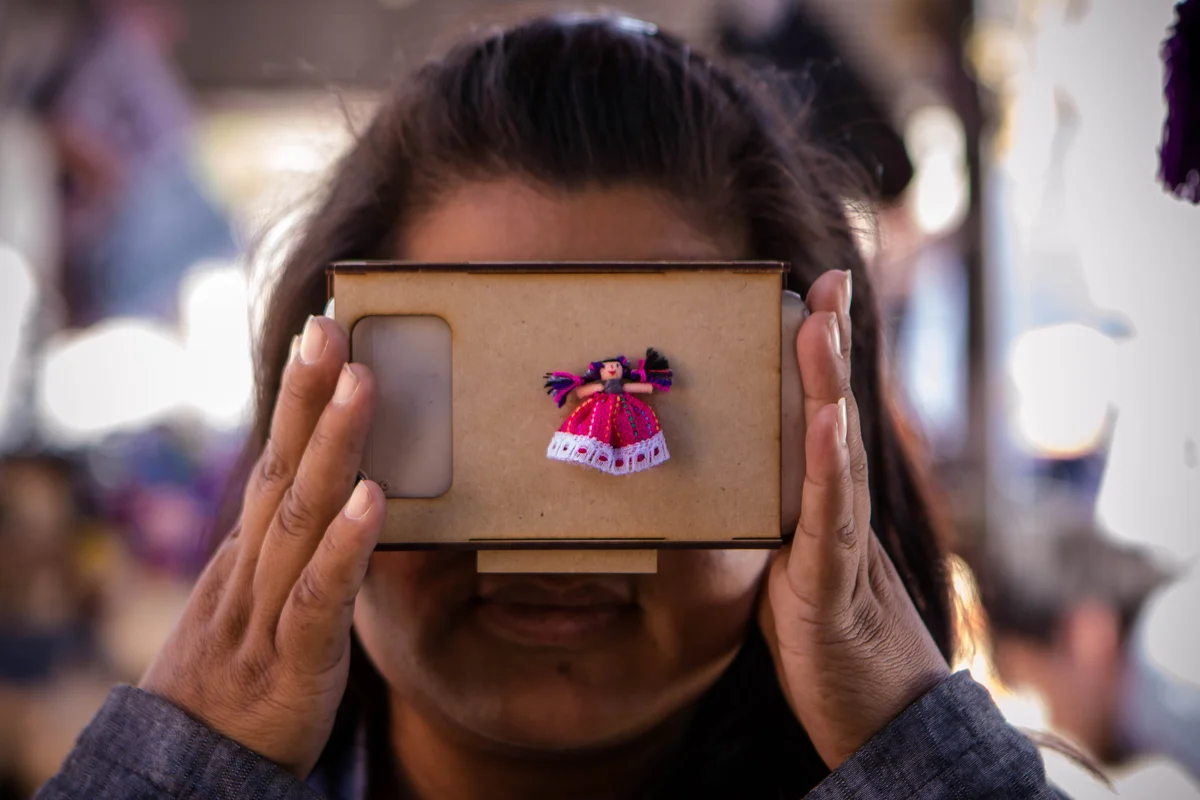 Schools in Latin America and around the world are searching for ways to take student impact beyond the classroom. In Mexico, we wanted to explore how teachers and students are using technology to empower a rising generation of innovative changemakers—and this week, we're sharing some of the stories we found. Tune into the hashtag #innovarparami to see how education leaders in Latin America are thinking about innovation.
Miroslava Silva is a teacher, social scientist and activist who has dedicated much of her career to studying the digital literacy gap and its ramifications. Across cultures, women often lack access to technology and digital education—and in Miroslava's native Mexico, communities of indigenous women are the most affected by the digital literacy gap. Determined to change this, she founded a technology class specifically for Otomí women at the University of Querétaro.

Since the class's inception two years ago, Miroslava's students have engaged in activities that range from learning to search for information, to building slide decks and documents, to designing personal websites. Miroslava's only rule? All content must be relevant and useful in her students' unique contexts and lives. To this end, she enlists her students to help craft their own curricula, and the class looks different for every student as a result. Some of her students are working on launching sites for their businesses. Others are conducting individual research projects on topics that interest them. And some even co-founded a movement to digitize and preserve the indigenous language Otomí.
Angélica Ruiz, who has taken Miroslava's digital literacy class for two years, had never used a computer before enrolling. Now, she has launched and manages
her own website
to promote her handmade doll business, connect other women to education technology resources, and foment interest in the Otomí language. Recently, she built
an online campaign
to raise awareness about violence against women.
Miroslava and Angélica

One of the projects Ángelica worked on in Miroslava's class was to incorporate her handmade doll designs onto Google Cardboard, through which she passes on her own learnings to other women of the Otomí community.

Angélica sets up booths in public spaces where she gives technology workshops to the Otomí community.
Pursuing a digital education has been no small feat for Angélica. A mother of five, she travels two hours from her home to the University of Querétaro each week, but says that the sheer empowerment she feels makes her efforts worth it. Indeed, the ability to design websites and to use the internet for social activism is the tip of the iceberg when Angélica thinks about what she gets out of the class. What she values most is being able to serve as a role model for other women striving to overcome institutional barriers and access education. Dozens of Otomí women have begun to pursue the digital literacy classes, following her lead.
I want every other woman to know that if I can do it, so can you. If somebody's cut your wings off, put them back on so they can keep growing.
For Miroslava and her student Angélica, innovation means breaking down barriers and forging the path for others to do the same. We'd love to hear what innovation means to you—tell us with the hashtag #innovarparami.