New research explores unconscious bias in the classroom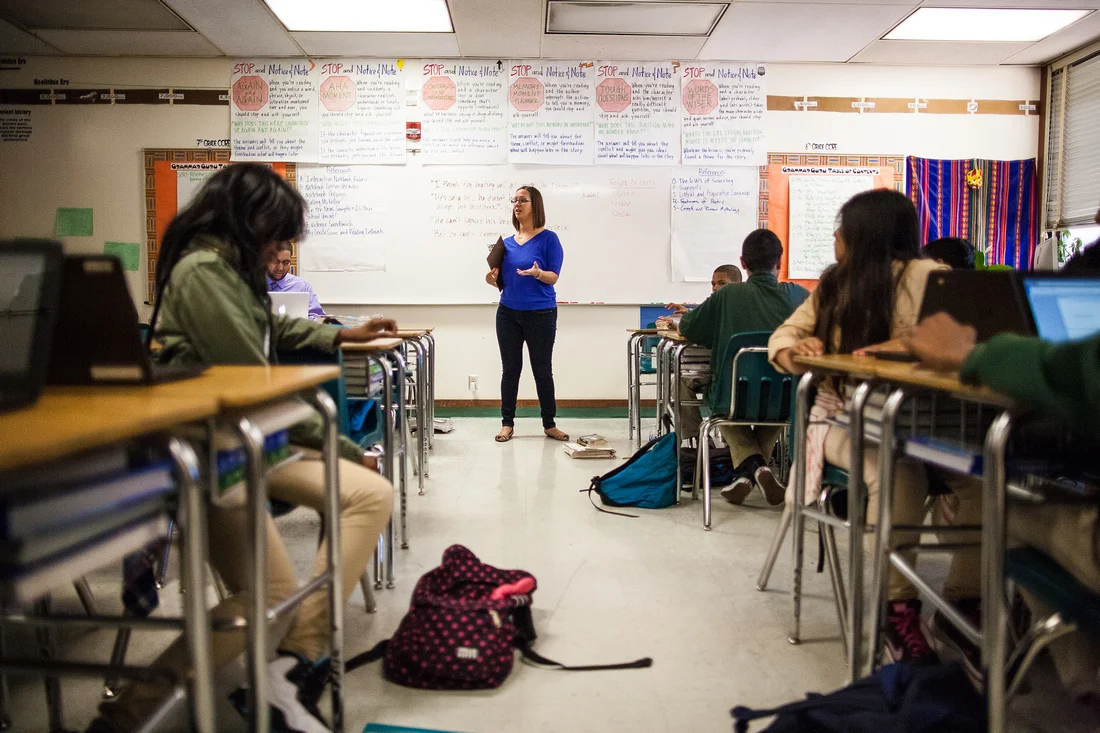 Although we often believe we act without bias or stereotyping, we're all subject to unconscious biases: automatic, mental shortcuts we use to process information and make decisions quickly. These shortcuts are useful, but can also subtly and negatively influence our actions. And in the classroom, they can have serious consequences—educators could unintentionally discriminate against some of their students, discouraging them from pursuing certain fields of study.
Our latest research, done in partnership with Thomas Dee of Stanford University and Seth Gershenson from American University, found evidence of unconscious bias at play in classrooms. One study showed that when white and Black teachers evaluated the same Black student, white teachers were significantly more likely to perceive the Black student as disruptive, inattentive, and less likely to complete homework. Another study found that teachers perceived preschoolers' misbehavior as worse when observing students of a race different than their own. At the college-level, one study showed that when female college students have a female math or science professor, they perform better in those classes and are more likely to engage with STEM (science, technology, engineering and math) subjects in the future.
To better understand this complex problem and how we might address it, we're investing in two new research projects at University of California Berkeley and Massachusetts Institute of Technology. These projects will place an emphasis on the effects of teacher biases in computer science and STEM fields, where the underrepresentation of female, Black and Hispanic students is a longstanding concern.
At University of California Berkeley, Professor Jason Okonofua and his team of researchers want to know if teachers can become more empathetic when disciplining students. They hypothesize that helping teachers better understand the thoughts and feelings of their students will lead to a more fair and equal approach to disciplining students. The UC Berkeley researchers will develop and test an exercise to foster empathy among K-12 teachers at over 20 schools.
At Massachusetts Institute of Technology, Justin Reich and a team of researchers will simulate tough classroom situations to help teachers reflect, learn, and improve their practice. Example situations include one student dominating others during group work, putting his or her head down on the desk during a lab assignment, or taking out a cell phone during class. Each simulation culminates in a "volatile moment of instruction" to which the teacher must respond. The demographics of the students will be randomized to help teachers identify and observe where their unconscious biases might be influencing their responses.
Over the next two years, we will learn from these experiments, figure out what works, and share these findings with the education community. By focusing on educators, we can help them become aware of their unconscious biases and learn how they can adjust their actions to support diverse students in computer science and STEM. In the long run, we hope this research will create equality of opportunity for all students regardless of socioeconomic and demographic backgrounds.
To learn more about Google's Computer Science Education Research, please visit g.co/cseduresearch.