At New Zealand schools, Chromebooks top the list of learning tools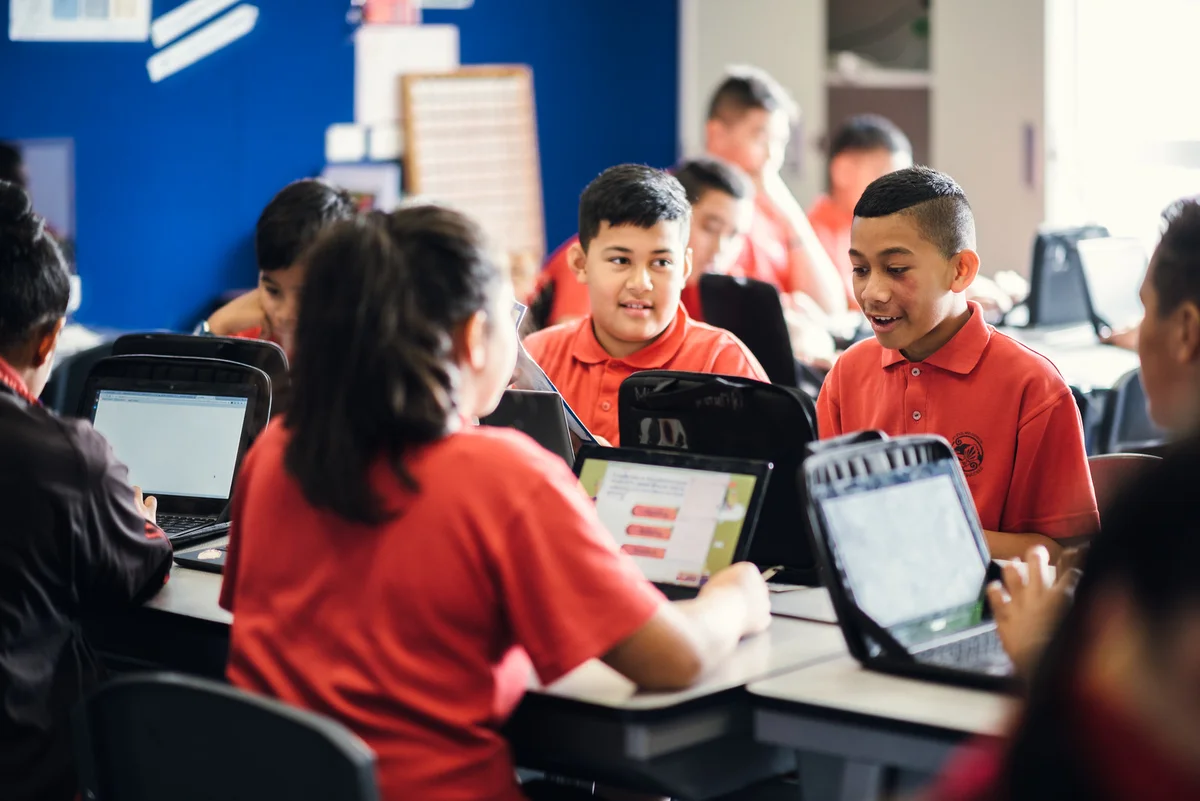 New Zealand educators are changing their approach to teaching, building personalized learning pathways for every student. Technology plays a key part in this approach. New Zealand has joined the list of countries including Sweden and the United States where Chromebooks are the number one device used in schools, according to analysts at International Data Corporation (IDC).
"Chromebooks continue to be a top choice for schools," says Arunachalam Muthiah, Senior Market Analyst, IDC NZ. "After Chromebooks' strong performance in 2016, we see a similar trend in the first half of 2017 with Chromebooks gaining a total shipment market share of 46 percent, continuing to hold their position as the number-one selling device in schools across New Zealand."


Bombay School students learning about conductivity, electrical circuits and constructing a tune.

Technology is transforming education across the globe, and in New Zealand schools are using digital tools to help  students learn, in the classroom and beyond.  

At Bombay School, located in the rural foothills south of Auckland, students could only get an hour a week of computer access. Bombay School's principal and board decided on a 1:1 "bring your own device" program with Chromebooks, along with secure device management using a Chrome Education license.
Teachers quickly realized that since each student was empowered with a Chromebook, access to learning opportunities increased daily, inspiring students to chart new learning paths. "Technology overcomes constraints," says Paul Petersen, principal of Bombay School. "If I don't understand multiplication today, I can learn about it online. I can look for help. I can practice at my own pace, anywhere I am."
In 2014 Bombay School seniors collectively scored in the 78th percentile for reading; in 2016, they reached nearly the 90th percentile.
Students at Point England School take a digital license quiz to learn about online behavior.
In the Manaiakalani Community of Learning in East Auckland, some students start school with lower achievement levels than students in other school regions. Manaiakalani chose Chromebooks to support its education program goals and manage budget challenges. By bringing Chromebooks to the Manaiakalani schools, "we broke apart the barriers of the 9 a.m. to 3 p.m. school day," says Dorothy Burt, head of the Manaiakalani Education Program and Digital Learning Coordinator, based at Point England School. Using G Suite for Education tools on their Chromebooks, students can work with other students, teachers, and parents on their lessons in the classroom, the library, or at home.
Dorothy says "we're seeing not only engagement, but actual literacy outcomes improve—it's made a huge difference to the opportunities students will have in the future."
We look forward to supporting more countries and schools as they redefine teaching and make learning even more accessible for every student, anywhere.