Learning on the go with Classroom on Android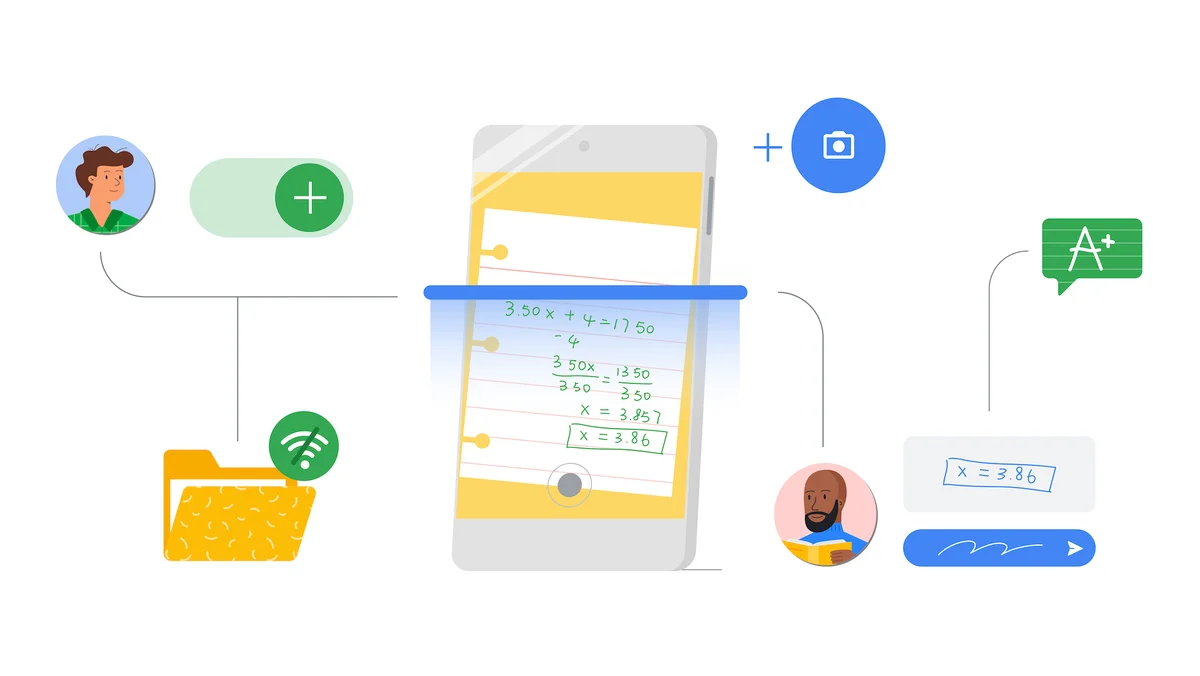 The past two years have seen a rapid rise in the use of educational tools by teachers and students everywhere – driven primarily by the need for distance learning. Now that educators and schools have experienced the benefits of these tools, their use continues to grow, even as many schools return to in-person and hybrid learning.
While this industry-wide shift to more hours online can be an opportunity for many, it can also be a challenge for some teachers and students, especially in places where communities rely heavily on mobile phones or because of limited internet connectivity.
Google Classroom and other Google Workspace for Education tools are designed to be used anytime, anywhere and on any device. In many countries around the world, the investments we've made in our mobile apps have already helped tens of millions of students keep learning remotely by using personal or shared phones.
With this in mind, we've launched three new features to improve access to Classroom in mobile-first and limited internet conditions.
Use Classroom when you're offline
With the Classroom Android app, students can now continue to work and learn, even when offline or when faced with spotty internet connections. Now students have the option – when they are online – to download assignment attachments to their phone for viewing and editing later when they are offline.
Although the ability to submit and download assignments, or pose questions and get answers, still requires an internet connection, offline mode gives students the flexibility to take schoolwork anywhere and keep learning on the go.
Scan and upload multiple pictures with ease
Many more students today are taking and submitting photos of assignments that are easier and more ideal to complete by hand — like math or science homework.
The Classroom Android app now has a handy scan feature, which students can use to capture and combine multiple pictures into a single file. The upload action in the app now allows for easy selection and submission of multiple different types of files in a single step.
These improvements will help students submit their assignments more efficiently, even if they're in a rush to meet a deadline.
Easier grading on mobile for teachers
For teachers who are primarily using a phone, we've made big updates to the experience of viewing and grading assignments on the Classroom Android app.
Teachers can now seamlessly swipe between students and assignments and add grades on the app. Teachers can also give feedback to students by enabling comments on individual files, even if there are multiple files in an assignment. They can comment on a file or highlight specific passages to leave more targeted feedback pinpointing improvement areas for students.
The vast majority of people who are new to the internet today use phones rather than computers. With these new Classroom Android app features, we're providing students and teachers everywhere with a better mobile experience.
We are fully committed to investing in helping educators and schools spark learning and close equity gaps with more supportive, inclusive, and productive educational tools