OK Go makes some noise in the classroom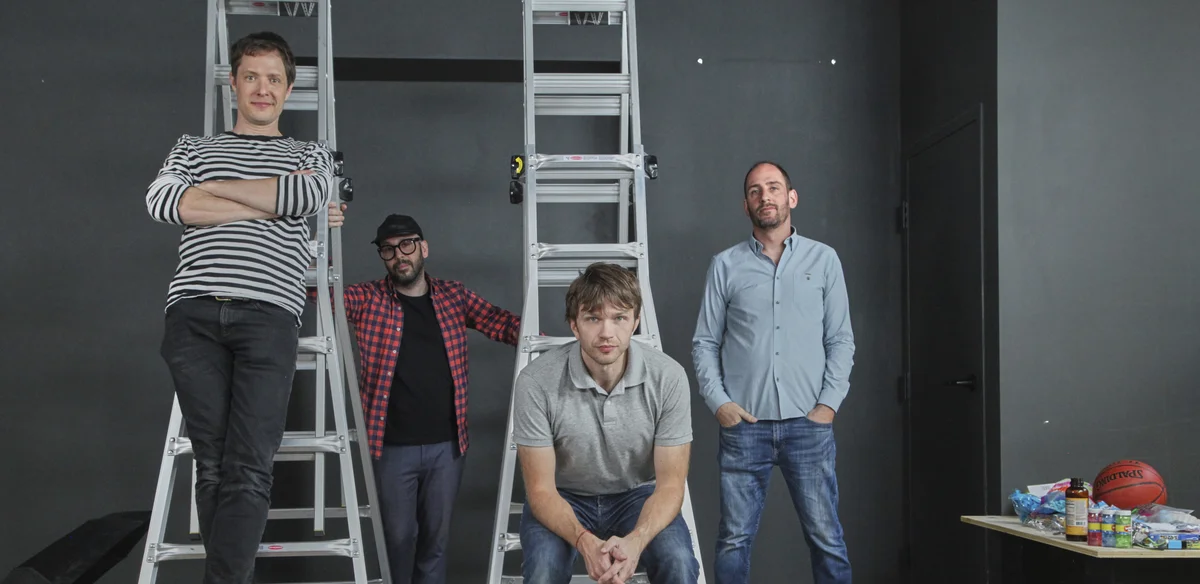 Editor's Note: Many of us on Google's Science Journal team are huge fans of OK Go, the popular rock and YouTube sensation. Their music videos are a spectacular blend of science, engineering, and creativity—a great formula for engaging classroom activities. So when professor AnnMarie Thomas approached us about the OK Go Sandbox, a collection of materials for K-12 educators, we simply couldn't pass up the opportunity. OK Go frontman Damian Kulash tells us more in this guest post.
I'm always so proud and excited when I hear from a teacher who uses an OK Go music video in the classroom, and over the years, I've heard it more and more frequently—from pre-school teachers to grad school professors. We know our videos are joyful and nerdy (we've done a Rube Goldberg machine and a dance in zero gravity, for instance), but we didn't plan them for the classroom environment. It's a wonderful surprise to hear they're sneaking in there on their own, and we want to support that in any way we can.
Last year I met Dr. AnnMarie Thomas, who leads the Playful Learning Lab at the University of St. Thomas. Together we brainstormed ways to open up our videos for classrooms, and we set up a survey to ask educators for their ideas. Within just a few days, nearly a thousand teachers sent us their thoughts, and, with support from Google, we took this feedback and together developed our new OK Go Sandbox. It's a collection of materials created for and with K-12 educators: design challenges, educator guides, and more.
Here's Dr. AnnMarie Thomas and me meeting with teachers to go over OK Go Sandbox materials.
It was especially cool to work with Google's Science Journal team to develop tools that allow students to explore the world around them through music. Their new pitch detection feature makes it possible to make sounds using glasses of water (like we did in the Rube Goldberg machine for "This Too Shall Pass", and in the musical performance of a robotic car for "Needing/Getting"), and there's now an option to play data values as pitches which lets students use their phone's sensors to compose new sounds and interpret their data in a new way.
So whether we're exploring frame rates by making flip books, or using a light sensor to make music (with Google's Science Journal app), we hope that the challenges in the OK Go Sandbox help stoke curiosity and encourage learning through joy and wonder. And we particularly look forward to learning more from educators as this stuff gets into the world.
Educators! Please reach out to us at hello@OKGoSandbox.org with your input and ideas so that we can grow and adapt this to be maximally useful in inspiring your students. The best part of a sandbox is that we can try building lots of new things, even if we occasionally have to knock some things down and start over.