Pioneer new lessons in your classroom with Google Expeditions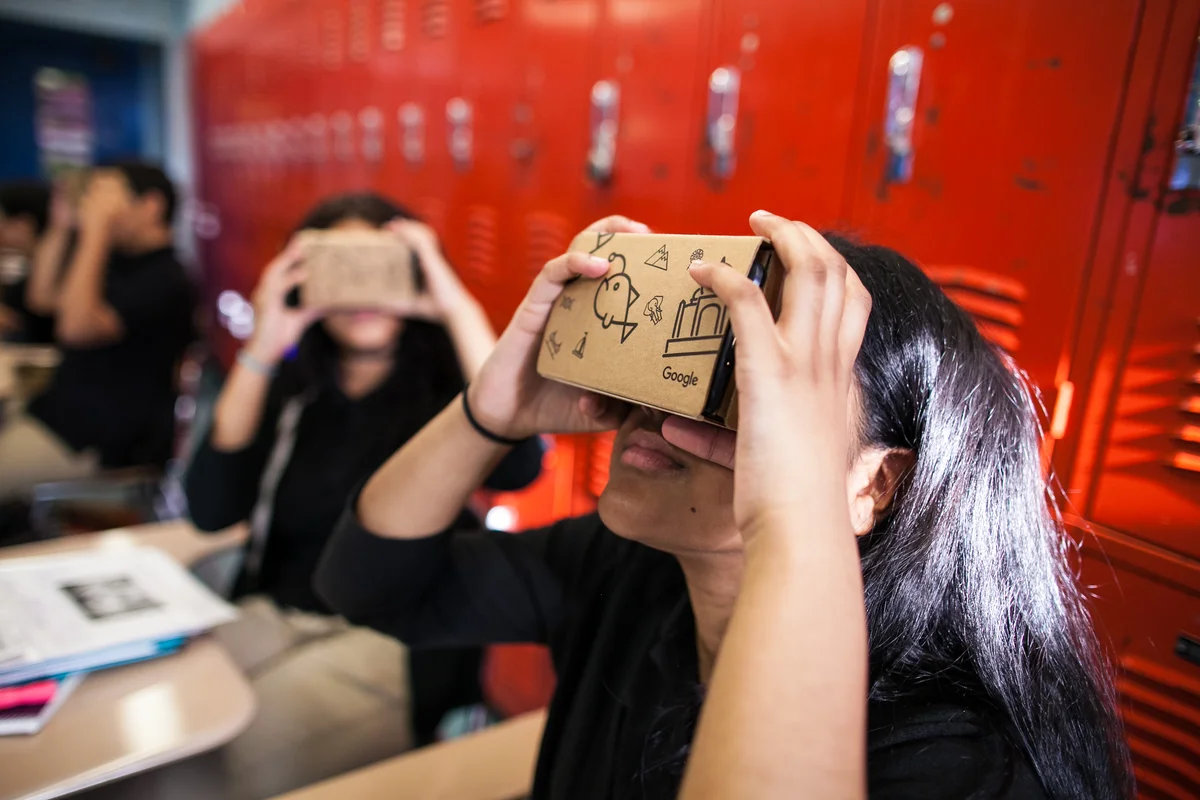 Editor's note: This week our Google for Education team will be joining thousands of educators at Bett in London. At our booth, C230, you can learn more about Google Expeditions in person. Follow along on The Keyword and Twitter for the latest news and updates.
Since 2015, educators have been using Expeditions to bring lessons to life with the power of virtual reality. As part of our wider Grow with Google efforts, we're bringing even more immersive learning experiences to classrooms through the Google Expeditions AR Pioneer Program. With augmented reality, students can explore the eye of a tornado or step foot in historic landmarks by interacting with digital objects right in front of them.
Student views the asteroid belt in AR using Expeditions.
Through our travels with the Google Expeditions Pioneer Program, we've worked alongside teachers and students to improve the overall Expeditions experience. One of the top requests we've heard from teachers and students is the ability to create their own Expeditions. Today, we are excited to announce a beta program that allows schools and educators to do just that. Classrooms will be able to create immersive tours of the world around them -- their classrooms, their schools, their communities. We'll provide participating schools with all the tools and hardware required to capture 360 images and curate unique Expeditions. For more information about the program, sign up here.
This feature transforms the classroom from a content consumption space to an immersive content creation space with the student taking the lead.
We are eager to hear feedback from teachers and students about how they use these new tools. In the past year, we've used feedback directly from our users to make Expeditions even more engaging and effective. We've added personalization features like annotations to allow a teacher to highlight their own observations in a panorama. We've also enabled students and all lifelong learners (we're looking at you, parents and guardians) to visit and discover new places through self-guided mode.
We can't wait to see what you create and remember to keep the feedback and suggestions coming through the app or here. Thank you for helping us make Google Expeditions even better.