New features for safer learning with Google for Education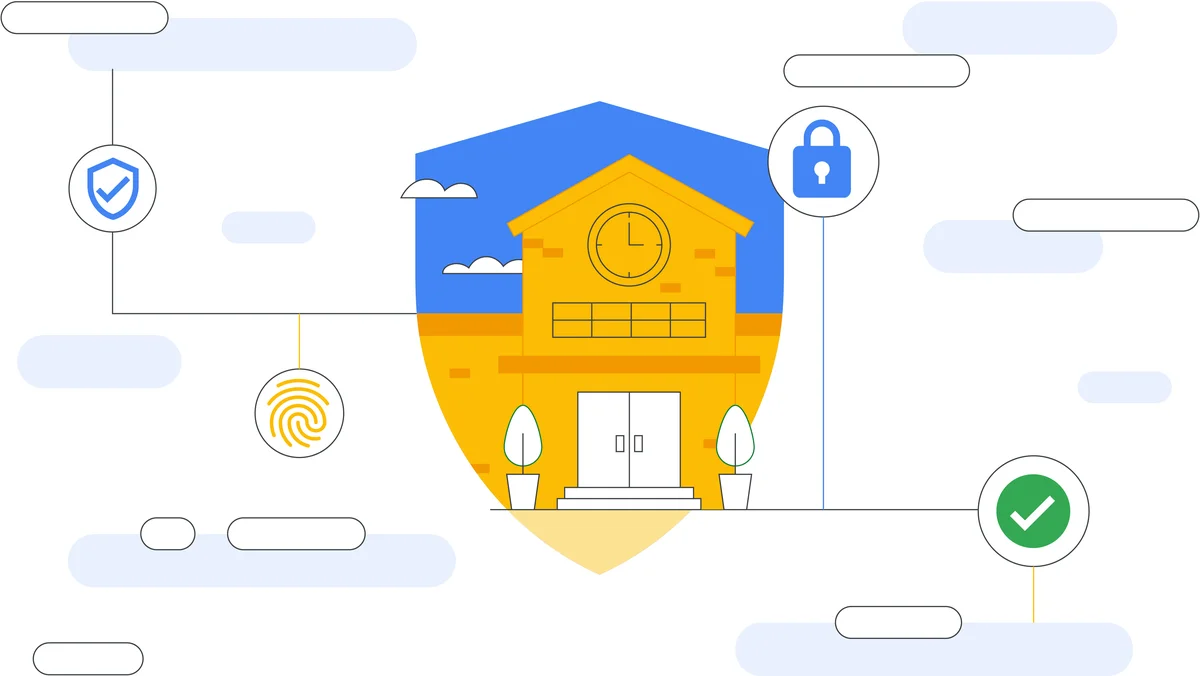 Editor's note: This week we're joining thousands of educators and students at Bett, the world's biggest educational technology exhibition. Visit us at booth SF41, where you can check out new Chromebooks and features in Google Workspace for Education. Follow along on Twitter and Facebook for the latest updates.
Educators and millions of students around the world use technology to connect on important assignments, improve workflows, save time, and of course, enable and accelerate learning. Most importantly, education technology is setting students up for success in the workforce by preparing them with future skills.
Protecting users' privacy, keeping schools' data secure, and digital learning environments safe are cornerstones of our commitment to education. Today, we're sharing more updates about how we ensure our tools are secure by default, private by design and keep schools in control.
Introducing new features to provide IT administrators more visibility and control
Teachers and students use and rely on multiple apps per day for teaching and learning, across many different classes. For admins, we know that it is a constant balance of enabling educators to have access to any apps they want, but also ensuring that those apps are safe and secure. We're adding app badges, which will help admins evaluate important app information like app usage, developer information and user reviews directly within Admin Console.
We launched context aware access last year, which lets admins control which apps can be accessed based on context, like whether their device complies with an IT policy or whether they're currently connected to the school wifi. We're adding the ability for admins to set context-aware access rules for apps that are accessing Workspace data via APIs. And to enable admins to control which users and devices can transfer sensitive content, they can now use context-aware access rules to block managed Chrome browsers, and set Data Protection rule conditions.
We're also adding monitor mode, which will show you how many users will be impacted before you deploy your settings. That way you can get a preview of the impact those settings would have and can make updates if needed. And now, with even more log event data for Classroom and Assignments, admins will have a clearer sense of what users are doing on the platform.
Admins and educators alike rely on Chromebooks for their built in security, like 128 bit encryption, verified boot and automatic updates. We're adding more controls to ChromeOS focused on data security, and on monitoring, securing and managing data, so IT Admins can allow employees to safely work anywhere on any network. These new controls will continue to launch over the coming year.
Partnering with governments to meet local privacy and security requirements
We want to protect the entire education community, and so we've been engaging with policymakers, data privacy regulators, third party groups, education institutions and government partners across Europe and around the world who all have the same goal. We're sharing insight into our Privacy, Security and Sovereignty programs in the spirit of transparency and collaboration. For example, we're actively working to give admins further insight and additional controls over data being processed by ChromeOS and Chrome browser on ChromeOS, starting later this year.
Simultaneously, we are working to advance efforts on Google Workspace for Education to offer new contractual privacy commitments for data and will have more to share in the coming months. We'll continue to take feedback from educators, government agencies and more as we continue to build our products in the most privacy preserving way.