Safer learning with Google for Education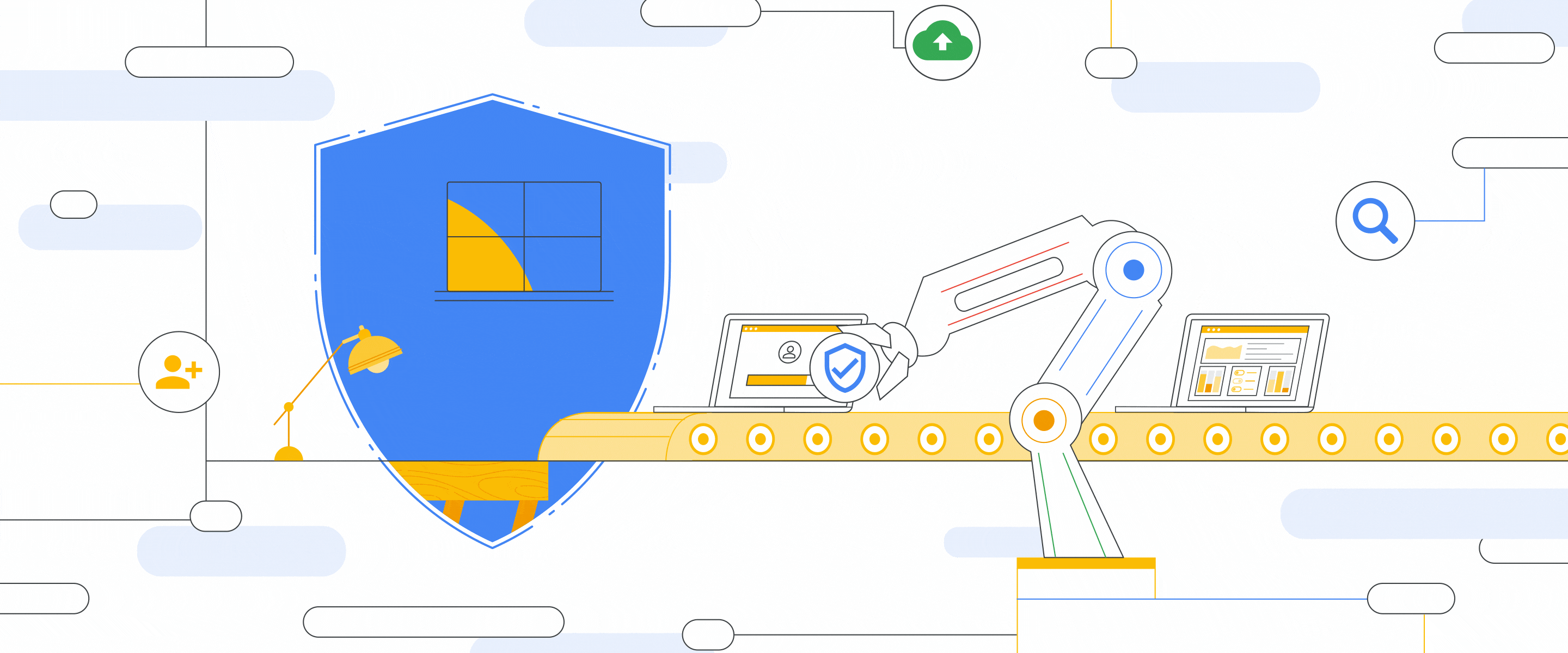 When the Google for Education team designs products, we put the safety, security and privacy needs of our users first. This means keeping schools' data safer with built-in security features that provide automated protection, compliance visibility and control, to ensure a private, safe and secure learning environment. We aim to support and protect the entire education community, and particularly teachers and students, so they can focus on what matters most: teaching and learning.
Everything we build is guided by three important principles:
Secure by default: Protecting your privacy starts with the world's most advanced security. Even before you set up security controls for your school's digital environment specific to your needs, our built-in security is automatically protecting you from threats, like ransomware. 
Private by design: We uphold responsible data practices designed to respect your privacy. Our products can be used in compliance with the most rigorous data privacy standards, including FERPA, COPPA and GDPR.  Google does not use data from Google Workspace for Education Core Services for advertising purposes, and users' personal information is never sold.
You're in control: You own your data in Core Workspace Services, which means that you retain full intellectual property rights over your customer data, and you control who can download it, and when. You can get real-time alerts so you can act immediately if an incident occurs, and customize the security dashboard to get reports on your security status at any time. 
Introducing new features to provide more visibility and control
To help admins and teachers as they build safe digital learning environments, we're adding additional features to provide more visibility and control. We are also updating our privacy notice to make it easier for teachers, parents and students to understand what information we collect and why we collect it. Nothing is changing about how your information is processed. Rather, we've improved the way we describe our practices and privacy controls with a simpler structure and clearer language.
Tailor access based on age
We're launching a new age-based access setting to make it easier for admins to tailor experiences for their users based on age when using Google services like YouTube, Photos and Maps. Starting today, all admins from primary and secondary institutions must indicate which of their users, such as their teachers and staff, are 18 and older using organizational units or groups in Admin Console. After September 1, 2021, students who are under 18 will see changes in their experience across Google products. 
For example, after September 1, students designated as under 18 in K-12 domains can view YouTube content assigned by teachers, but they won't be able to post videos, comment or live stream using their school Google account. Administrators should ensure that Google Takeout is turned on so that end users can download their data, like previously uploaded videos, using Google Takeout.
If admins don't make a selection by September 1, primary and secondary institutions users will all default to the under-18 experience, while higher-education institutions users will default to the 18-and-older experience. These age-based settings are not locked and admins can always adjust them according to the age of their users.
New default experiences for Chrome users in K-12 institutions
Many schools already have policies in place for SafeSearch, SafeSites, Guest Mode and Incognito Mode, and we are updating their defaults to ensure a safer web browsing experience for K-12 institutions. Now, SafeSearch and SafeSites will be on by default, and Guest Mode and Incognito Mode will be off by default. Admins can still change each of these policies on Chrome OS for individual organization units, for example allowing the use of Guest Mode for users in their domain. 
The Google for Education team is committed to creating tools and services that are secure by default and private by design, all the while giving you complete control over your environment.