The She Word: Rosie Rios, former U.S. Treasurer, "Be brave, be empowered, be yourself."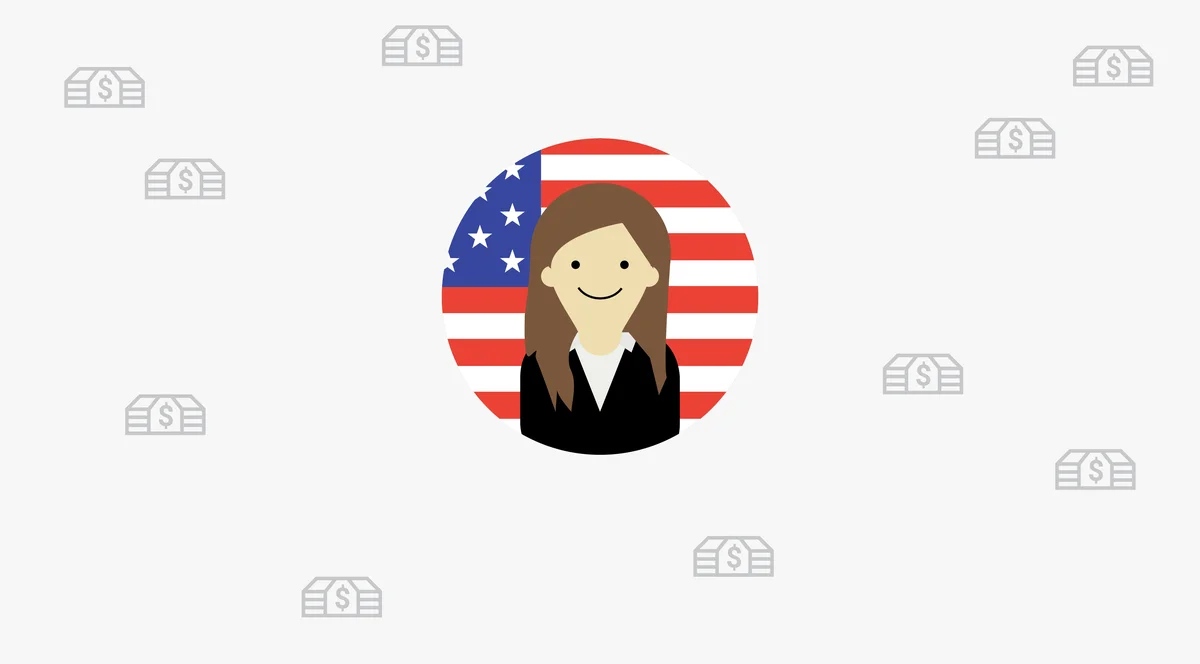 Editor's Note: In a special guest edition of the She Word, we talked to former U.S. Treasurer Rosie Rios about the work she's done (in and outside of government) to inspire and empower young women. 
Let's start off with an easy one ... tell us about your work as U.S. Treasurer.
As U.S. Treasurer, I oversaw the
U.S. Bureau of Engraving and Printing
and the
U.S. Mint
, and and was a senior advisor to Secretary Tim Geithner. But my main focus in my eight-year tenure was putting a woman on the U.S. currency for the first time. We engaged the public to decide which historic women would be featured—there were roundtables and townhalls, and a social media portal for people submit their suggestions via Twitter, Facebook and Instagram. This effort wasn't about one woman, or even 10 women, but about the hundreds of women overlooked in our history. I call these women "buried treasure."
How did this lead to your current efforts to inspire and
empower women?
We learned about a lot of amazing women during the selection process, so we put all the information in a database, and posted it on the Treasury's website. Now that I've left the Treasury, I am working on an initiative called Teachers Righting History, which gives teachers and students access to the database so that they can recognize the contributions that women have made to American history. They can do this in any way they choose—one of my favorite examples was a young man in high school who choreographed a dance about Margaret Hamilton's experience as a software engineer working for MIT and NASA. It was really powerful.
How does Teachers Righting History influence young girls?
Girls' experiences in school shape their confidence. What they are exposed to has the same influence as what they are not exposed to. So if they aren't seeing women celebrated in history lessons or in the classroom, they get the message that women are invisible, and then will question their own value and abilities. When we shine a spotlight on women who have changed history, their accomplishments will inspire other women to change the world, too. And here's what's also incredible ... Teachers Righting History is resonating just as much with boys as it is with girls.
Here's an example of an International Women's Day Expedition—this one gives you a glimpse into what it's like to work at NASA.
Rosie's playlist of amazing women. Rock on. 
You teamed up with Google for International Women's Day. Can you tell us about that?
I worked with Google's Education team to create some cool stuff through Expeditions and YouTube. Let's talk about Expeditions first, they are amazing on so many levels! I'm a huge fan of the visual arts. Videos, pictures, and today's technology allow kids to connect much more powerfully with information and data—they can almost feel it and that is how they learn.
For International Women's Day, we created 40 new Expeditions to expose kids to career paths they never knew existed. They could experience what it's like to be an astronaut, an engineer, a UN policy advisor, a female firefighter and more. We are giving young girls a glimpse of these careers now, so that they'll be inspired to pursue those careers one day. Our future leaders need inspiration in order to have aspiration.

I also worked with the YouTube team to create a YouTube Kids playlist called "Super Women of Our Past," about the women who shaped our country's history. Some of these women are already in history books (like Eleanor Roosevelt and Harriet Tubman) and others are less well-known—so this is another way to help young kids discover the buried treasure I mentioned before.

Back to the buried treasure … who is an example of a woman you discovered and never knew about before?
Grace Hopper—she was one of the pioneers of coding. Imagine what it would look like if this generation of young girls grew up wanting to be the next Grace Hopper?
If you could ask one woman from history a question … who would it be and what would you ask?
I can't pick just one! I'd want to ask all of them, "what did you want to be when you grew up?" A person's aspirations as a child are so important, but most of these women grew up during a time when their options were limited.
When you were growing up, did you ever dream that one day you'd be U.S. Treasurer? What did you want to be when you were young?
I never in a million years thought I'd work in the federal government, but I had no doubt that I would go to college. I was raised by a single mom, and she sent all nine of her kids to college during a time when the dropout rate for Latino communities was really high. I always wanted to be a lawyer, and I thought I'd go into family law. I wanted to be a champion for families like my mom was. She was the one who would drive someone to the doctor if they needed a ride, or would hold a meeting at our house about installing a stoplight at the corner. My mom was my first exposure to true feminism.
My mom was my first exposure to true feminism.
Here is Rosie with her son Jack, her mother and her daughter Brooke. 
You worked at a local library when you were in high school. Who are your favorite fictional heroines?
I have always loved Shakespeare's female characters—Viola in "Twelfth Night" and Rosalind in "As You Like It" are two of my favorites. There's a rebellious side to these women. They had a protest mentality, whether it meant dressing as a man to get their way or speaking their minds, even though it wasn't "ladylike." These characters are defiant and I love their spirit.
If our daughters lose, we all lose.
You worked in the highest levels of government. What would you to say to women who are considering a career in government, but are intimidated by entering the public sphere?
There are a few ways that I think about this. First, you have to find your voice. When I asked why it's taken so long to get a woman on U.S. currency, the answer was "no one brought it up." I found my voice on this issue, and it led to an important change.
It took us eight years to get there, which brings me to the second piece of advice: be persistent. I approached this project the same way I'd approach any job—I did my due dilligence and I stuck with it, I never wavered.
The last important piece is to find your champion. Most of my champions have been men with daughters. They invested in me because of the future they envisioned for their daughters. If our daughters lose, we all lose. When I was sworn in as U.S. Treasurer, my daughter asked why my secretary was conducting the ceremony. She thought Tim Geithner was my secretary! I raised her to believe in a world where I am the boss and a man is my secretary.