Check in on emotional well-being during distance learning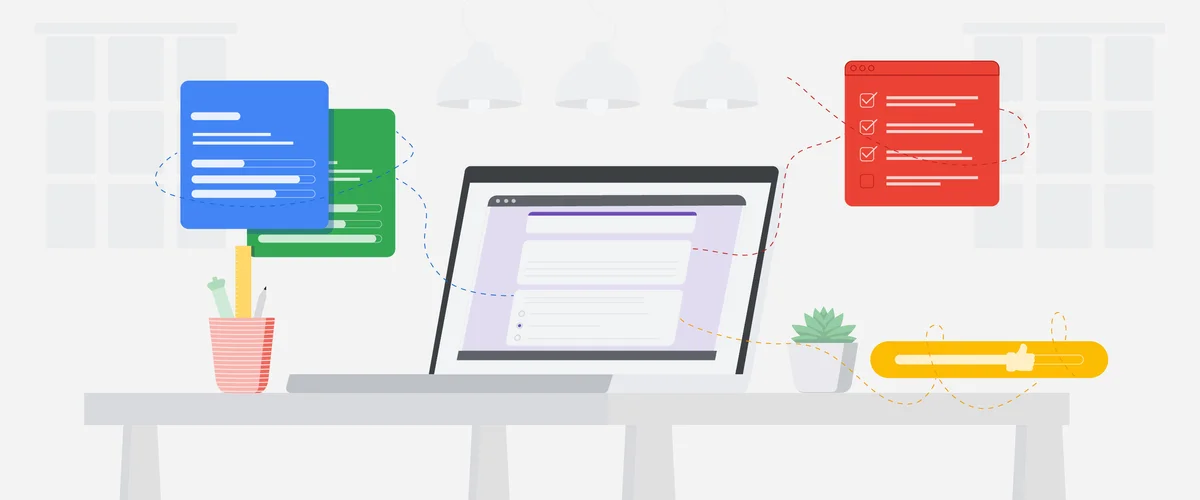 Without the consistent routine of the school day, reliable Wi-Fi or even a quiet place to work, students may be struggling to adjust to learning outside the classroom. While nothing can replace teachers' in-person interactions with their students, the same digital tools used for teaching can be used to check in on a student's well-being. Educators have shared creative ideas to check in on students through video calls, phone calls, or drive-by visits, which inspired these four ways to use technology to emotionally support your students.
Create emotional check-in opportunities
Even though distance learning tools allow teachers to see and talk to students, they can miss out on observing body language and behavior that indicate when a student needs help. Use Google Forms to reach out to students with an emotional-health questionnaire. Keep the question list short with a few high-level questions: How do you feel today? Why do you feel this way? What is your goal for today?
Provide a space for students to write longer responses. The responses, which are collected in a Google Sheet, can guide teachers in identifying which students need more support. Encouraging students to write out their emotions is a good tool for allowing students to become self-aware about what they're feeling and why.
Organization is key to emotional well-being for students 
Teachers are always helping students to keep classwork organized, follow schedules, and complete tasks. These self-management skills are even more critical to students' emotional well-being now that they're studying from home. Encourage students to create to-do lists in Google Docs, checklists in Google Keep or to schedule deadlines and meetings in Google Calendar. Teachers can use Google Classroom to send wellness reminders to students—everything from a quick message like "Take a quick movement break!" to sharing a mindfulness activity from YouTube.
Inspire students to express themselves
Teachers can often get a sense of a student's emotional well-being from a quick conversation after the bell rings or checking in at the end of a challenging week. With distance learning, it's just as important to create a comfortable and safe space for students to express emotions. Using Blogger, teachers can ask students to create a "reflection journal," and write about their distance learning experiences. They can also invite students to record vlogs—or video blog posts-- and insert into a shared deck in Google Slides. This way students can not only share their thoughts, but also see one another, hear each other's voices, and comment on messages. It's important to note that YouTube and Blogger are both not core services of G Suite for Education, and are additional services that can be enabled by your administrator. 
Additional tools on Chromebooks
There are many apps that work well on Chromebooks and are integrated with Google for Education tools that were specifically developed to support social emotional learning. With ClassDojo, students can share their daily learning on a digital portfolio, teachers can give students feedback aligned with school or classroom values, and families are brought into the classroom experience through teacher posted photos and videos. Classcraft blends students' physical and virtual learning and reframes their progress in school as a game they play together throughout the year. And Wisdom - Kingdom of Anger empowers pre-K to 2nd grade students to practice social emotional learning through weekly lessons and hands-on activities. Students learn to identify, label, and communicate emotions to develop effective coping tools to healthily manage emotions.
More ideas for social emotional learning
If you're looking for more ideas for improving student SEL, visit the website for CASEL (Collaborative for Academic, Social, and Emotional Learning), which offers resources such as webinars. You can watch our webinar on SEL, and visit Teach from Home, Google's new hub of information and tools to help teachers during COVID-19.