Helping developers create more choice for educators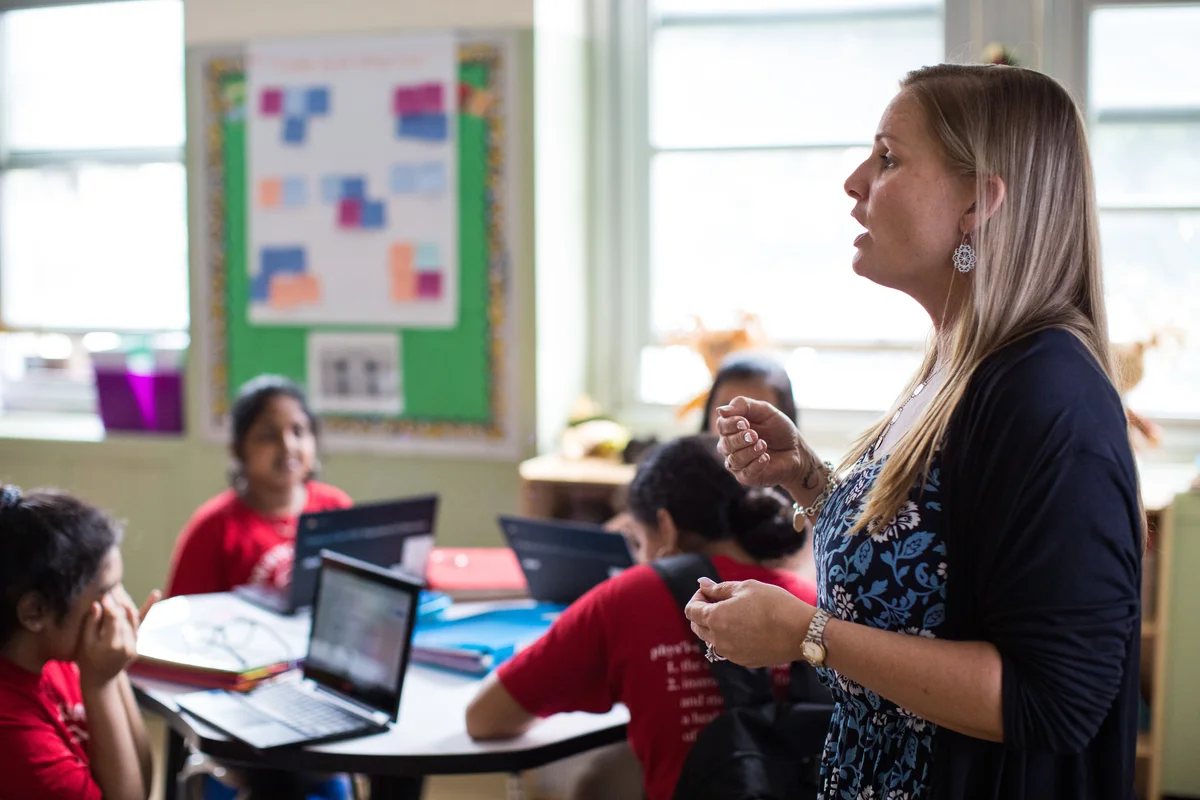 Editor's note: This week our Google for Education team will be meeting up with educators, developers and EdTech enthusiasts at SXSW EDU in Austin, Texas. If you're attending, join us at the Hilton in Room 406 to talk about the Google for Education Technology Partner Program and learn how to integrate with G Suite for Education and Classroom. Or follow along on Twitter and Facebook for news and updates.
As those working in education know, learning is a team sport. Teachers, school staff, administrators, students, parents, guardians and developers all play a part in ensuring that pupils leave class with more knowledge and skills than when they started. That's why Google is working with developers to expand what's possible in the classroom.
From virtual lab simulations to literacy support for those with diverse learning needs, we're inspired by the apps that developers have built for Google Classroom and G Suite for Education. We're committed to supporting developers through our product APIs and open developer ecosystem that enables all kinds of apps to integrate with Google tools.
How Google for Education empowers developers
The Google for Education Technology Partner Program gives developers access to:
Technical support: Dedicated developer relations support and resources, trainings, Google events like Google I/O, access to Google Developer Groups and more.

Marketing support: Partnership branding support, features on Google for Education channels, participation in co-marketing activities, access to apply for Market Development Funds (premier partners only), invitations to exclusive partner events, and more.

Google initiatives: Cloud credits for startups, developer scholarships, and launchpad spaces.
Have a product that integrates with Google for Education? Learn more about our Technology Track for partners.
What's new at SXSW EDU?
Today at SXSW EDU, we are announcing the Chromebook App Hub by Google for Education. App Hub is a resource for educators to share and discover Chromebook apps and classroom ideas. The App Hub helps developers expand their apps' reach and provides a platform for our developer partners to showcase their apps, while giving school stakeholders more transparency into their policies as they make decisions. Sign up to get notified when App Hub is available later this year.
Creative apps help redefine what's possible in education. That's why we support EdTech developers through Google Cloud for Startups. Through mentorship, training and free credits, Google Cloud for Startups enables early-stage EdTech startups to get up and running quickly and easily.
We're also supporting startups at SXSW through sponsorship of the EDU pitch competition. Finalists will be eligible for the Spark Program ($20,000 in Cloud credits) and the winner will receive the Surge Package ($100,000 in credits). We're also hosting a number of sessions for developers at the conference.
When we support developers, students and teachers benefit
Developers can reach more educators and students by integrating their apps with G Suite and Classroom. Administrators get more transparency around developer data policies using App Hub. And educators are empowered through one resource to find app choices and idea sparks, to save time and engage students in learning. By supporting a healthy app ecosystem, we can provide school stakeholders with more effective choices to personalize learning and differentiate lessons.
If you're interested in integrating your app with G Suite and Classroom, we invite you to help us build engaging, flexible and accessible tools to inspire the next generation and provide educators with more choice in their classrooms.