Supporting digital education in Europe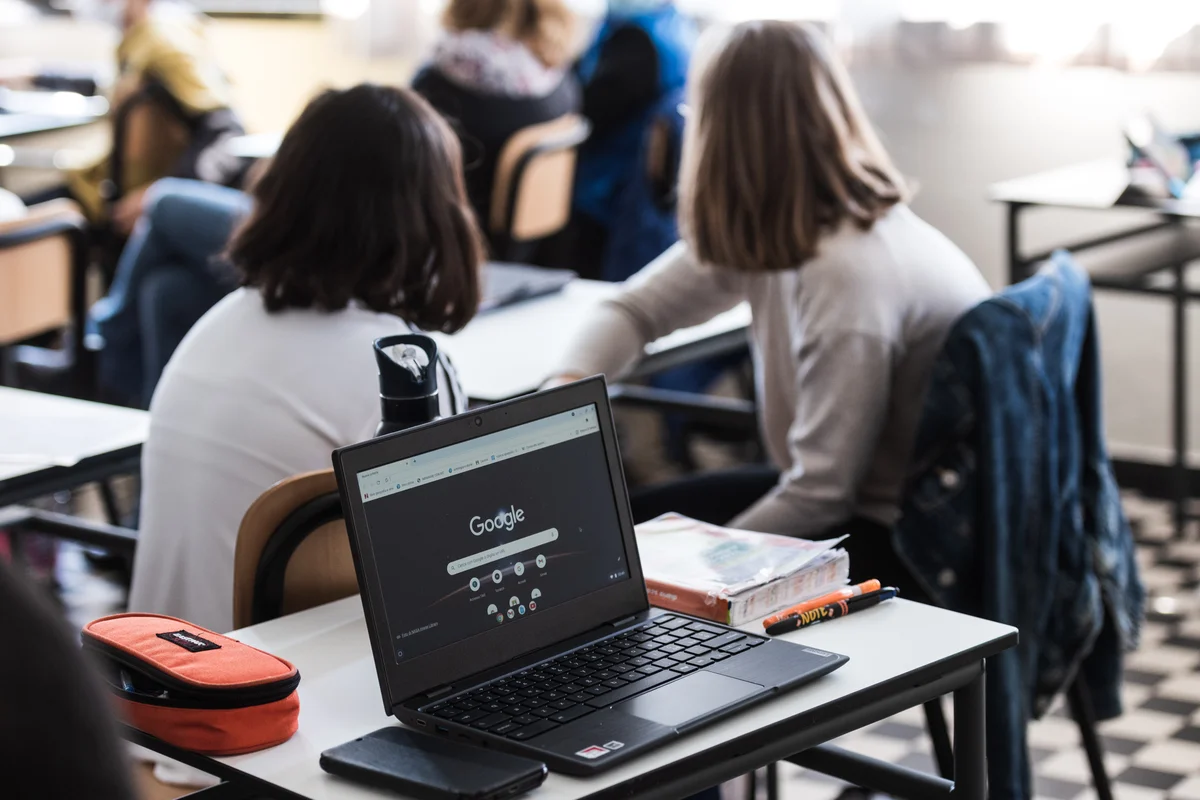 The way we teach and learn has changed. We have all seen the world shift beneath our feet during the pandemic, as homes became classrooms and teachers found new ways to connect with their students while using technology in new ways.
While schools around the world are now moving back towards in-classroom learning, the importance of access to digital tools has been brought into focus, not only to support hybrid learning practices but also to ensure students are equipped with the tools and skills that set them up for success in building the future they want for themselves.
We're excited to see that many EU member states, guided by the Digital Education Action Plan, have allocated a significant portion of Recovery and Resilience Facility funds towards national digital education transformation plans. However, large-scale projects in digital education sometimes struggle to deliver expected benefits or outcomes, and investments in digital equipment for schools are often under-utilized. To address this challenge and to support countries with their digital education transformation plans, Google is thrilled to announce the €15 million Google for Education EU Digital Support Fund.
Working with SMEs to support digital education
The Google for Digital Education Fund is designed to foster the development of a high-performing digital education ecosystem, including the provision of infrastructure, connectivity and digital equipment, enabling digitally competent and confident teachers, and training staff. The Fund is open to local SMEs who are supporting national education projects funded by the EU's Recovery and Resilience Facility program. They can apply for funding from Google for the duration of the program (or until the funds have been exhausted) to cover Google's digital equipment and software. In this way, the Fund will contribute to addressing key digital education priorities in the EU by stimulating local innovation ecosystems in education and training.
The fund can be used towards supporting teacher training to help them leverage the most out of devices in the classroom
What does that look like in practice?
We have already seen impactful ways this could work across the EU region. The Municipality of Plovdiv in Bulgaria exemplifies the type of digital education transformation program that the Google Digital Education Fund intends to support. The aim of the Municipality of Plovdiv's program was to successfully implement a cloud platform in order to deliver on the "digitalization and modernization of the learning process" and elevate the digital skills of educators and learners in all 77 of the schools in the Municipality. This program was delivered over three years from 2017-2019 and was the first digital education program of its kind in Bulgaria. Plovdiv's School in the Cloud program has become the benchmark for all of Bulgaria and has led to widespread use of the Google for Education platform, with more than 10,000 teachers trained (over 1,000 of them certified by Google), and thousands of Chromebook devices being used across the country in accordance with acceptable use policies established by the Ministry of Education in Bulgaria.
Looking to the future
Our goal is to provide the information, tools and services that help students build knowledge, fuel curiosity, and prepare for what's next. We are proud and excited to support the European Digital Education Action Plan, and look forward to helping EU Member States deliver successful digital education transformation programs.
The Google for Education EU Digital Support Fund is available to qualifying SMEs that are supporting EU Member State national digital education transformation programs funded through the Recovery and Resilience Facility and related to the provisioning of Chromebooks (with the associated Chrome Education Upgrade license) and Google Workspace for Education. Click here to learn more and to apply.