Tackling the "homework gap" with the National AfterSchool Association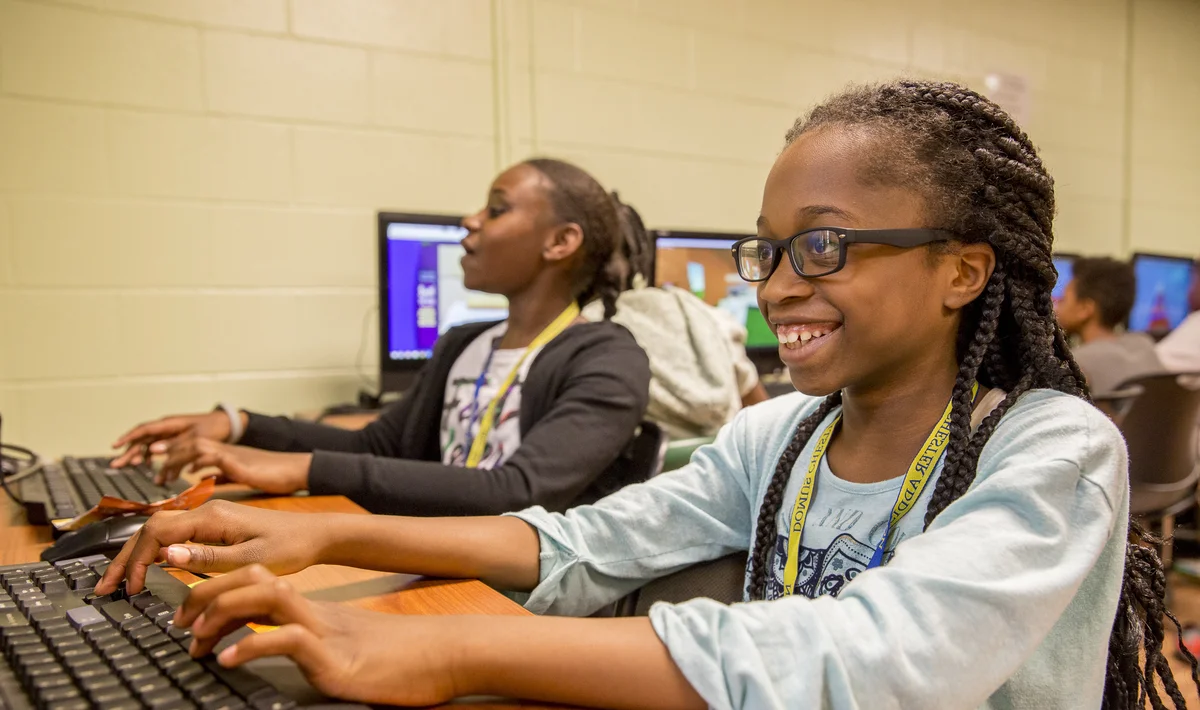 Editor's note: We're providing a $500,000 grant to support the National AfterSchool Association (NAA) as a part of our ongoing commitment to help underserved communities deliver on the promise of educational technology. In this post, Gina Warner, president and CEO of the National AfterSchool Association, describes how we're helping students access the technology they need to learn and grow beyond classroom walls.
Learning doesn't stop after the school bell rings. Students actually spend 80 percent of their time outside of a classroom, where they develop essential skills by trying out new hobbies, forming important relationships and completing their schoolwork. But there's a big issue here: While a majority of teachers increasingly assign homework that requires the internet, millions of students—primarily those from low-income and rural communities—don't have access at home. This is known as "the homework gap" and it's causing too many students to fall behind.
We believe that afterschool programs can play a big role in closing this gap, but they often need more support and guidance in order to do so. That's why we're so thrilled that Google is stepping up to provide this grant to support the 4 million students our members serve.
The National AfterSchool Association works with the Connecticut AfterSchool Network to support organizations like DOMUS Kids in Stamford, CT, that help young people learn and challenge themselves socially, emotionally, and academically.
For 30 years, the National AfterSchool Association (NAA) has supported more than 520,000 people who are there for students during out-of-school hours: the professionals who keep kids engaged, help them do their homework, and make sure they're safe and supported. Through a new $500,000 grant from Google, we'll help to make sure that afterschool professionals and their students have access to the technology they need. We're proud to build on the work of Google's Dynamic Learning Project and Grow with Google to provide educators—including those outside of traditional classroom settings—with the skills, trainings and resources they need to help tackle the homework gap.
With Google's support, we've started by commissioning a research review to learn more about how afterschool programs can help close the homework gap. Our initial report, "Empowering Afterschool Professionals for Digital Learning," found that afterschool programs have the capacity to offer deeper digital learning opportunities. But to fully help young people access and best use technology, our afterschool professionals need guidance, skills and knowledge. Over the upcoming months, with volunteer support from Googlers, we'll create a toolkit and hands-on trainings for afterschool professionals looking to provide students with access to technology outside of classroom hours. As these are available, these resources will be shared on our NAA site and will be made freely available to the public.
With better support from afterschool professionals, we can't wait to see how our students will develop into digital citizens ready to tackle whatever the future brings.