Taking learning beyond classroom walls with new features for Back to School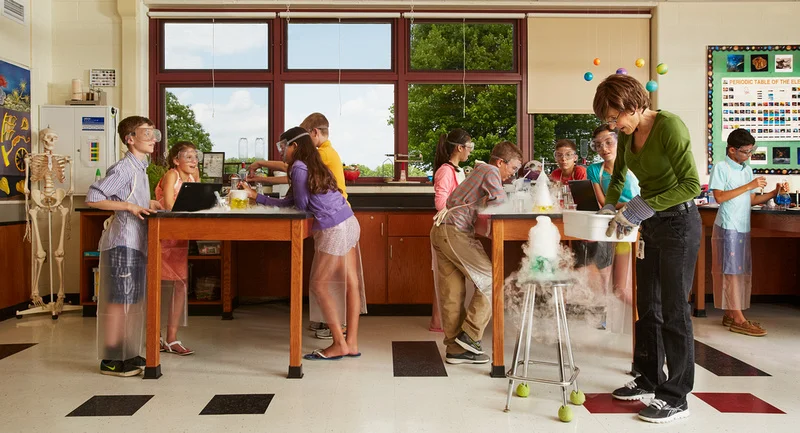 As any teacher would tell you, the classroom isn't the only place where learning happens — it's just the tip of the iceberg. From parents who help students with homework, to extracurriculars, field trips and more, there are so many ways students can learn beyond the walls of the classroom. This is why today we're announcing new features to help teachers inspire learning for students, regardless of place or time. 
Parents and guardians stay informed with Google Classroom email summaries
Parent participation has a major impact on student learning. Today, we're launching a new feature in Google Classroom that will automatically share summaries of student work with parents. Once invited by a teacher, parents and guardians can receive automated daily or weekly email summaries of student work and class announcements, making it easier to stay up-to-date on what's happening in the classroom. 
"I enjoy helping my children prepare for assignments that they have coming up – and the earlier I know about them, the better," says Michelle Barrette, a mother of five Medfield, Massachusetts students and pilot user of the new Classroom feature. "This way I can prevent them from missing deadlines and see if they need help brainstorming topics or solutions."
Annotations help students color outside the lines — and the classroom
When teachers want to help students understand complex math or science concepts, visuals — like drawings on a whiteboard — can help. But how does this work when students and teachers aren't in the classroom together? Today, we're announcing the ability to annotate documents in the Google Classroom mobile app.
Using annotations, students can complete assignments, sketch out math problems or even create visuals of creative ideas directly on their devices. This gives students a portable classroom whiteboard on which they can easily draw and sketch. Now, thinking through complex homework challenges from home, school or on the bus is even easier. 
Teachers can use annotations to quickly grade assignments by writing directly on the student's work, or highlighting the most important passages in a text or novel. Anne Farrahar, an English teacher in the Medfield Public Schools district, explains how her lessons benefitted from her high school students annotating a critique of Shakespeare's "The Merchant of Venice." "They highlighted all the ideas they thought were convincing arguments in one color, and all the ideas they disagreed with in another color," says Farrahar. "This gave me the chance to assess students' individual understanding and, based on their responses, gather ideas for future lessons."  
More Expeditions thousands of miles away or inside the human body
Have you ever wondered what it would be like to visit the White House Kitchen Garden or what it would be like to travel inside the human body? Today we're announcing new Expeditions that bring students far beyond the usual places they can travel. With these adventures, like a visit to Bhutan or an exploration of the human vascular systems, teachers are able to deeply immerse students in lessons, creating vivid and memorable learning experiences.
In addition, the Expeditions app is coming soon to iOS. More teachers, including those who use iPads, will be able to share Expeditions with their students by using full-screen mode on the devices in place of a VR viewer. With over 200 Expeditions available, we're excited for them to experience these virtual field trips on more devices. 
More Google for Education features for busy teachers and curious minds
In celebration of the new school year, we're excited to share more new tools for teachers and students to break down traditional barriers within the classroom: