Teaching why, not how: My takeaways from Google's certification training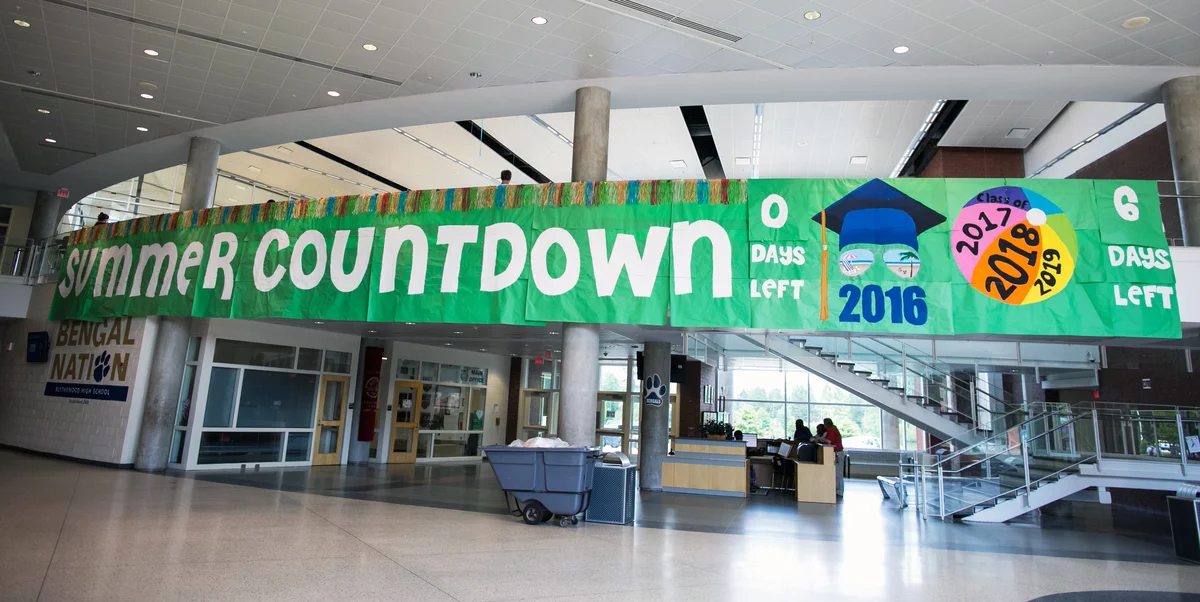 Editor's note: Donnie Piercey is a fifth grade social studies teacher and technology integration specialist at Eminence Independent Schools in Eminence, KY. In this post, part of Google for Education PD Week, he shares his experience of becoming a Google Certified Educator. PD Week is an opportunity for educators to learn new ways to connect with peers, learn Google tools, and get certified. If you're an educator, learn more about #GooglePDWeek by following @GoogleforEdu on Twitter and reading the schedule. If you're an administrator, visit the Transformation Center for inspiration on creative approaches to PD.
I'd bet I'm not the only teacher who's looked at my room full of students and thought, "This looks like any other classroom on the planet." I strive to avoid that; my students are special and I want them to feel it every day. But that doesn't always happen when I'm lecturing and they're looking at identical worksheets.
A few years ago I hit a turning point. I wanted more opportunities to work individually with my students, to develop their writing skills, and to help them become better collaborators and communicators. I knew technology could help me achieve this, but I wasn't totally sure how my students and I could take full advantage of tools like G Suite for Education. For example, my students already loved working in Google Docs, but mostly as a substitute to pencil and paper. I thought they could do more with Google Docs to generate ideas, work together and problem solve. This sense of potential drove me to seek out more official professional development opportunities—and complete the Google Certified Education training.

The simplicity and flexibility of the training made it easy to complete both the Level 1 and Level 2 courses—the videos were easy to follow, and I could go at my own pace. It didn't feel like mandated professional development. It was actually something I wanted to do.

After getting certified, I joined a Google Educator Group (GEG), helping to connect me with a network of tens of thousands of other certified educators around the world. I can send a message to one of my groups, like "I'm trying to figure out a way to help my students understand where important events in history took place using Google Earth,"  and learn how other educators are did this in their classrooms.

For me, training and GEGs have sparked ideas for activities. For example, I decided to have my students create YouTube videos to teach students in other classrooms how to update images of Google Street View to offer a richer view into their communities on Google Maps. My peers inspired me to engage my students with lesson plans that focus on memorable storytelling as well as the subject matter. I've learned how to use Google Slides to design better presentations that include videos and images. I can share a presentation with one click and my students can access the material at home.
Donnie Piercey, fifth grade teacher and Google Certified Educator, uses technology to help transform learning for students. (Photo credit: James Allen, Eminence Schools)
Outside of lesson planning, the greatest impact of Google certification is the time I've saved. I've learned shortcuts like tagging a student in a document or using Hangouts to chat about a question from that day's class. A few minutes here and there add up, and the extra this time goes into developing relationships—working one on one with students and talking with parents. 

In general, the time I've spent on professional development during the summer and other breaks has been more than made up for by the energy it's injected into my classroom every day. Spending a few hours on professional development during the summer and other breaks is more than worth it. In my district, half of our staff have reached Level 1 certification, and this year I'm working with a cohort on Level 2 as a Google Certified Trainer. I see the results every day in my classroom, where I'm no longer lecturing to a room of students reading from the same workbook. The experience is new every time we start a lesson. I look forward to learning more during the summer so I can bring fresh ideas to my new students this fall. Have a great summer!