ExploreCSR grants get more women into computer science research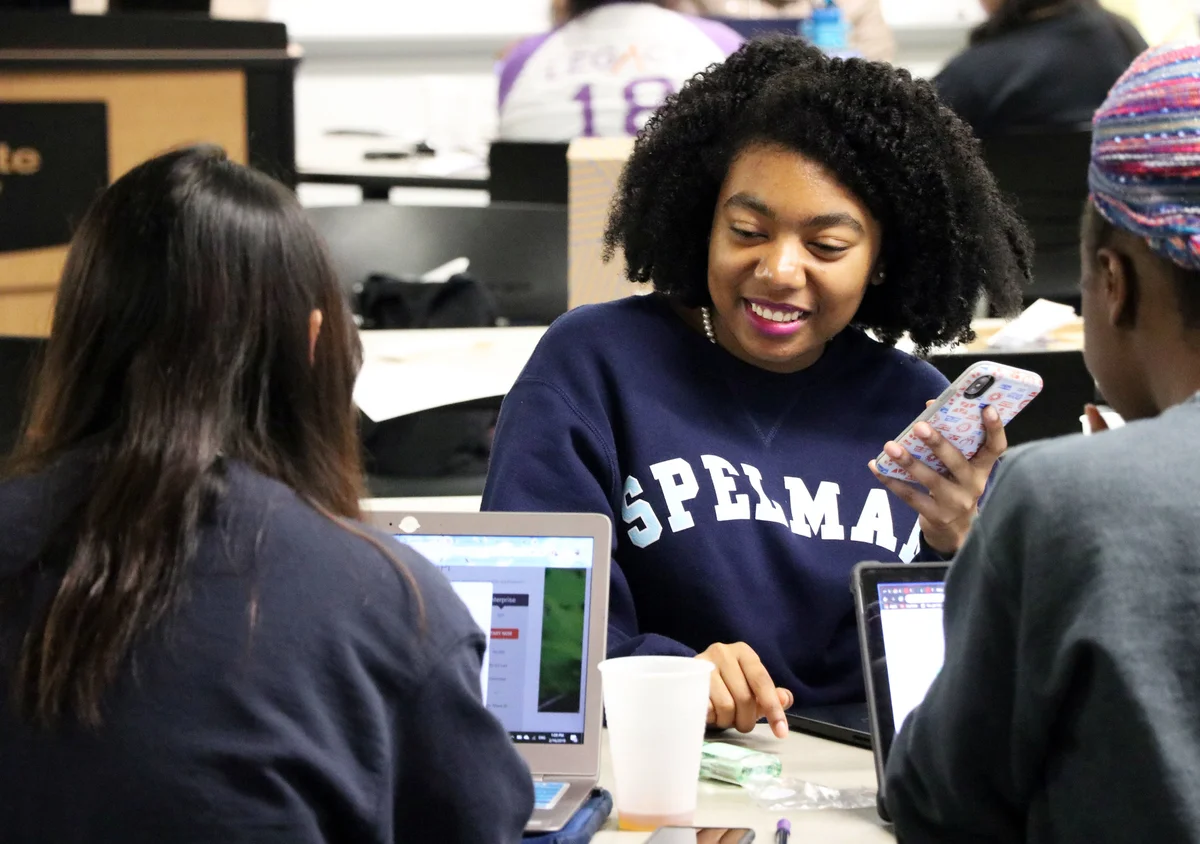 Since 2000, women have earned only one in five computer science doctoral degrees, one of the lowest in all science and engineering disciplines. As part of our efforts to get more women involved in computer science research careers and make them more accessible to everyone, we're giving our latest round of exploreCSR grants to 24 universities. With these grants, universities will design workshops to encourage and support more women to pursue research careers in CS.
Princess Sampson, a sophomore at Spelman College studying CS, went to one of last year's workshops, made possible by an exploreCSR grant. We recently checked in with her about her experience and how it helped her CS research career path.
What inspired your interest in computer science research?
I have always been relentlessly curious. I was raised in Atlanta's Black tech ecosystem, and as a child, I turned one of the bathrooms in my house into a science lab. CS research directly impacts tech product innovations, and it is important that Black women contribute to this knowledge-making.

What motivated you to participate in an exploreCSR supported workshop?
I met Dr. Ayanna Howard, a pioneer for women of color in computing, at South by Southwest. She inspired me to immerse myself in an environment of ambitious women with goals similar to my own.

What did you learn from the exploreCSR workshop?
Advice on how to enter and navigate STEM-focused academic spaces as a woman of color. We were provided with timelines for applying to graduate schools and advice on selecting research experiences or industry work during the summer. Speakers and mentors constantly reiterated the importance of taking self-care as seriously as our academic work. Additionally, even though I entered the program having already decided to attend graduate school and pursue a doctorate in CS, hearing the stories of women who have had careers in industry in addition to academia made it clear that I don't have to pick one over the other.

What advice do you have for others starting their journeys to becoming computer science researchers?
Discover how CS intersects with other fields that you're passionate about. Every field needs people who understand computer science. Research isn't some far off career; students at both the graduate and undergraduate levels are integral to the day to day functioning of almost every lab or initiative. Find out what's going on at your institution and see how you can become involved.

And what are you looking forward to most about the start of a new school year?
In my sophomore year of college, I will be cross-registered at Georgia Tech in addition to my CS coursework at Spelman, taking electives for my philosophy minor, conducting research, as well as continuing my work with the Spelbots (Spelman's robotics and CS outreach organization). I am excited to continue growing as both a human being and an academic.

We are proud to partner with this year's exploreCSR universities working to increase awareness and participation of women in CS research careers and look forward to hearing from more students like Princess.