How Education Plus keeps schools safe online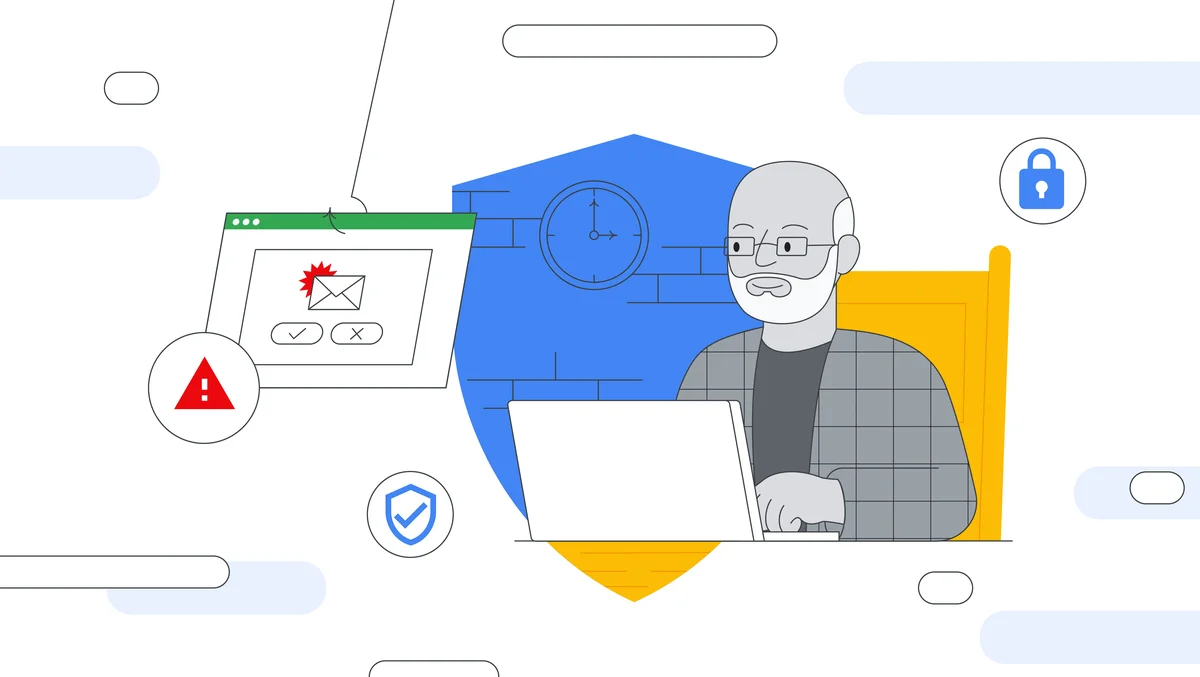 From virtual classes to in-person lessons, the best learning environments may look different. But they have a few things in common: inspiring teachers, engaged students and a safe space to learn.
Over the last few years, spurred by COVID-19, millions of new users have come online to collaborate, create and learn. Because we support millions of education users every day, we think a lot about creating safe, digital-learning environments. It's only when users are safe online that learning can begin. It's why our products are safe and secure by design, and why we continue to invest in this area.
We commissioned Forrester Consulting to conduct a Total Economic Impact study around Google Workspace for Education Plus, our most comprehensive edition of Google Workspace for Education. The study took a look at the security, administrative benefits and cost savings associated with it, and this is what it found: Education Plus helps reduce cyber threats, and the time to remediate them, for educational institutions worldwide.
Additionally, Forrester found organizations using Education Plus were more efficient in administration, and eliminated the need to invest in other education technology providers. You can download The Total Economic Impact Study to read the entire report, and we've included some highlights below:
95% reduction in phishing incidents: Security and email filtering in Education Plus reduces phishing attempts by 95%, allowing IT staff to focus less on mitigating threats and more on optimizing security.
98% less time addressing phishing attacks: Quickly prevent, detect and remediate security incidents with our investigation tool. Email filtering in Education Plus helps IT staff focus on optimization instead of obstacles.
300 hours saved annually on administrative tasks: Education Plus helps administrators produce administrative, educational and security reports up to 80% faster with the investigation tool and Vault.
$73,000 in time saved from improved security: The time usually spent searching for and deleting phishing emails and resolving incidents saved 35 weeks of IT time.
Get hands-on with Education Plus, and
understand the impact
Want to see how Education Plus could benefit your organization? Check out our new Education Plus Impact Calculator to calculate potential benefits and cost savings. Simply answer a set of 10 questions and you'll receive a downloadable, custom impact report for your institution.
And whether you're just learning about Education Plus or an existing customer, we're announcing a new product demo experience for the premium features of Google Workspace for Education. Available to anyone, experience the real product interface and how your institution could use premium features including the investigation tool, security dashboard, advanced admin controls, Google Meet and originality reports.